Welcome to NFL Week 1! Each week Nimble GPP will bring you the plays to get you paid for DraftKings GPP. Excited to share all my "Nimble GPP" content with you all this year. Each week I will help you build the best GPP lineups by providing you the building blocks at each skill position by identifying "High Priced", "Mid-Range", and "Value" plays. The play represents the player that I predict for the most upside at their price range. Mix and match the players you are high on and build your optimal lineup.
If you are interested in NIMBLE GPP Lineups or Bo McBrayer's Cash Plays, check out all our content at NimblewNumbers.com . All Nimble's Numbers will be powered by RuntheSims.com this year. Signup for a FREE RunTheSims account today!!
High Priced – Quarterback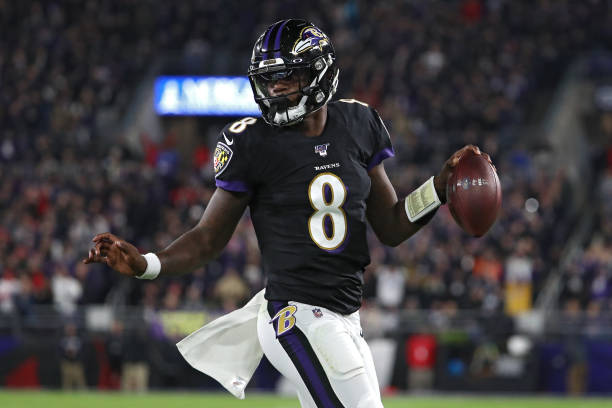 Lamar Jackson, Baltimore Ravens – $7,300
Lamar Jackson's self-imposed deadline for signing a contract extension with the Baltimore Ravens came and went this Friday, only fueling the speculation about Jackson's future with the team. You can't help but think he has a huge chip on his shoulder heading in this weekend and that the New York Jets are going to, unfortunately (or fortunately for our sake) become his punching bag in this matchup.
In one career start against the New York Jets, Jackson passed for 212 yards, which was nice. But it was the five touchdowns that I think stand out from that performance. I'm not expecting a five-touchdown performance this week, but a three-touchdowns with 1 rushing on the ground is definitely on the table.
Running Jackson out naked is an option, but I like stacking him with either Mark Andrews or Rashod Bateman and then running it back with Elijah Moore of course. Shockingly Jackson is only picking up 6% roster ship as of Friday night. If this trend holds he could be a GPP winner come Sunday.
Mid-Range – Quarterback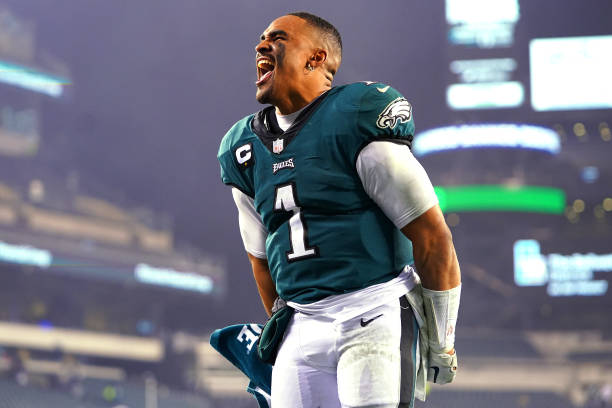 Jalen Hurts, Philadelphia Eagles – $6,800
According to RunTheSims.com, Jalen Hurts has a 60% boom rate. That's a good thing. The Detroit Lions are not a good football team and that's a good thing as well.  This offseason the Eagles traded for A.J. Brown from the Tennessee Titans. That's a good thing. Second-year wide receiver Devonta Smith has another year of experience under his belt and should be primed for a Breakout.  As Olaf would say, "all good things."
The only bad thing about Jalen hurts right now is that he's picking up 12% rostership which makes him the most popular quarterback play on the DraftKings slate. You're not sneaking up on anyone with Jalen hurts in your GPP lineup.
Which makes it a little bit harder for you to be successful in larger-scale tournaments with a field over on hurts. Stacking him with Brown and running it back with D'Andre Swift or Amon-Ra st. Brown is a way to differentiate yourself and lose some of that rostership. Don't be afraid to play Hurts, you just need to play Hurt's smart.
Value – Quarterback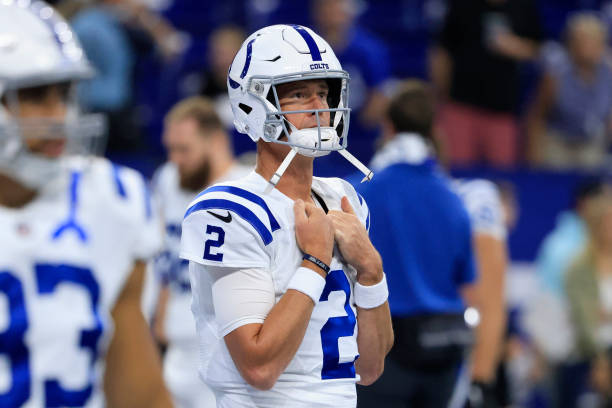 Matt Ryan, Indianapolis Colts – $5,500
Matt Ryan at $5,500 with Michael Pittman as his WR1 and Jonathan Taylor as a threat out of the backfield. Honestly, it's an ideal situation for a paydown quarterback with a high implied team total against one of the worst defenses in recent NFL history.
This is the best offense Matt Ryan has played with in a long time. And one could argue that Jonathan Taylor in the backfield set up an even more dangerous play-action pass from Ryan. All that to say if the game script tilts away from Jonathan Taylor touchdowns toward Matt Ryan's passing touchdowns, his 5% rostership could pay off big time. 
Houston Texans' defense last year surrendered over 2870 receiving yards to wide receivers with 16 touchdowns. Michael Pittman is prime for a breakout season and at $5,500 pairing him with Ryan makes a ton of sense in GPP tournaments. With Taylor's projected ownership hemorrhaging around 20%,  I like the sneaky value this stack presents.
High Priced – Running Back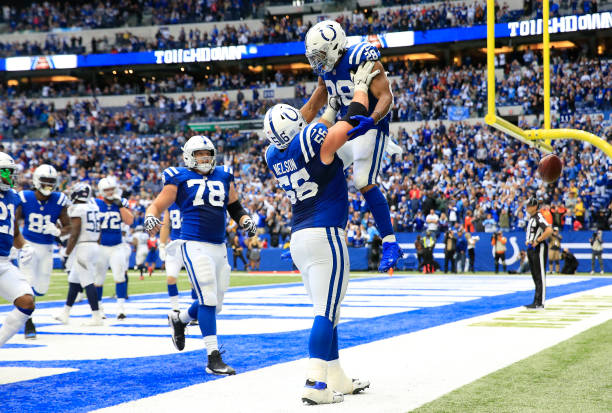 Jonathan Taylor, Indianapolis Colts – $9,100
According to statmuse.com, Jonathan Taylor has 75 carries for 462 yards and has scored 6 touchdowns in 4 games against the Texans in his career. Taylor owns Houston like the Astros own cheating or Aaron Rodgers owns the Chicago Bears, totally, fully, publicly, and repeatedly. I fully expect to him continue owning the Houston Texans in 2022 as well.
If you're fading Matt Ryan and Michael Pittman, which many are, then you probably playing Jonathan Taylor. The Colts are going to score points in this game and most likely Taylor will factor in with at least one touchdown, with two to three touchdown upside given his recent history in these divisional contests.
The volume is going to be there. The opportunity is going to be there. The weak defense is going to be there. It's a perfect storm to pay up at $9,100. It's expensive. But don't overthink the running back position. There are only a few running backs who can do with Taylor and has done against the Texans.
Mid-Range – Running Back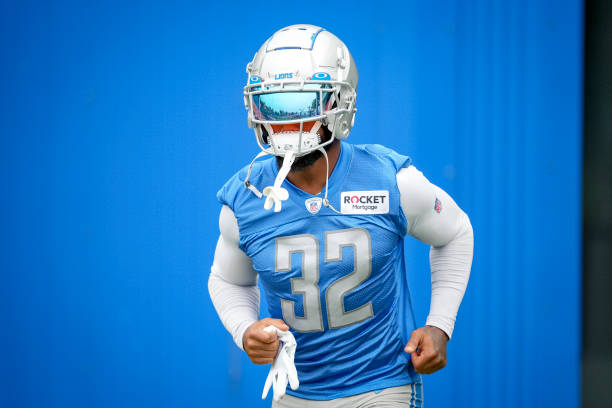 D'Andre Swift, Detroit Lions – $6,800
D'Andre Swift is @Bo_McBigTime on Twitter's favorite Week 1 running back play for DraftKings. I totally get it. Swift should have the rushing volume. He should see the passing upside if this game tilts as well. The 48.5 over under is one of the highest early game totals on the  DraftKings main slate. 
Pro Tip: Target PPR running backs in high total games.
Swift should see 15 to 18 carries and 7 to 9 targets he has the potential to score 25 to 30 fantasy points and makes an excellent stacking run-back option if you're playing Jalen hurts and you're stacking him with A.J. Brown.
Swift is picking up 16% rostership, but with a 33% boom rate according to RunTheSims.com,  it's a gamble worth taking. He makes an excellent play for GPP tournaments with small to medium-sized fields. 
Value – Running Back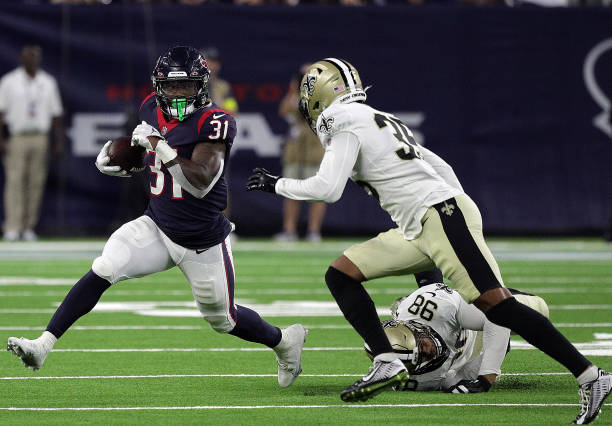 Dameon Pierce, Houston Texans – $4,800
Dameon Pierce is only $4,800 on DraftKings this week. Let me repeat that. The starting running back for the Houston Texans, who are going to be losing by a lot to the Indianapolis Colts and who will need to play catchup up, increasing the chance for garbage time, is only $4,800.
So you missed out on Pierce in your home League. Make sense. People overvalued him, and he went early. Well, DraftKings didn't get the memo, so now here's your chance. Even better, he's only 4% rostered heading into a game with a 46-point over/under. Jonathan Taylor can't score all the touchdowns folks. 
Think about the volume, the upside, the goal-line work, and the PPR points. It's a perfect storm for a run-back stack if you want to play Jonathan Taylor (who's 19-20% rostered) and not get crushed by the chalk.
High Priced – Wide Receiver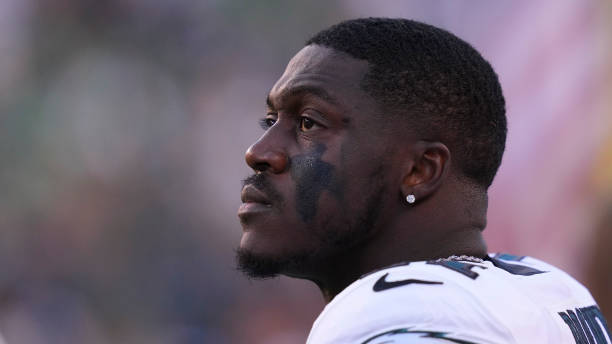 A.J. Brown, Philadelphia Eagles – $6,400
AJ Brown is the truth! I'm paying down for my pay at wide receiver this week because I think at $6,400, he's an absolute smash. PFF ranked him at the top of their NFL Week 1 wide receiver cornerback matchups chart. He scored a perfect 100%. I think that's good.
Don't let Jalen Hurts poor passing output in 2021lead you astray in 2022. Hurts didn't have A.J. Brown. Tannehill only threw for 600 more yards on 100 more pass attempts with Brown last season. A peek inside the numbers reveals that A.J. is a monster waiting to attack Detroit Godzilla style.
He should see 8-10 targets in a plus matchup that has an implied team total of 26.25, there should be a 100-yard bonus on the table as well. I am expecting him to 4x his price tag and win me money. He's going to be in all of my GPP lineups, mostly stacked with Hurts.
Mid-Range – Wide Receiver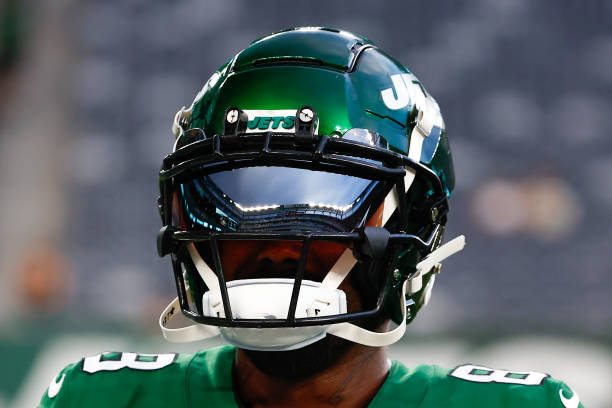 Elijah Moore, New York Jets – $5,100
Elijah Moore finished the 2021 NFL season with 20-plus DraftKings points in three of five games. I'm not worried about Joe Flacco starting this week in place of Zach Wilson. Flacco throws a pretty damn good deep ball and Elijah Moore runs a hell of a deep route. At only $5,100, Elijah Moore is one of the cheapest lotto tickets on the slate.
Last year the Ravens gave up 34 points per game to opposing wide receivers, the 26th most. The Jets are currently 6.5 home underdogs with a game script that favors high-volume targets in all likelihood is a come-from-behind effort. I love stacking Elijah Moore with Mark Andrews and Lamar Jackson.
Value – Wide Receiver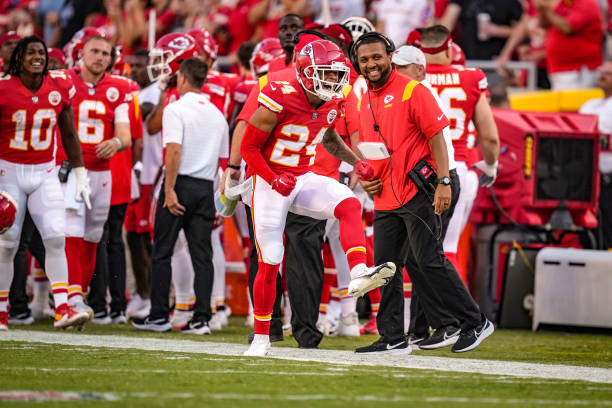 Skyy Moore, Kansas City Chiefs – $3,800
Last season the Kansas City Chiefs passed 67% of the time out of 11 personnel. For those who are new to NFL personnel groupings, that means three wide receivers, one tight end, and one running back on the field. Tyreek Hill was traded to the Miami Dolphins in the offseason and in the second round, the Kansas City Chiefs selected Skyy Moore from Western Michigan. 
Moore is not Tyreek Hill, but he will be running primarily out of the slot and he does have 4.41 40 speed. The 53.5 over/under is the highest total for the DraftKings Week 1 main slate. If Vegas thinks this game is going to shoot we want to have action on it.  $3,800 for Skky Moore is a great play with a huge upside!
High Priced – Tight End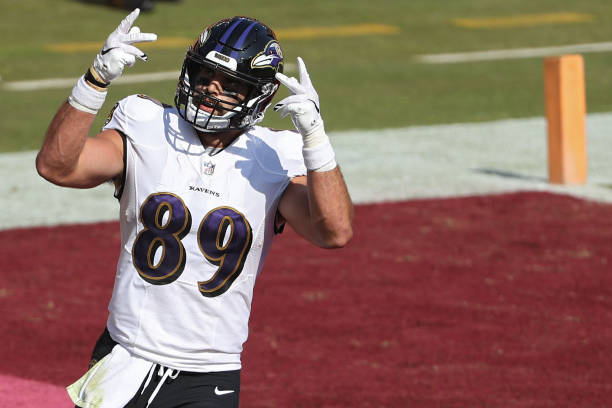 Mark Andrews, Baltimore Ravens – $6,800
All the high-priced tight ends have been priced down this week. This might be the cheapest we're ever going to get Mark Andrews. The Ravens treat Andrews as their number one wide receiver. He was the number one tight end last year ahead of Travis Kelce. This week could see 10 targets in a high total contest. 
The Jets were terrible against tight ends last year, giving up over 1,100 yards and eight touchdowns. Expect the Baltimore Ravens to exploit the Jets linebacker matchups. According to PFF, Andrews has a decided advantage over Jets linebacker C.J. Mosley who should be covering him most of the afternoon. Stacking him with Lamar Jackson makes the most upside sense in a GPP environment. 
Mid-Range – Tight End
Darren Waller, Las Vegas Raiders – $5,400
It was incredibly hard to not go Kyle Pitts at $5,700 here. But Darren Waller at $5,400 coming off of a terrible injury-plagued season where he started the season priced at over $7,000 on DraftKings, is a value that's really hard to overlook. 
Waller is completely healthy and in a game environment that is expected to shoot out with a 52-point total. There will be a lot of attention on Davante Adams, and rightly so given the mega-stars offseason trade to the Vegas Raiders.
According to RunTheSims.Com,  Waller is only picking up 8 % roster ship which is music to my ears. Travis Kelce is currently hemorrhaging around 16% roster ship for $1,200 more. Waller might not be your favorite play, but he makes all the sense in the GPP world. Think Sal Vetri's "That One Dude."
Value – Tight End
Zach Ertz, Arizona Cardinals – $4,400
Last year Zach Ertz revitalize his career after being traded mid-season from the Philadelphia Eagles to the Arizona Cardinals. He became a go-to weapon for Kyler Murray, Averaging 8.7 targets per game without DeAndre Hopkins in the line-up. Guess who's missing the first six games of the season. You guessed it, DeAndre Hopkins.
Reports are that second-year wideout Rondale Moore is also likely to miss the game increasing the likelihood that the Cardinals will lean even more heavily upon Ertz in a game they are now six-point home underdogs in. The game script indicates that they shall be passing as they shall be trailing and they shall need to make up the points. I love Zach Ertz at this price. It's a no-brainer slam dunker.