The Patience of a Saint
Written By Bo McBrayer @Bo_McBigTime
1/21/21
The brisk mountain air that filled my lungs on Sunday was a far cry from the toxic, anger-filled carbon dioxide I would have been directing at my television had I stayed home to watch the games. Since we stayed at the family cabin in the woods of the Sierra Nevada mountains until Monday afternoon, I also spared myself Scott's best attempts at trash-talking when my lock of the week, Michael Thomas, decided he would be the gold watch at Drew Brees' retirement party.
Ignorance is bliss, I chanted to myself while completing a crossword puzzle in ballpoint pen by the dancing light of the iron woodstove. The snow from last week's storm had mostly melted in the balmy January sun that followed, with the runoff freezing into transparent sheets overnight. Piles of slush were scattered on the roadside, which our dog Rosie decided were good places to leave paw prints and mischievously relocated gloves. We took our time leaving on Monday; sleeping in before cleaning up and capturing breathtaking photos of the impromptu visit to our alpine retreat. Football could wait.
Of course, once my iPhone could sense civilization once again, it eagerly buzzed with news of my first loss to Scott in the ThunderDome since the Trump administration. I had done fairly well overall, with many thousands of potential dollars landing on Slant Boy's wobbly ankles. I congratulated Scott from the Starbucks drive-thru, with Rosie's head blocking my disheveled reflection in the rearview mirror as she stood on her center console copilot spot. Through my unkempt beard, I grimaced and vowed to my disinterested wife that I would be victorious next week once again.
This is a two-game slate. Two championship games, where the NFL is likely to have its four highest-profile quarterbacks in battle. Winning in DFS on a slate this small comes down to one thing: capture all of the touchdowns. Build the ONE lineup that captures every touchdown scored between the two games. I will have the one lineup and I don't care if you guys also play it. These will be the best two games of the season and the first time I will be watching without even opening the DraftKings app once. I am setting it and forgetting it like the Nu-Wave oven on the infomercial. Ignorance is bliss is a true thing, even if I'll know how well I'm doing based on the game's events. I will remain patient, even if one of my lock players is putting up a doughnut.
Here it is: the one lineup for championship weekend to rule them all. Put it into any contest and we can all laugh or cry together on Monday.
Championship Build
QB: Josh Allen $6,900
RB: Leonard Fournette $5,300
RB: AJ Dillon $4,000
WR: Davante Adams $8,000
WR: Stefon Diggs $7,000
WR: Marquez Valdez-Scantling $3,900
TE: Travis Kelce $8,000
FLEX: Gabriel Davis $3,500
DST: Buccaneers $2,700
Remaining Salary: $700
This build tells a story of how I expect the two games to go on Sunday. I think Josh Allen plays absolutely out of his mind hero ball, with rushing and passing. Playoff Lenny is absolutely a real thing and will continue to punish the Packer's run defense like the Bucs did with Rojo in Week 6. AJ Dillon is nursing a minor quad injury, but his early work in the divisional round was very revealing, in that the Packers are never going to be interested in giving appropriate touches to Aaron Jones. Adams and Diggs are hyper-targeted, uber-talented, and should not be faded on a stage of this magnitude. MVS is a big-play receiver in a big-game setting. Kelce is my WR1-C, whether it's Henne or Mahomes should be immaterial to him hitting value yet again. Gabriel Davis will score a touchdown this week (and it will be spectacular). With every offense remaining as juggernauts, I'll take the least expensive option that also forced Rodgers into three picks earlier this season and just sent Drew Brees home to his rocking chair.
The amount of love and support I have received this year for these articles is mind-boggling. I have truly enjoyed it more than you all can imagine. Stay tuned for some baseball and dynasty content, but most importantly, enhanced NFL DFS coverage next season!
Spirits of Victory
Written By Bo McBrayer @Bo_McBigTime
1/15/21
Playoff football is electric. Synapses are firing all weekend, making for a level of exhaustion on Mondays that leaves me grateful that it's a day off. I am in my element with a dram of full-proof bourbon, served neat for sipping the day away. The Bose speakers in my dimly-lit sitting room get tuned just below the volume that irks the Missus but had them shaking the walls for Wild Card weekend when she was out of town. I wonder if she will make me a personal charcuterie board for this weekend?
I celebrated my DFS success in the Wild Card round by scoring a rare bottle of rye that I discovered in the wild, once the stay-at-home order was lifted by our greasy-haired governor. The blood of mine enemies was spilled once more. Six games were maneuvered and optimized for a thunderous group of lineups that more than doubled our entries. I took down four small tournaments, a large 50/50, and rubber-stamped a fifth straight win over Scott in the Thunderdome. Life is sunny in California, circa 2021. I'm winning in short sleeves and if you're playing alongside the Nimble crew, your cheeks are just as rosy.
The Divisional Round of the NFL Playoffs whittles the field down to eight teams for a Saturday-Sunday slate of four games: four imminently exciting games. Ownership be damned, the trick to this round is to simply optimize the best nine players under the salary cap. We have been nailing down values all season, so when the algorithm optimizers throw up their arms on these smaller slates, we roll up our sleeves and rake it in.
This time of year, I am allocating more entries into tournaments than cash games. Cash games were my way of snowballing my balance all season so I could attack these playoff GPP's. Make no mistake, cash games are still king, but there are fewer differences in these lineups than when the slate carries more games. For my 50/50s, I'm still striving for a safe floor of volume at each position, with the goal of rostering the players with the highest probability of hitting 3x value (4x at QB). Here is an example cash lineup for this four-game slate.
Volume Plays
QB: Josh Allen $7,400
RB: Nick Chubb $6,600
RB: Cam Akers $5,700
WR: Tyreek Hill $8,000
WR: Stefon Diggs $7,300
WR: Deonte Harris $3,500
TE: Mark Andrews $5,000
FLEX: Austin Hooper $3,800
DST: Rams $2,600
Remaining Salary: $100

Strictly speaking, none of the remaining quarterbacks have a poor matchup this week. Allen gets the nod for me in cash games because of his prodigious rushing floor. He is scorching hot throwing the ball to Diggs et al, but he also serves as his team's potent goal-line back. Chubb is the key to any possibility of a Brown's upset of the defending champs this week and should get fed a ton of volume to keep Mahomes and Co off the field. Akers is a bona fide bell cow and I will eat every particle of chalk to roster him at his bargain price once again. Hill is operating from the slot this season, explaining his unusual target stability throughout, without sacrificing his immense upside.
Diggs is a must-pair with Allen; the correlation is as strong as any in the league and they score in bunches. Harris is interesting, in that he received seven targets in tandem with a healthy Michael Thomas and Alvin Kamara, catching every one of them to get the kick returner in space against linebackers. This formula should also be incredibly potent against the Bucs, who are missing key players at the second level. Mark Andrews is the biggest, most reliable pass catcher for Lamar Jackson and is due for a touchdown to return him to his mean efficiency. Hooper was once again peppered against the Steelers and should be a game-flow-proof weapon in any build. I have a sneaking suspicion that the Rams will do a very good job of limiting Aaron Rodgers and Davante Adams, sprinkling in some sacks and maybe force a turnover or two. It is strange to see the league's top defense as the second-lowest price on the slate.
Here we go! GPP is going to be an absolute battle of whose chalk scores more points than the rest. With so many solid players at the top of the pricing, the winning lineups will have a combination of the biggest smash performances and the bargain players who come from the woodworks to nail the huge, largely-unforeseen values. Reach for the sky, then reach higher. This is the week to go with your gut and tell a crazy-but-plausible story with your lineup builds.
You simply won't be able to fit all the studs in this week (I already tried, haha), so going after the ones who figure to have a massive, legacy-writing performance will be the ticket. Don't worry about picking the wrong guys. One guy beat me narrowly in a tournament last week by going completely against the grain (and any reasonable process) and played Chubb, Hunt, AND the Browns DST in the same lineup. Here is an example of a similar strategy that employs the same game-stacking strategy that has won for the NimbleWNumbers crew all season.
Game Stacks
QB: Baker Mayfield $5,300
RB: Cam Akers $5,700
RB: Kareem Hunt $4,800
WR: Tyreek Hill $8,000
WR: Michael Thomas $6,700
WR: Marquise Brown $5,200
TE: Travis Kelce $7,800
FLEX: Austin Hooper $3,800
DST: Rams $2,600
Remaining Salary: $100

One way to break up some chalk is to game stack with all the weapons of the chalky quarterback while saving salary and maximizing upside and value from the salary. If the script goes heavily in favor of the Chiefs, Hill, and Kelce will likely be blasting off like they have all season, but I can't really afford both of them if I'm stacking them with Mahomes. Mayfield has every bit the upside of Mahomes in that script, where he will be forced into a pass-heavy comeback that will likely feature Hunt and Hooper. I also like Jarvis Landry in that script. Akers was my darling last week and smashed with a 6x value. His price barely budged and the key to beating the Packers is a strong running game and stopping Aaron Rodgers on third down to keep them off the field. Michael Thomas is a cheat code against the Bucs, whose pass rush might be completely neutralized by Drew Brees' legendary quick release. Marquise is the artist formerly known as Hollywood and has been amazingly reliable with meteoric upside. This was one of only a few combinations that I came up with that had 250 point potential. Using the salary cap wisely opens up that ceiling without plugging in dart values that could net zero points.
Explode into Space
Written By Bo McBrayer @Bo_McBigTime
The definition of a wild card is "a playing card that can have any value, suit, color, or other property in a game at the discretion of the player holding it." It can also be defined as "a person or thing whose influence is unpredictable or whose qualities are uncertain." Boy, that sure sounds like DFS to me. If players are cards, we are uncertain of their actual value each week until that fateful lock. They might be aces like Laviska Shenault and Isaiah McKenzie were for me last week, or they might be jokers like Mike Evans, who left with a minor knee injury after hitting 1,000 receiving yards for the record seventh consecutive season to begin his career.
Now, I might be the opposite of what Steppenwolf was describing in "Born to be Wild," but my intuitions for this Wild Card round are as strong as burning sage in my college studio apartment. There are six games to pull from: three apiece on Saturday and Sunday. It was alarming to see such a frenzy of scoring in Week 17, with pay lines the second-highest of the entire 2020 season. Will the Wild Card round of the playoffs continue on this torrid pace? Or, will the old clichéd mantra of "defense wins championships" ring true once again? I say both are entirely possible, but if we peel more layers off each game and look at them through a DFS lens, the smoke signals are too billowing to ignore.
DFS is a pot of gumbo; with plenty of game theories and a wide glossary of unique terminology, if you reduce it down to a concentrate, winning contests is about scoring more points than the other entries. Since none of us is keen on predicting game flow or the random momentum shifts of an NFL football game, we use data to bolster our personal narrative and biases. Since I see DFS as a value game, I prefer to simplify the data I process for architecting my DFS lineups. Who are the best players? Who do I absolutely need to have in my build? Are there any players I like who are priced too low? How many points do I think will carry me over the pay line?
Answering those simple questions gives me a bubble outline of a few unique lineups each week. I don't use optimizers because my organically-grown lineups are just as effective and I get more satisfaction than if I used a buckshot approach. This week, with a limited slate, the optimizers are completely useless, in my opinion. Playoffs reward the wild and daring. I have two example lineups this week: one for cash games and one for tournaments. If the whispering winds are telling me the truth, they will both come up aces.
In my run to winning 88% of my 50/50 contests and 79% of all cash games this season, one key facet resonated in every single one of my builds: volume. We don't need to get cute with ownership percentages or stacking when the objective is simply to outscore more than half of the competition. Here is an example of filling an entire lineup with players whose roles in their respective offenses give them the greatest probability of hitting 3x value (4x at QB).
Volume Plays
QB: Lamar Jackson $7,800
RB: Derrick Henry $9,200
RB: Jonathan Taylor $7,900
WR: Diontae Johnson $6,200
WR: Gabriel Davis $4,000
WR: Josh Reynolds $3,600
TE: Jonnu Smith $3,200
FLEX: Marquise Brown $5,400
DST: Seahawks $2,700
Remaining Salary: $0

In a 50/50 contest, I want to start with the most formidable four players on the slate. Lamar Jackson has everything to prove to earn his first playoff win and faces the worst defense left in the tournament. Pairing him with the surprisingly-reliable Brown is my ticket to a little more upside with a safe floor. Henry and Taylor are both bell-cow running backs who are only slowed by negative game scripts. Diontae Johnson will be in every build, with a disrespectful price for the volume floor and matchup. Davis' role in the mighty Buffalo offense has grown all season, but his salary on DK hasn't. Reynolds has quietly received incredible steady volume all season, independent of Woods, Kupp, Higbee, Everett, and Akers. Jonnu Smith had a rough stretch in the middle of the season, where he was limping around, but might be the ticket to the Titans scoring points to keep up with the Ravens. The Seahawks defense, bolstered by a ferocious pass rush in the second half, have come on strong down the stretch and will either face an inconsistent Jared Goff with a mangled throwing hand or a journeyman with one career start.
With such a constricted slate, tournaments are all about getting creative with upside. We hope our lineup is entirely unique, as in, "we're not splitting the pot at the end of the day with a group of people with the exact same build." I'm also looking to score well over 200 points with my lottery ticket. The way to go is to stack the highest-scoring game or games to correlate the monster performances. Last week, that was the Titans-Texans game. Since there are two to three games of the six that I can see turn into shootouts, I want some pieces of each of them. With this slate's salaries looking very peculiar, I was able to afford some incredible WR upside by leaving the beaten path at QB. As you can see from this example tournament lineup, we are taking shots at star players who are priced too low for their ceiling.
Game Stacks
QB: Ben Roethlisberger $6,100
RB: Jonathan Taylor $7,900
RB: JK Dobbins $6,600
WR: Stefon Diggs $7,700
WR: Terry McLaurin $6,300
WR: Diontae Johnson $6,200
TE: Dawson Knox $3,100
FLEX: Miles Boykin $3,400
DST: Seahawks $2,700
Remaining Salary: $0

Big Ben will need to throw the ball often once again, with the league's worst rushing attack going against a Browns front in the top ten against the run. In order for the Steelers to avoid an upset in this round, Ben will also need to take some shots down the field like Mason Rudolph did last week. Cleveland can be exploited down the field if the QB has enough time, which is also why I'm considering a pivot to Claypool or JuJu and going after Marquise Brown instead of Boykin. Taylor and Dobbins each have a long touchdown run in their arsenal against the two worst run defenses left in the playoffs. Diggs is a stud that I have zero qualms about paying up for this week against a Colts secondary that has been beaten vertically all season. Scary Terry should feast on any Tampa Bay corner and his price is stupid low. Knox as a part of a lethal Bills passing attack should have the chance to draw from all those chalky Josh Allen lineups. Boykin is a tall deep threat who splashed last week and is always a threat. Seahawks are a sack floor/pick-six opportunity play for me this week.
Resolute Revolution
Written By Bo McBrayer @Bo_McBigTime
1/2/2021
If you are reading this, congratulations! You also made it. Here's hoping we won't have to answer questions like, "Is this shortness of breath or am I simply winded from tying my shoelaces?" Fear not, 2021 will be better by default. It will be like listening to any song from any era after being forced to listen to that U2 album embedded on your iPhone. If there was ever a year for being resolute in our annual January lifestyle cleansing, let it be this one.
My main resolution is to avoid Twitter like the plague because it really is. Social media can be like caffeine, sugar, heroin, alcohol, crack, etc. It can alter one's brain chemistry and create a dependency. To be frank, I was on that path, vegetating daily on a steady dopamine drip. I wish to be more present and available this year and beyond. I desire to witness more of the beauty in the world I inhabit. I crave the tangible, meaningful interactions with my loved ones that you can't get from strangers on the web.
Week 17, as I described earlier in the week, is the marsupial of the DFS animal kingdom. There are 15 games on the Main Slate, with pitfalls aplenty. Your favorite players might bring it home for you again this week, but they also might play two series and don a beanie and gigantic parka for the rest of the game. For non-playoff teams, they will give run to some of their younger players as a sort of audition for the upcoming offseason, when decisions will be made. We, at NimbleWNumbers, have been a flamboyant success in the DFS realm. Personally, I have cashed 14 out of 16 weeks in my 50/50s and won over 75% of my head-to-head battles. I have also clawed my way to a small profit in tournaments. Scott has crushed it in tournaments, using his eccentric and arcane mind to read the tight end tea leaves and the palm wrinkles of min-priced wide receivers.
You, the readers, have fared even better. Scott and I experience the most immense feelings of pride and joy when y'all boast your DFS winnings that were inspired (but not created) by this site. We will clutch the process with white knuckles this week. Remember to be versatile, sentimental, and cunning when building this week, in order to summon your first tax form of the new year.
Let's architect a tournament lineup that your friends will hate a little when you show them, and a lot when it wins big. Using the game stacks strategy, we are looking to correlate the upside of certain players from a high-scoring game that won't be on everyone's radar. Included are some of the building block players that we want in our builds, regardless of content type. Here is an example of a GPP build I'll be rolling out in Week 17 to upgrade my dental plan.
Game Stacks
QB: Deshaun Watson $7,700
RB: Derrick Henry $9,400
RB: D'Andre Swift $6,300
WR: Corey Davis $6,200
WR: Keke Coutee $5,600
WR: Isaiah McKenzie $3,000
TE: David Njoku $2,600
FLEX: David Johnson $6,800
DST: Jets $2,300
Remaining Salary: $0

There were a few games to choose from, in terms of high point totals and stackable options. Tennessee-Houston features two offenses who don't struggle to score touchdowns, with two defenses that are hapless at preventing them. Watson is a superhero for DFS, David Johnson is an unsavory-but-useful RB, and Coutee is a quieter stack option than Brandon Cooks. Henry is a no-brainer every week and chalk is less of a concern on a slate this vast. Corey Davis against the Houston secondary is tantalizing to complete this game stack, leaving out Cooks and AJ Brown not on ability to smash, but instead for chalk and value. Swift should be showcased all game against the Vikings, especially if Stafford is ruled out. McKenzie is the gadget player for Buffalo that has his own play packages, even if Allen and Diggs don't finish the game. Njoku is a targeted part of the Browns passing game and has a ton of upside at his price. The Jets defense is yet again a lock for DFS at a bargain price against the abomination that is the Patriots' offense.
Now, on to the cash games! I desperately want to hit 15 out of 17 in my 50/50s this season, and it would further validate the efficacy of the volume plays process. Numbers always tell the truth, and a player's opportunity in a system rarely fluctuates unless they are injured. We know them well; we met their family and have memorized their drink order. Here is an example lineup, aspiring to fill each position with a player with the highest likelihood of hitting 3x value (4x at QB), considering their role in the offense as it pertains to how many touch opportunities they figure to have.
Volume Plays
QB: Kirk Cousins $6,300
RB: Derrick Henry $9,400
RB: Myles Gaskin $6,500
WR: Justin Jefferson $7,600
WR: Jerry Jeudy $4,200
WR: Laviska Shenault Jr. $4,200
TE: Dalton Schultz $3,000
FLEX: D'Andre Swift $6,300
DST: Browns $2,500
Remaining Salary: $0

I simply cannot wait to see the Vikings force-feed Jefferson to get him the rookie receiving record. I will tilt to no end if they don't. Detroit is devoid of talent at defensive back and, along with Dalvin Cook's absence, that bodes well for an all-out aerial spectacle from Cousins and his talented receivers. I'm not getting cute this week: Derrick Henry is a lock. In the games Gaskin has played, he averages close to 20 touches. That is pure bell-cow status and Buffalo doesn't stop running backs. Jeudy is coming off 15 targets last week and the Raiders have as little talent at corner as any team in the NFL. I would not be able to stand myself on Sunday if I wasn't rooting for Big Viska to smash. I've been beating the drum for him all year. Schultz is in the Hayden Hurst range for consistent TE cash plays this season, and his price against an athletically-challenged Giants defense is too good to pass on. Swift, again, should be in a prime position to put on a show against a Vikings defense that mailed it in weeks ago. The Browns named Myles Garrett a captain for their win-or-go-home collision with Mason Rudolph and the hated Steelers. Rudolph is a horrendous excuse for a quarterback, with no business in the league. The Browns will eviscerate him.
For my final multiplier of the year, I will be looking skyward. This lineup has to cash: it's a can't-miss in a week where studs need to be studly and the min-priced guys will get more run than ever before. Here is an example of going after the top of the salary chart to get your guys and filling in the value plays to take home 10x your entry fee.
Pay Up On Studs
QB: Daniel Jones $5,100
RB: Derrick Henry $9,400
RB: Ty Johnson $4,300
WR: Calvin Ridley $8,500
WR: Justin Jefferson $7,600
WR: Josh Reynolds $3,200
TE: Mark Andrews $5,800
FLEX: Evan Engram $3,700
DST: Jets $2,300
Remaining Salary: $100

Daniel Jones isn't very good. Neither is the Cowboys secondary in a game that will have the entire season riding on it for both sides. I can very easily see back-and-forth scoring here, with big plays aplenty from Jones through the air and on the ground. Engram is getting no respect this week, even though the Cowboys simply cannot cover the TE position. With Henry a lock at $9,400, we hope and pray that he has a monster performance, so we can justify needing to scrape together enough salary to get Ty Johnson. It really is a spicy little RB/DST stack here with Johnson and the Jets, where we exploit the Patriots at their two weakest areas. The ability to fit Ridley, Jefferson, and Andrews in a lineup that already has Derrick Henry might force me to change my pants multiple times. Reynolds is a very interesting value, considering he will slot in for Cooper Kupp to hopefully provide John Wolford a reliable option against a vulnerable Cardinals secondary.
I truly am humbled by all the love and support I have received this year. My level of appreciation for the feedback is not quantifiable. I wish you all the best of luck this week and hope you will rejoin me for the 2021 regular season. I will do some quick write-ups for the upcoming playoff slates, so stay tuned for that also.
Best regards,
–Bo
Good Riddance
Written By Bo McBrayer @Bo_McBigTime
No amount of self-loathing could ever mitigate my vitriol for the year 2020. It was a banner year, indeed, for treachery, malice, disease, and ignorance. The world has disrobed the Grim Reaper to expose every square inch of ugly we can bear to glance at. I despise the word hate, but I HATE what 2020 has turned us into. For many of us, there hasn't been a silver lining to distract us from the turmoil and anguish. Instead, 2020 has stomped us further into the mud before we can even attempt to garner the strength to rise. I have been blessed in 2020, but it's not the time to flaunt success unless the intention is to tow our downtrodden loved ones from the tar pits by the very chains they are being quartered with.
It is true that I have been fortunate to maintain a fulfilling career in 2020, in relatively good health, with new opportunities beckoning. A more glaring truth is we all need more good news in 2021. I understand my privilege and hope to use it to enrich those around me who may not have been dealt the same hand. This godforsaken year has taken so much; the least we can do is find that lucrative distraction to pad our wallet and curl the corners of our mouths upward.
DFS is my main squeeze. This was the first time in three years that I did not win at least one season-long fantasy football league. With a silver, a few bronzes, and a whole lot of first-round playoff exits, I am grateful that I have DFS and its weekly excitement. Week 17 is like the marsupial of all DFS weeks, it's a different type of animal that is only native to one place. Some of the best DFS players all season will be rested this week to preserve their health for the playoffs or offseason. Others will rise from the depths of the unknown to shine this week at the minimum price. Our main focus is generally the same, but now we have to wonder which players will simply play the entire game or put up enough points to hit value before they shed their helmet for a beanie.
NFL players, all of them, want to play the whole game every week. Some of them have even more to prove this Week after a bad Week 16. I have a few key building block players this week, marked in BOLD. Here are two players from each skill position who will rebound from last week, with an enhanced value from lower salary and ownership relative to Week 16.
Justin Herbert $7,100: Aside from tossing a record-breaking touchdown pass to Austin Ekeler, the likely Rookie of the Year from Oregon was statistically quiet for the $7,400 salary he imposed on your DK lineup build. With a new discount of $300, plus a meeting with a Chiefs defense that is vulnerable to the QB position, we should see a pretty massive sendoff to Anthony Lynn's tenure in LA this week. Kansas City is resting many key players on both sides of the ball as well, paving the way for one last showcase game to lock up the award many couldn't envision for Herbert in the preseason.
Baker Mayfield $5,500: Don't fear the Steelers defense this week. They have locked up the AFC North and with this year's bracket setup, do not have a chance at a first-round playoff bye. Mason Rudolph gets the start for Pittsburgh opposite Mayfield, who needs to lead the Browns to a win to get into the playoffs. After a puzzling performance in a loss to the Jets, Mayfield has all the motivation and will cost $600 less this week to smash this week.
Other QB Plays: Lamar Jackson, Deshaun Watson, Josh Allen, Aaron Rodgers, Russell Wilson, Tom Brady, Ryan Tannehill, Kirk Cousins, Drew Brees, Tua Tagavailoa, Daniel Jones, Drew Lock.
D'Andre Swift $6,300: Swift is such an impressive player to watch. With Matthew Stafford unlikely to play the entire game, if at all, we absolutely should see Swift get a ton of work in this one against a defeated Minnesota defense. He is due for a touchdown or two in this one, which will put take a good game to a great one.
Wayne Gallman Jr. $5,300: For all of the improvement we have seen from the Dallas defense, it has not included their run defense. The main reason for Gallman's down performances the last two weeks have been related to game script, which I expect to remain neutral in this pivotal game for a chance at the NFC crown. At his lowest salary since Week 12, there is plenty of upside to see here.
Other RB Plays: Alvin Kamara, Derrick Henry, David Montgomery, Nick Chubb, Austin Ekeler, Jonathan Taylor, David Johnson, Miles Gaskin, Ezekiel Elliott, Jeff Wilson Jr, Kareem Hunt, Tony Pollard, Leonard Fournette, Melvin Gordon III, Giovani Bernard, Nyheim Hines, Dare Ogunbowale, Ke'Shawn Vaughn, Ty Johnson, Malcolm Brown.
Justin Jefferson $7,600: The Vikings are not playing for anything as a team, but I do think they want to give their stud rookie WR one last eye-popping performance this season in hopes that he can garner more votes for Rookie of the Year over Justin Herbert. This might be an all-out force-feeding for Jefferson, which could make for a truly magnificent point total at the end of the day.
DK Metcalf $7,300: Just like when a parent gets a weird feeling when it's too quiet, I also get that feeling when a player of Metcalf's caliber goes through a stretch without a pinball score. Even against Richard Sherman, the size and speed combination should be too much to handle in a game that really matters for NFC playoff seeding.
Other WR Plays: Davante Adams, Calvin Ridley, Stefon Diggs, Mike Evans, Adam Thielen, AJ Brown, Brandon Cooks, Diontae Johnson, Chris Godwin, Robert Woods, Corey Davis, Marquise Brown, TY Hilton, Tyler Lockett, Chase Claypool, Keke Coutee, Antonio Brown, Marvin Jones Jr, Russell Gage, Jamison Crowder, Jakobi Meyers, Michael Gallup, Kendrick Bourne, Zach Pascal, Laviska Shenault Jr, Jerry Jeudy, Darius Slayton, Tim Patrick, Gabriel Davis, James Washington.
Robert Tonyan $5,000: Yes, I realize Tonyan's price rose this week, despite his disappearing act last week. This is completely warranted with how poorly the Bears defend TEs. Tonyan will be in a TON of my DFS lineups this week with multiple touchdown upside on the curtain call of Aaron Rodgers' MVP overture.
Mike Gesicki $4,200: The only thing missing from Gesicki's game is targets. Every single time Tua or Fitz go his direction, big plays happen. It's a damn shame that we haven't seen more of it, and if Miami has any playoff aspirations, they will need to feed the big fella this week against Buffalo, who ranks 24th against the TE position.
Other TE Plays: Darren Waller, George Kittle, Mark Andrews, Jared Cook, TJ Hockenson, Rob Gronkowski, Eric Ebron, Jonnu Smith, Evan Engram, Dalton Schultz, Stephen Anderson, Adam Trautman.
This could very well be the most fadable weekend of the NFL season. Even if I don't list a player below, proceed with caution if he is on a team with little or nothing to play for this week. The focus again is on players who are unlikely to match their value from the week before, due to matchup, increased salary, and heightened ownership. Here are two players from each skill position that I will be avoiding this week for those reasons and some others who are expected to suit up, but won't be rostered in any of my DK lineups. Check the inactives list leading up to kickoff to ensure you don't mistakenly plug in a donut.
Matt Ryan $5,900: The Falcons don't have much but pride to play for in Week 17. They also face a very tough pass defense with a fierce pass rush. These defenses have exposed Matt Ryan at times this season. It will be interesting to see how much chalk Ryan gets, after putting up 30 fantasy points against the Bucs two weeks ago. I'm not convinced he does even half of that or even plays in the second half of this game.
Andy Dalton $5,600: The last time the Cowboys faced the Giants, a grim shadow was cast when Dak Prescott broke and dislocated his ankle. Dalton came in to preserve a Dallas victory, but he was anything but impressive. New York has been playing solid defense all season and Dalton has been dealing lately. This divisional game will be won on the ground and specifically, in the trenches. I don't expect a large fantasy performance from the Red Rifle this week.
Other QB Fades: Kyler Murray, Philip Rivers, Matthew Stafford, Mitchell Trubisky, Cam Newton, Teddy Bridgewater, CJ Beathard, Brandon Allen, Sam Darnold.
James Conner $6,000: Conner is not a good running back. His offensive line is not good at run blocking. One or both of those statements is true, and Cleveland has been stout against the run. With Mason Rudolph getting the start at QB, expect the Steelers to try to run, but the only saving grace to Conner's utter lack of explosiveness, vision, lateral agility, and toughness was the touchdown he scored. At this kind of price, I can list more valuable plays than I have fingers.
Leonard Fournette $5,800: Here is another running back whose terrible performance was polished by scoring a touchdown. Uncle Lenny was out-touched and outperformed by rookie Ke'Shawn Vaughn, and there is absolutely nothing to suggest it won't be more of the same in Week 17.
Other RB Fades: Chris Carson, Cam Akers, Clyde Edwards-Helaire, Zack Moss, Daryl Singletary, James White.
Allen Robinson $7,700: I hate fading absolute studs like ARob, but going against Jaire Alexander in a game with both teams playing for playoff seeding makes me very nervous. The last matchup was an easy smash for Robinson, as Alexander was inactive with an injury. This week, I just don't see the same upside, especially when I have little faith in Trubisky's ability to thread the needle into tight coverage.
Curtis Samuel $5,300: Samuel predictably exploded on Washington, with their defensive weakness being speed and covering the slot. He has done very well against those teams, but the Saints are rounding into playoff form at the right time and should give Teddy B fits. I love Samuel as a sub-$4k splash option, but in a negative matchup at this price, I'll pass.
Other WR Fades: Tyreek Hill, Deandre Hopkins, Keenan Allen, Jarvis Landry, Amari Cooper, DJ Moore, Robbie Anderson, Devante Parker, Sammy Watkins, Mike Williams, Christian Kirk, Darnell Mooney.
Travis Kelce $8,600: Even if Kelce plays, it won't be the entire game. The Chargers have been pretty poor against the tight end position, including a 24 point performance from Kelce in Week 2, but there is simply no reason to spend up on a stud with such a remote chance of putting up the numbers needed to justify the salary.
Irv Smith Jr. $3,900: This kid is a star in the making for Minnesota. Detroit's defense has been awful all season, but somehow are top five in the NFL at defending the TE position. With Jefferson and Thielen feasting this week, I don't see a lot of target share going to the big fella.
Other TE Fades: Austin Hooper, Jimmy Graham, Tyler Higbee, Cole Kmet, Dawson Knox, Chris Herndon, Lee Smith.
Crimson Yule Tide
Written By Bo McBrayer @Bo_McBigTime
12/26/20
Season-long fantasy football is a grind. Whether redraft or dynasty, the race to make the playoffs requires plenty of skill and a whole lot of luck. DFS is not dissimilar, but it's the condensed soup version. The grind is replaced by a hyper-caffeinated scatter array of data, mixed with tarot cards and voodoo. I made it to one championship match out of 12 season-long leagues. Win and it's a cool $300, lose and it's a C-Note. As of writing, I just witnessed Alvin Kamara make NFL history with a six-touchdown game against the Vikings. You guessed it: my opponent has #41 locked in with 57.9 points. According to projections, my odds of winning are currently 13%. Go figure, I'd be quibbling and having an exasperated Christmas over a dollar amount I've surpassed multiple weeks this season in DFS. Come to think of it, I'm looking for another smash on this Week 16 Main Slate on Sunday.
Alvin Kamara was once a member of the Alabama Crimson Tide under Nick Saban. Injuries and behavioral issues prevented him from standing among Derrick Henry, TJ Yeldon, and Kenyan Drake in their bloodying the Southeastern Conference, but he was still destined to roast the Vikings' chestnuts on Christmas Day, 2020. There still remains a three-game slate on Saturday and ten more on the Main Slate on Sunday. There are a lot of juicy, beefy plays that could come within earshot of Kamara's sparkly-as-his-grill point total.
The one constant in our DFS plays this season has been sticking to the process. The NimbleWNumbers motorbike-sidecar tandem of Scott Simpson and myself have turned losses into profits, and minimum-cash wins into a perpetual indentation at the top of tournament leaderboards. Scott has won the biggest jackpot between us this season in GPP, using the very same game stacking technique that has netted me more modest earnings. Our ritual is to virtually intertwine our beards from 3,000 miles apart (I picture the dragon thingies in the movie Avatar). Scott provides the creativity and I provide him with enough hot sauce for the spicy, tournament slate-busting players to emanate from his pores and into our lineup builds. Here is an example of a tournament lineup that stacks high-scoring games to try and reach 250+ points, so that we can recover from stuffing the stockings and bellies this holiday season.
Game Stacks
QB: Patrick Mahomes $8,500
RB: David Montgomery $7,700
RB: Giovani Bernard $4,800
WR: Russell Gage $5,100
WR: Darnell Mooney $4,000
WR: Denzel Mims $3,600
TE: Travis Kelce $8,500
FLEX: Logan Thomas $4,900
DST: Panthers $2,700
Remaining Salary: $200
Upside is the objective of any player with his or her mind on winning the whole shebang. Nothing says upside like a nice, chalky Chiefs stack against the Falcons' blundering embarrassment of a pass defense. We are running that back with Mr. Reliable himself the last three weeks, with Gage. We would also be off-brand if we didn't pick on the Jags defense with Monty and Mooney, the latter carrying with him a disrespectfully-low salary this week. Gio is coming off a vintage game against the Steelers and now sees a date with yet another pitiful defense in Houston. Mims is a star-in-the-making for the Jets with a typical rookie boom-or-bust label on his jar. Whether Alex Smith or Dwayne Haskins starts for Washington does not change Logan Thomas' stratospheric role in their offensive attack, but does not preclude me from either QB tossing a pick-six to a very young and opportunistic Panthers defense.
My bread and butter is plundering cash games like 50/50s and head-to-heads. With my Main Slate 50/50 win rate in 2020 sitting at 87% (13/15), combined with using about 75% of my entry dollars in those contests, our weeks with less-successful tournament plays still net a healthy profit. Bankroll management is paramount to any form of gambling and the avenue to profit in DFS lies in these cash games. The objective is crystal clear by this point in the season: build your lineup with an unshakeable volume floor. Even if you set a completely mindless lineup close to the cap, there is still a coin-flip's chance of winning. If each player represents the highest likelihood of hitting 3x value (4x at QB), the odds of doubling up only increase from there. Here is an example lineup of a cash game strategy that employs immense reliability relative to salary at each position.
Volume Plays
QB: Jalen Hurts $7,000
RB: David Montgomery $7,700
RB: Giovani Bernard $4,800
WR: Diontae Johnson $6,300
WR: Keke Coutee $5,400
WR: Rashad Higgins $4,800
TE: Dalton Schultz $3,200
FLEX: Austin Ekeler $7,600
DST: Washington $3,000
Hurts was a wonderful quarterback play last week, taking Arizona to task with over 40 points! Riding the hot hand in cash games is always smart, especially when they are facing a defense that is even worse the following week. Monty and Gio are building block players this week, each carrying a safe floor and gargantuan upside. Diontae looks to continue getting peppered by Big Ben every week, even if his hands are slabs of granite. Coutee has asserted himself as a favorite of Deshaun Watson and the post-B.O.B. coaching staff. Higgins has quietly been one of the most productive receivers in football the last month, so I'll shush you if you rat on us with this unfathomably-low salary against the Jets. Schultz was a lone bright spot when the Cowboys trotted out Ben DiNucci against Philly in Week 8, and has been as reliable as TEs get. I like to use a late-window player in the Flex, where in case I need to pivot, I can use a wider selection of players. Ekeler is a DraftKings cheat code most weeks with his PPR prowess and the high-octane nature of the Chargers offense under phenomenal rookie, Justin Herbert. Washington gets sacks and turnovers as regularly as any defense and Teddy Bridgewater's Panthers have been prone to oblige.
Every week, I toss ten bucks into the wishing well of a 10x multiplier contest. Normally the field is 117 single entries, earning the top-10 a cool $100. I haven't hit one of these in a few weeks, but hitting one out of ten is break-even. The successful strategy has been to pay up on the most expensive (and most likely to smash) superstar players, then fill in the cracks with bargain-basement value plays. Here is an example lineup that accomplishes that goal.
Pay Up On Studs
QB: Justin Herbert $7,400
RB: Nick Chubb $7,800
RB: Giovani Bernard $4,800
WR: Tim Patrick $4,200
WR: Darnell Mooney $4,000
WR: Denzel Mims $3,600
TE: Travis Kelce $8,500
FLEX: Austin Ekeler $7,600
DST: Jets $2,000
Remaining Salary: $100
Herbie is a top play again this week at QB, going against a tattered Denver secondary. With or without Keenan Allen, he has been very impressive. I like him paired with Ekeler this week, encompassing the most likely pathway to a successful game script. Chubb faces a Jets front that has been pretty decent against the run, but it's still Nick Chubb. Gio is a must-play for me this week. It appears I've gone batty with how far I've punted WR, but I'm considering Kelce to be my WR1 here, since that's what he has been all season. Punted all the way down to the Jets defense, but they have a pretty easy pathway to hit value here and are the ticket to squeeze all these studs in.
Working For The Weeknd
Written By Bo McBrayer @Bo_McBigTime
12/24/20
My wife loves The Weeknd. Not the magical two-day span where football rules the roost, but instead the Canadian R&B singing megastar who lays the falsetto on thicker than maple syrup. His music is definitely not my style, as a rugged and primal outlaw country and classic rock fan, but I simply cannot ignore the effect he has in our household. I recently reenacted the Starboy music video in a Lip Sync Battle and it was chilling and profound. It was almost as poignant as my second consecutive thrashing of Stacks Simpson in the Thunderdome. Man, it is just fun to beat him, especially when he gets to edit this before publishing.

My overall week in DFS was pretty fruitful. Cash game pay-lines were very high with the massive scoring we saw in Week 15, but there was no doubt we were going to improve to 87% on the year in 50/50s. I had quite the medley of different combinations in tournaments around my building-block players. There were some winners and losers, but we still cracked a profit there.

With it being season-long fantasy championship week in Week 16, the DFS tournament lobbies are once again chocked full of chalk-minded players who were recently spurned out of contention in their home leagues. We also have to deal with a uniquely spread-out slate. This article covers the Sunday Main Slate on DraftKings with 10 games. If you would like some advice or example lineups on the Christmas Day game or the three-game Saturday Slate, hit me up in my Twitter DMs.

Last week, Simpson's punishment for being a turd-eating loser was to write this article for me. As a control enthusiast, I still researched and created an outline the same way I had done all season. This preview piece sheds light on players to play this week who are priced down from a bad week and players to fade who are priced too high for their matchup this week after a good showing.
Not every failure from the previous week will burn you again in DFS. On the contrary, the player's salary often drops, even if their subsequent matchup is more favorable. In a tournament, that player often also carries with them a stigma that prevents them from being a chalky play. Here are two players from each skill position who played like Scott last week and carry a higher value prop for Week 16. My building block players are notated in BOLD.
Ben Roethlisberger $6,400: Big Ben looked absolutely horrendous against the Bengals. He missed countless wide-open receivers in favor of forcing it into triple coverage and turned the ball over twice. It very easily could have been even worse. For all his warts, Big Ben is a savvy vet who has a ton of receiving talent around him. The Colts have been very tough on running backs and tight ends, but have been beaten down the field quite a bit, coming in at 23rd best against opposing quarterbacks. With a lower price and no running game to speak of, this is a volume play with high touchdown upside in Week 16.

Jared Goff $5,900: Goff is a puzzling character this season. He has had some truly noteworthy games and also some head-scratchers versus bad defenses. Last week, the entire Rams team was embarrassingly flat in their historic loss to the Jets. In Goff's last meeting with the Seahawks in Week 10, he passed for over 300 yards, but all of the touchdowns were scored on the ground. With Cam Akers unlikely to suit up with a high ankle sprain, we should see a good amount of passing once again to attack a bad Seattle secondary. At below $6k, this could mean a GPP-busting value.
Other QB Plays: Patrick Mahomes, Deshaun Watson, Justin Herbert, Jalen Hurts, Baker Mayfield, Matt Ryan, Mitchell Trubisky, Daniel Jones, Ryan Finley.
Wayne Gallman $5,700: Gallman has been a revelation for the G Men. He also ended his seven-game streak of double-digit fantasy points last week. I do expect Daniel Jones to return this week against Baltimore and that bodes well for Gallman to get back into the swing of things against the Ravens' 22nd ranked defense against opposing running backs. His price has stayed low throughout his streak, making him an easy value that has been sneaky all season.

Darrell Henderson $4,500: I really am hoping the matchup against Seattle adds some sugar to the chalk on Henderson, whose price is much too low for someone who figures to see much more work with Cam Akers highly unlikely to see the field with a high ankle sprain. I love his athleticism and touchdown upside in this game, which might actually turn into a shootout.
Other RB Plays: Nick Chubb, David Montgomery, Austin Ekeler, Jonathan Taylor, Miles Sanders, JD McKissic, Chris Carson, JK Dobbins, Kareem Hunt, Le'Veon Bell, Giovani Bernard, Ito Smith, Malcolm Brown.
Cooper Kupp $6,600: As Jared Goff goes, so too does Kupp. Bobby Trees has been a more steady presence in this offense, but Kupp shows flashes of insanely high upside if Goff can find him and target him. Seattle didn't exactly shut the Rams down in Week 10 and don't really have the skill at corner to have sustained success against this receiver group. I also like Woods here, but the value nod goes to the lower-salaried player.

Amari Cooper $5,700: Another Coop? Yes, I went there. The Eagles were gifted a win over the Cowboys in Week 8 when Dallas ran Ben DiNucci out as the quarterback. Cooper had one reception for five yards. He had scored a touchdown in three straight games until last week, where Richard Sherman locked him down. He is priced a full $700 down from last week, making a date with a hobbled Darius Slay or Slay's backup gets me really excited for a huge rebound game.
Other WR Plays: Tyreek Hill, Calvin Ridley, Allen Robinson, Keenan Allen, Robert Woods, Jarvis Landry, Diontae Johnson, Keke Coutee, Ceedee Lamb, Russell Gage, Sammy Watkins, Rashad Higgins, Tee Higgins, Jalen Reagor, Jamison Crowder, Chad Hansen, Michael Gallup, Darnell Mooney, Greg Ward, Josh Reynolds, Mecole Hardman.
Evan Engram $3,900: To the surprise of absolutely nobody, the Giants' offense has been anemic with Colt McCoy. With Daniel Jones back in limited practice, the hope is that he and Engram will both be ready to go on Sunday against a Ravens defense that is not living up to its historic aura. With the way the Ravens offense is clicking, this also might be a nice spot for a passing script volume bump for all of the Giants receivers.

Cole Kmet $3,000: The rookie was a big disappointment last week, but once again was on the field for every offensive snap. I have been a week early on many calls this season and this is one of them. Jacksonville is a defense I willfully pick on every single week in DFS. Kmet will score this week.
Other TE Plays: Travis Kelce, Mark Andrews, Logan Thomas, Noah Fant, Hunter Henry, Dallas Goedert, Austin Hooper, Hayden Hurst, Jordan Akins, Dalton Schultz, Zach Ertz.
Sometimes, you don't want to meet your heroes the week after they win for you. Chasing capes will only make you go broke. The week after, pricing is often significantly higher. Ownership can also follow a player into the next slate, which can devalue a tournament lineup even more. Here are two players from each skill position who were instrumental in DFS wins last week that will fall short this week, thus earning a fade from me.
Lamar Jackson $8,000: It's a really tough choice to fade a player like Lamar. He's really good and the floor and ceiling have been incredible lately. This fade comes from three factors: First, the Giants defense has been incredibly well-coached and disciplined, grading out as very tough against opposing quarterbacks. Second, Jackson is up at $8,000, which makes building around him more difficult than some other quarterbacks with similar projections and better matchups. Finally, I expect Mahomes above him at $8,500 and the other Main Slate quarterbacks over $7k except Russell Wilson to all outscore Jackson this week. That's a clear-cut fade.

Teddy Bridgewater $5,300: I'm just not playing him. He did hit value last week for the price, but if I'm spending down at quarterback, I will not try my hand against the Washington defense. The ceiling is always limited with Teddy, but the floor is also very low this week.
Other QB Fades: Russell Wilson, Philip Rivers, Andy Dalton, Dwayne Haskins, Drew Lock, Sam Darnold, Mike Glennon.
Tony Pollard $6,500: Pollard is one of my favorite players in the NFL. His breakout performance last week against the hated 49ers validated my affinity for him and the article I wrote in the preseason about his talent. This week, he is priced out of his mind at $6,500 against a tough Philly run defense. He does have receiving and touchdown upside, but Zeke might also suit up and split carries or at least take short-yardage work.

David Johnson $6,100: We finally saw the type of passing down and garbage time work that can make DJ fantasy relevant again. Houston trailed throughout, leaving Johnson underneath for 11 completed check-downs for the most mediocre 27 point performance I've ever seen. Game script will be vastly different against the Bengals, who could not have impressed me more against the Steelers. Johnson should be back to his snooze-worthy production this week.
Other RB Fades: James Robinson, Ezekiel Elliott, Mike Davis, Melvin Gordon III, Nyheim Hines, Duke Johnson, Todd Gurley.
DJ Moore $5,800: Another of my favorite players who showed out in Week 15 is DJM. His price really isn't too egregious, but it is $600 more than last week's smash game. With Teddy B running for his life in this game, I think Moore might not get the same target volume that we absolutely need.

Russell Gage $5,100: Another receiver with a pretty good price is Gage. Three straight weeks with double-digit points warrant a lot of attention. I honestly just won't be playing Gage because Matt Ryan is due for another abominable performance. The Chiefs have been tough on the WR position and Gage can disappear for quarters at a time.
Other WR Fades: DK Metcalf, Julio Jones, Terry McLaurin, Tyler Lockett, Robbie Anderson, Curtis Samuel, DJ Chark, Mike Williams, Sterling Shepard, Tim Patrick, Zach Pascal, Jerry Jeudy.
Tyler Higbee $4,000: Higbee has a good matchup this week, but there are so many plays at TE this week that I decided to exclude him on price value since Everett is still the real starter here.

Jimmy Graham $3,100: This old guy just won't get out of the way. Kmet is getting all the snaps, but Grahampa keeps coming in to post up and score tall boy touchdowns. It won't happen this week. Kmet is the play.
Other TE Fades: Eric Ebron, Tyler Eifert, Jack Doyle, Trey Burton.
Chris Gardocki
Written by Bo McBrayer @Bo_McBigTime
12/18/20
I was a late bloomer. As a tenth grader, I was five foot two and "husky." My regular haunts were the golf course, the chess boards in the park, and the high school cafeteria. Naturally, the upperclassmen and bigger douchebags in my class would try and bully me. Their own psychological issues were passed onto me, but I wasn't a mark for long. My much larger stepbrothers and cousins had been teaching me to fight and grow thick skin for years by then, so by the time I grew eight inches before 12th grade, it was already well-known that I was not the one to mess with.
Fast-forward to 2020. I became the schoolyard bully, in the virtual sense, giving Simpson a noogy, "Indian burns," and an atomic wedgy yet again in our H2H DFS Thunderdome. He was compelled by the wagering laws to write my preview article, but aside from the villainous grin it gave me to read it, there are a few wrinkles I need to iron out to give the people what they really want for the holidays: winners! Scott ate white dog doo-doo because he faded Derrick Henry! I will not stand by and allow our readers to succumb to such beta DFS behavior. Chris Gardocki, the child villain in Stepbrothers that forced Dale and Brennan to eat white dog crap, was an alpha. He might have also been the junior to former Colts punter in the 90s with the same name. He had his big ginger goon and army of angry kids to fight for him and win. This week, we are going to punch the field on the merry-go-round together with these magnificent DFS lineups. I will fight for y'all and even Scott will wipe the crusty white dog stool off his face and go into battle.
In larger field tournaments, the payout structure is extremely weighted at the top, making for massive jackpots if you beat the field. The objective is clear, shoot for the moon or die trying. The Soviet cosmonauts have developed optimizers to cover every nook and cranny around their core players, so they can hit the slate with birdshot using the maximum allowable entries. Many of us don't have the bankroll to roll out 150 lineups in a tournament, so with our quiver of arrows, we need to be more accurate. If we are to win, it will be by sharpening our edge as much as possible. Our strategy has been game stacking all season and it has paid out richly. The objective is to correlate a few of the breakout players in a particular high-scoring game to maximize upside. Tournament winners typically score between 200-260 points, which necessitates plenty of players who have the potential of 5x value and beyond. Here is an example lineup employing that strategy on the DraftKings Sunday Main Slate.
Game Stacks
QB: Nick Mullens $5,100
RB: Derrick Henry $9,500
RB: Alvin Kamara $7,400
WR: Brandon Aiyuk $6,300
WR: TY Hilton $5,500
WR: CeeDee Lamb $4,500
TE: Irv Smith Jr. $3,600
FLEX: Jeff Wilson Jr. $5,100
DST: Cardinals $2,900
Remaining Salary: $100
This is one of the sneakiest tournament builds I've done all season. With the news that Drew Brees is returning to start against the Chiefs, hordes of recently-eliminated season-long players will flood the tournaments with their Benadryl-level chalk. I will look to the skies once again and spend up at running back here with King Henry, who should be slightly less owned with his enormous salary. I will eat some chalk with the renaissance of Kamara's receiving upside. My 49ers stack is going to turn some heads, with a three-touchdown game from Mullens; at least one going to Aiyuk to compliment his enormous volume. Wilson has always been a touchdown vulture, so I love him to shred the Cowboys' weak front both on the ground and in the screen game. TY feels like a trap, but I faded him against the Texans for the last time two weeks ago. Lamb is my run-back, with the strength of the 49ers on the outside with Sherman and Verrett. Irv is a burgeoning talent and has great upside with Kyle Rudolph out for Week 15. The Cardinals' defense has been marvelous at scoring fantasy points this season and faces a rookie quarterback that is now on tape.
Cash games are the lifeblood of a DFS player's bankroll. With all the glitz and glam of the big tournament jackpots drawing newbs in like a bug zapper, the smart players are risking between 70 and 80 percent of their entries on head-to-heads and 50/50s. Even if the tournament lottery tickets fizzle out (as they often do), the sharps are still profiting with their edge in cash games, with no worse than a coin flip's odds of doubling up. The key we've been using all season, winning cash games at an 80 percent clip, is volume plays. We throw every ounce of value in our builds into the highest floor and likelihood of a 3x (4x at QB) value into every roster spot. It's purely a numbers game, where we increase our odds from 50% by limiting risk and attacking target funnels and high volume passing and rushing. Here is an example of a cash game lineup that we at the NimbleWNumbers team will be rolling out on Sunday.
Volume Plays
QB: Deshaun Watson $6,800
RB: Alvin Kamara $7,400
RB: Nyheim Hines $5,400
WR: Brandon Aiyuk $6,300
WR: Keke Coutee $5,300
WR: Russell Gage $4,700
TE: Mark Andrews $5,500
FLEX: TY Hilton $5,500
DST: Patriots $3,000
Remaining Salary: $100
The key is volume. Watson has put forth an impressive floor with his hero ball all season. With no Fuller, Keke Coutee has stepped up and been the center of attention for a team forced to throw a ton because they have no defense whatsoever. I'm all over Kamara this week with Brees returning from IR, especially with his relatively affordable salary. Hines is a huge part of the Colts offense, independent of Jonathan Taylor's workload, and I also think there is a good chance he houses one this week. Aiyuk is getting absolutely peppered with targets from Nick Mullens the last three weeks and with no Deebo or Kittle, we should also see a great bit of his upside against Dallas. Gage has turned out to be the benefactor to Julio Jones' injury with Zaccheaus on IR, turning in consecutive weeks in double-digit fantasy points. Andrews is off COVID watch and with multiple WRs out for Baltimore, watch out for at least ten targets against a terrible Jags secondary. Hilton isn't really a volume play, per se, but he is lighting the world on fire lately and absolutely owns Houston. The Patriots' defense against a rookie quarterback, need I say more?
Every week since I got into playing DFS, I have put an Alexander Hamilton into a 10x multiplier game. In a field of 113, top ten wins $100. It's a nice little hybrid style game where you need more upside than a cash game and more tact than a tournament. Over the years, and especially this season, I have been most successful in these games by spending up on the most expensive players because they are also the most likely to end up with high point totals, all while filling in the rest of the spots with my best bargain value picks. Here is an example lineup, where I get my guys and also throw in some surprises.
Pay Up On Studs
QB: Lamar Jackson $7,500
RB: Derrick Henry $9,500
RB: Gus Edwards $4,400
WR: Christian Kirk $4,300
WR: Kendrick Bourne $4,100
WR: Darnell Mooney $3,900
TE: Travis Kelce $8,000
FLEX: Mark Andrews $5,500
DST: Vikings $2,800
Remaining Salary: $0
Yes, I know my most expensive WR is under $4500. I simply felt it prudent to show how I broke down this slate. I simply see the spend ups at RB and TE to be much better values than at the WR position, where most of the top guys are in tougher-than-usual matchups. Lamar from last year is back and has one hell of a cupcake with the Jags, who are a team I've been attacking successfully all season. Edwards scored twice last week and should see a great deal of volume in the second half should this game get out of hand, say, because Jackson and Andrews blew up in the first half. It's a narrative that keeps replaying in my mind, so I'm playing it on Sunday. Henry is a given. Kirk is simply overdue with his snap share still around 90 percent. Bourne is a nice contrarian value to Aiyuk and will have zero resistance from the Cowboys secondary. Mooney is in a similar place, drawing weak single coverage in ARob's rain shadow against the Lions. Kelce is this build's piece of the mega showdown between the Chiefs and Saints. The Vikings are a sneaky DST play this week, where I'm banking on Mitchell Trubisky to return to his true form and commit some turnovers, with a glimmer of hope in a touchdown to put the cherry on top.
White Dog Shit
Written By Scott Simpson @NimblewNumbers
12/17/20
(Obviously crying like a baby) You know in that one scene in the Wizard of Oz when the flying monkeys pull apart the scarecrow, that was what it was like losing to Bo McBigTime last week in our DraftKings DFS Thunderdome head-to-head contest. I just woke up four days later and I'm pretty sure this is hell because I'm chained to a laptop writing Bo's article for him while choking down a mouth full of white dog shit. How the hell did this happen? And why is white dog shit so hard to swallow?
Where did I go so wrong? Deep breath….I can't believe that I'm doing this. It's embarrassing, but maybe by sharing my story, I can help bring awareness and in turn save others a trip down the ole white dog shit road that I trudged last week. Alright, here goes. Let me just swallow this real quick……gulp. That's foul.
Last week I faded Derrick Henry…. I know….I know….It gets worse…..in favor of Aaron Jones…and ended up losing to Bo by 8 points. It tastes sooooo awful. I literally could have played Austin Ekeler, David Montgomery, Miles Sanders, Alvin Kamara, Mike Davis, you get the point. Jones absolutely sunk my team, all but holding me down as Bo shoved my face into that warm swarm of white doo-doo.
A lesser man would blame Aaron Jones for not showing up on Sunday, or whatever crazy fucking dog that craps out white shit. But the truth is that I didn't show up. Me. I was the pile of pooh. I farmed out my thinking to so called "industry experts," those who fashion themselves "DFS sages" anointing Jones 25+ DraftKings points and top 5 RB upside. I bought in at first, but then I questioned myself and doubted the play. I ignored the doubt gnawing at me as I went to finalize the lineup, and I pushed it down deep inside. "What do you know?" I told myself. "Trust the consensus." Well I can tell you that the consensus tastes like white dog shit!
But I'm not giving up. No way in hell! This week I'm going to (Insert your favorite football come back cliche here) and then I'm really gonna (Insert favorite hard work football cliche here) and really give Bo a (Insert favorite violent football cliche here) and that's how I am plan on beating him. It starts here and now!
An easy edge that we have been successfully attacking all season are the rebound players. In all likelihood, a player who did not perform well the previous week will have both lower pricing and lower ownership. Finding and rostering these players can definitely make a difference in value to increase the odds of winning on a given week. Here are two players from each skill position who will carry a value enhancement this week, followed by all of my plays this week at each position. Because I could not leave you totally bereft of Bo's DFS magic, he has sent me one rebound play for each position and his Weekly building Block Players, who will be featured in BOLD.
PLAYS
Patrick Mahomes, $7,900: Last week Bo hyped Russell Wilson at $7,900 and this week I am all in on Patrick Mahomes at this price. Until he threw three interceptions last week, Mahomes had only thrown two on the season. Mahomes is the best quarterback in football and if the Saints defense can't slow down a rookie quarterback in Jalen Hurts, how are they going to stop him? He has passed for 450 more yards than any other quarterback in the NFL and with Tyreek Hill and Travis Kelce, he is a play away from six points whenever he is on the field. Give me all the Mahomes smoke this week!
Tom Brady $6,600: Last week I played Tom Brady and his subpar 16 DraftKings points and by some miracle of the fantasy football gods, I still ended up winning my $100 Double-up. Tampa Tom is back this week to face the Atlanta Falcons. Does he have a good matchup you ask Scott? Well, let me check. HOLY SHIT!!! So I just checked his matchup in the other room and apparently the Falcons defense is not good at football in general, but they are down right the worst against the quarterback position, giving up 32 touchdowns in 13 games. SMASH TOM!!
Other Quarterback plays for Week 15: Lamar Jackson, Taysom Hill, Kyler Murray, Nick Mullens, and Jalen Hurts.
James Robinson $7,100: One of "Bo's Boys" from the jump this season, the NimblewNumbers Team has been a big believer in cashing in on Robinson's volume of touches and targets. Last week he disappointed and only managed 12.3 points and didn't find the end zone. Bo is more bullish on Robinson this week, but we both project a bounce back game against the Baltimore Ravens in matchup that should feature upwards of 20 touches and a handful the red zone carries.
Nyheim Hines 5,400: Nyheim Hines played well in Week 15, averaging 8.3 yards a carry and catching all four of his targets for 17 yards. The only thing missing was a touchdown to put him over the top. Look for Hines to score a receiving touchdown this week against a Texans' defense that has been dog shit against the running back position, allowing 18 touchdowns through 13 games. Smother me in Hines this week!
Other running back plays for Week 15: Alvin Kamara, D'Andre Swift, Gus Edwards, Miles Sanders, Cam Akers, Jonathan Taylor, and Jeff Wilson Jr.
Justin Jefferson $7,300: Last week Justin Jefferson finally came back down to earth and failed to catch a touchdown or get behind he defense for one of his signature over the shoulder catches. The Bears defense has been stout this season, but they did just give up 59 points to the wide receiver position two weeks ago when they played division rival Matthew Stafford and the Detroit Lions, who were without stud Kenny Golladay. This week Jefferson bounces back with authority and gets back in the end zone.
Marvin Jones Jr. $5,700: Speaking of the Detroit Lions, Marvin Jones Jr. struggled last week and only managed to scrape together 8.8 points against Jaire Alexander and the Packers' secondary. Bo and I both expect Jones Jr. to bounce back this week in a matchup that will mostly likely feature a pass happy game script for the Lions. Monitor Matthew Stafford's health throughout the week to make sure that he is on the lineup come Sunday.
Other wide receiver plays for Week 15: Terry McLaurin, Corey Davis, Cooper Kupp, Brandon Aiyuk, Mike Evans, Keke Coutee, T.Y. Hilton, Darnell Mooney, DeAndre Hopkins, and Willie Snead IV.
Rob Gronkowski $4,200: Gronk (can I call him Gronk?) made the most of his two targets last week, even hauling in a touchdown pass from some guy he used to play with before he retired, I forget his name, old guy. Volume is king though and last week it just wasn't part of the game script. With Ronald Jones currently on the NFL's COVID-19 list, look for Gronk to rebound and see a resurgence in targets and opportunities in the red zone. Oh, Tom Brady is his quarterback…I knew that.
Mark Andrews $5,500: Mark Andrews has had a disappointing season. He was projected to finish as a top 3 tight end and he currently sits outside the top 5. There is still hope for Andrews to pay off this year though. The Baltimore wide receiving corps has been decimated by COVID-19 this week, which means that Lamar Jackson will be looking to Andrews to carry the weight in the receiving game. Andrew's has two touchdown upside this week
Other tight end plays for Week 15: Jordan Reed, T.J. Hockenson, Logan Thomas, Irv Smith Jr., and Dan Arnold.
FADES
As we learned with Aaron Jones last week, they all can't be winners. Here are two players from each skill position who lit it up last week, but are very unlikely to repeat value from higher pricing and higher chalkiness.
Russell Wilson, $7,300: Russell Wilson is priced down $600 this week primarily because he is facing the Washington Football Team's robust defense. Led by NFL Defensive Rookie of the Year candidate Chase Young, the WFT has been surging towards an NFC East title. Russ won't be completely held in check, but relative to his value, there are better plays to be made in Week 15.
Tua Tagovailoa, $5,700: Tua Tagovailoa sizzled in Week 14, rushing for a touchdown and passing for two more on his way to scoring 31 DraftKings points and finishing as the QB1 on the main slate. As much as I loved watching Tua pop last week, this week he is more likely to get popped by a New England Defense that has performed well against mobile quarterbacks. Tua being priced up $300 is enough to move me off of him in week 15.
Dalvin Cook, $9,000: The last time the Bears and the Vikings clashed, Dalvin Cook ran the ball 30 times for 96 yards, which translated to 3.2 yard per carry. I'm not convinced at Mike Zimmer runs Cook into the ground in this go round against the Bears. My expectation is that the Vikings will be forced to pass the ball more often this contest, limiting Cook's rushing upside.
Clyde Edward-Helaire, $5,800: CEH (as the kids call him) looked electric the first week of the season and he hasn't looked that good since. Last week we saw a shimmer of the glimmer that glammed and wowed us all to start the year. Don't look for it to continue into Week 15 against the New Orleans Saints. CEH has not been seeing enough volume for me to pay-up for his 2x value. He is a full fade for me.
Tyreek Hill, $8,800: Scary to fade the Cheetah. But remember, I swallowed white dog shit, so nothing scares me anymore. The truth is that I like Tyreek Hill every week. I just do not like his price tag this week. If he was priced at $8,500, I would probably have more of him in my lineups. Personally, I will be targeting more Kelce at his $8,000 price tag.
Michael Thomas, $7,200: What a difference a year makes. Last season Michael Thomas was regularly priced up at $9,000 and people thought it was a steal. Now he is $1,800 cheaper and even though Thomas is the clear number one wide receiver on the Saints, I don't like his matchup this week against the Chiefs who only give up 30 points to the wide receiver position on average each week. The play is Alvin Karama. That's it. That's the blurb.
Mike Gesicki, $4,800: Last week Tua connected with Mike Gesicki for two touchdowns before he left the game with a shoulder injury. Word from Gesicki himself is that he will be playing this week. If he does, I will be fading him due to his matchup against a Patriots defense that ranks 3rd against the tight end position, surrendering only 8.8 points per game. Rest up young prince.
______________________________________________________________________
Smile Through the Cringe
Written By Bo McBrayer @Bo_McBigTime
12/11/2020
I'm a nail-biter. From age two, my hands have been smacked away from my mouth by Ma, Grandmas Mary and Barbara, as well as Aunts Bonnie, Trecia, and Angel. Ma used to brush bitter polish on them, even peppery polish sometimes. All it did was let my nervous tic leave me impervious to spice and I developed a hatred for green olives. My hands are not photogenic to this day. I keep them clean and moisturized, but the nails and cuticles are short and unsightly. The biting occurs less frequently these days, but you can still see my front teeth are crooked from decades of sports-related anxiety, even after a six-month run with Smile Direct Club. My jaw doesn't move normally, occasionally painful after chewing tacos from Jack in the Box. I have developed a poker face with this blank stare I paint my face with to hide my teeth and limit jaw movement. I love to smile and laugh, but I have a resting blank emoji face. When I watch myself on video, I see my grandfather. He was a military man who served in Korea and was the embodiment of grit, faith, and suppressed emotions. I can still see his crooked grin and hear his subdued laugh when we talked about sports. He didn't care if I bit my fingernails.
We have come a long way this season in DFS. Those who only play season-long fantasy football have been tilted and re-tilted from injuries and COVID-19. DFS allows us to hit the reset button each week, win or lose. We as players get to scramble the Boggle grid anew for each Main Slate. We can play any guys we want, as long as they configure themselves under the salary cap. We have tilted over questionable coaching decisions around usage and game plans, in-game injuries, and touchdowns vultured by irrelevant players. The beauty is we get to neuralyze ourselves like in Men in Black and attack it again next time. On Wednesday, I vowed to adhere to my first instincts in this build article. We will still use the same effective strategy for each type of contest. Tried and true; just like Coach Boone said in Remember the Titans, "It's just like Novocain; give it time and it always works." If we look back at our season, we will find that there has been a steady rate of consistent winning with our strategies and plays.
In tournaments big or small, single-entry or 150-max, we need to target upside. The objective is not to simply place and take a small profit, because the pay structure is often extremely weighted at the very top of the standings. The best way to maximize the value and upside needed to place at the top of a tournament is through stacking players from certain games that will feature a lot of scoring. Since the winning lineup will likely need a minimum of 200 points scored, correlation plays a big part in having two or more players complimenting one another's score and creating a sort of multiplying effect. Here is an example lineup build that employs this strategy.
Game Stacks
QB: Justin Herbert $6,800
RB: Aaron Jones $7,600
RB: Jonathan Taylor $5,800
WR: Keenan Allen $7,700
WR: Christian Kirk $4,700
WR: Christian Blake $3,000
TE: Hunter Henry $4,400
FLEX: Tyler Lockett $7,200
DST: Washington $2,800
Remaining Salary: $0

I'm sticking to my guns this week. I won't deviate off my initial slate walk and preview article from Wednesday, because those plays have been dead-on all season. Herbie, Slayer, and Double-H stacked against the Falcons just feels like a get-right onslaught type of game. I'm looking for 4-4.5x value over the whole build to hit 200+ this week and bring home the thick-cut bacon. I am running it back with Christian Blake because, as a minimum receiver, he should see plenty of snaps without Julio Jones on the field and Zaccheaus on IR. We are due for a massive Aaron Jones game and we could see it come against the Lions this week. JT is the man in Indy now, showing Coach Reich that it should have been all along. Kirk is a sleeper this week against a Giants defense that has been playing well. He has a 30 point ceiling and will look to turn it around against Isaac Yiadom while Nuk dukes it out with Bradberry on the other side. Lockett has been quiet lately…too quiet. The Jets secondary is atrocious as a unit and will have trouble keeping tabs on a route runner like Lockett. Washington is getting after quarterbacks and forcing turnovers at quite a clip, which lends well to facing Nick Mullens, who seems to give the ball away just as well.
For cash games like Head-to-Heads and 50/50s, the key to profiting is to shoot for a safe floor of volume at every single spot on the roster. Since the objective is to be better than half of the opposing entries, we are mindful of ownership, but it doesn't factor into lineup construction. The same goes for stacking, where I like to pair correlating players more organically than I would if I was building for a tournament. Stacking increases upside and risk, which is not something I'm keen on in this type of contest if I can help it. Give me the safest, most likely players to hit 3x value (4x at QB). This has put us at a 77 percent cash rate in 50/50 contests this season. Here is an example of a lineup made for Week 14 that will maximize floor value.
Volume Plays
QB: Aaron Rodgers $7,500
RB: David Montgomery $6,500
RB: Jonathan Taylor $5,800
WR: Davante Adams $9,300
WR: Corey Davis $5,700
WR: Tim Patrick $4,200
TE: Dalton Schultz $3,500
FLEX: Melvin Gordon III $5,200
DST: Eagles $2,200
Remaining Salary: $100

Who would have thought in the preseason that a safe floor lineup in DFS would include some of these names? Rodgers is a picture of consistency and has shown no restraint in his scorched-earth campaign. Even games where Green Bay is well ahead, Rodgers is throwing touchdown passes late in the fourth quarter. The sheer efficiency he is operating with is a sight to behold, and much of that is focused toward Adams, who is as automatic as it gets with hitting value.
We love Monty now that his schedule is a who's who of the worst run defenses in football, which lends well to his yeoman workload. Taylor is now seeing a bulk of the RB touches in Indy, which has shown results that were obvious to everyone except Frank Reich until recently. Corey Davis is the most targeted receiver in Tennessee and is priced over a thousand bucks less than studly AJ Brown. Tim Patrick seems to shine every week, but it never reflects in his salary on DK, so I'll take the amazing value and run with it. Schultz has been a steady presence at tight end, en lieu of the more athletically gifted Blake Jarwin, who was cursed with a torn ACL at the beginning of the season. Melvin Gordon isn't flashy, but his matchup and price equate to a very easy smash in his pricing tier. The Eagles are not great on defense, but they do stop the run. That can translate to creating a Taysom Hill pass funnel, which can lend to turnovers and taking him away from the intended game plan.
Some of the most fun in DFS is taking ten dollars and putting in an entry into a multiplier lineup. The field is typically 113 single entries, with the top ten taking home a Benjamin. It's narrower than a 50/50, less of a dart throw than a GPP. For these contests, I've been making it rain Benjamins over the years by Paying Up On Studs. High floor and upside studs, combined with bargain basement value plays seem to strike the right chord to maximize odds of placing in that top ten. Here is an example lineup of who I will be plugging into a multiplier contest in hopes of hitting 10x ROI.
Pay Up On Studs
QB: Russell Wilson $7,900
RB: Derrick Henry $8,700
RB: Chase Edmonds $4,600
WR: Tyler Lockett $7,200
WR: Christian Kirk $4,700
WR: Cam Sims $3,100
TE: Travis Kelce $7,400
FLEX: Tim Patrick $4,200
DST: Eagles $2,200
Remaining Salary: $0

What a world we live in! We get the ultimate rebound game for one of the league's best passers. Incoming four touchdown passes in the first half for Mr. Unlimited, with Lockett as due for another explosion as ever. Another massive rebound is in store for King Henry against the Jags. Is there anyone more matchup-proof than Travis Kelce? He might not hit his value with that lofty price tag, but it's better to have a sure bet at tight end like last week with Waller. Take the points, squeeze more juice out of the lemon elsewhere. Kirk is in line for his own renaissance and Cam Sims has taken over the role opposite Terry McLaurin and should see close to the nine targets he saw versus Pittsburgh in that stunning upset. Tim Patrick is the best value on this slate. The Eagles are cheap and can cause fits for Taysom Hill, as they match up well with the vaunted Saints.
_____________________________________________________________
Without a (Buffalo) Trace
Written By Bo McBrayer @Bo_McBigTime
12/10/2020
I made room in my liquor cabinet on Sunday night. One of the rules of the house is that I can buy as much bourbon as I want, as long as it fits in my designated cupboard and I use my hot sauce profits. Up until this weekend, I had been selling a lot of sauce and winning a lot on DraftKings, which left me trying to find a loophole in the law of the land so I could squeeze new bottles into the house. I was smashing, cashing, and the spirits were being tucked into crockpots and under the bathroom sink. I was a bootlegger of the COVID era, but my Bo Duke run through Hazzard County was about to come to an abrupt and unceremonious end.

I finished three previously-opened bottles after my frustrating Week 13. I was certain that my plays were going to win and, to be honest if I hadn't talked myself out of my initial core plays, I would have done a lot better than dealing myself a sad Monday hangover. I got distracted by spending down excessively at quarterback and tight end in my final lineups and did not get enough exposure to my original plays of Derek Carr and Darren Waller. I didn't play enough Jonathan Taylor, which is surprising of me as one of his biggest fans. The main killers of every single great play I had and left me just inches below the pay line in every single contest in Week 13 were Derrick Henry and Justin Herbert. The Titans defense wet the bed against the Browns and literally scripted their own star running back out of the performance he deserved. I played my guy Herbie in my multiplier lineup and he was awful against the very same Patriots defense that I played in my Head-to-Head with Stacks Simpson. These narrow losses are very hard pills to swallow, but they do tend to send me spiraling into a state of introspection.

I did look inward at my process on Monday over my morning coffee, steam still rising from the mug and jetting from my ears. I hate losing more than I like winning. I decided that I would work harder at adhering to my preliminary findings. My hunches have been sharp; my data has been reliable. I have been my own worst enemy, meddling to grind the edge sharper, but inadvertently dulling it instead. Less is more. Keep it simple, stupid. Plant your flag and defend it. Trust the process. Use fewer clichés.
For Week 14, we get a similar slate to the first four weeks, where there are no teams on bye. We have 13 games on the Main Slate, which calms the chalk down a bit. It similarly spreads the odds more of higher scoring, leaving it ever more important to stick to our strategy keys to maximize our odds of cashing.
An easy edge that we have been successfully attacking all season are the rebound players. In all likelihood, a player who did not perform well the previous week will have both lower pricing and lower ownership. Finding and rostering these players can definitely make a difference in value to increase the odds of winning on a given week. Here are two players from each skill position who will carry a value enhancement this week, followed by all of my plays this week at each position. Players in BOLD are building block players that will be featured heavily in my Week 14 lineups.
PLAYS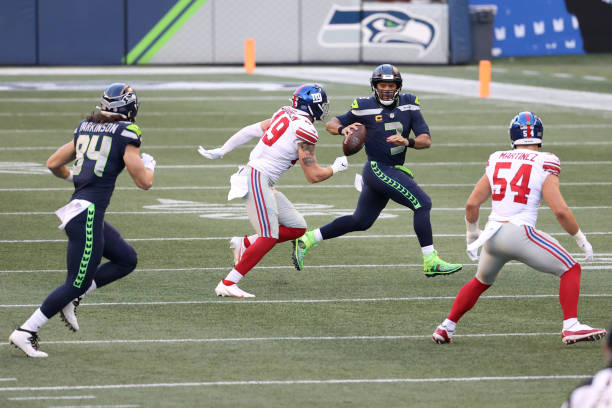 Russell Wilson $7,900: No-brainer, right? Just because a player is an obvious play can also mean that we shouldn't be shaken from the play as the week goes along. Wilson's salary climbs $200 from last week, but the value-added after two rough fantasy outings makes this a really nice rebound play. Russ has actually missed value in four straight, so a meeting with the Jets needing 32 points to reach a desired 4x value at QB might not be as chalky as we think.

Justin Herbert $6,800: Bill Bellichick reminded everyone who the best coach in NFL history is last week. Herbert's previous floor was 20 points and he was quite literally shut down for 6.36 in Week 14. The Falcons defense has been better lately, but still pretty atrocious against opposing quarterbacks. This might be the chalkiest play at quarterback, but if we're looking for the best and safest value on the board, I believe wholeheartedly this is it.
Other QB Plays: Patrick Mahomes, Aaron Rodgers, Tom Brady, Ryan Tannehill, Philip Rivers, Matt Ryan, Mitchell Trubisky, Daniel Jones*, Andy Dalton, Tua Tagavailoa, Mike Glennon, Drew Lock.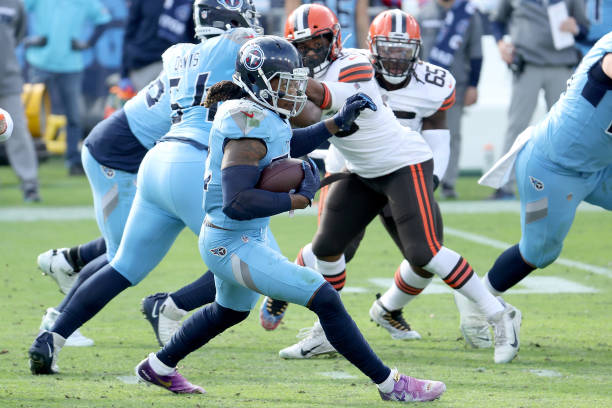 Derrick Henry $8,700: King Henry is temporarily on my s*** list, but I have extreme doubts as to whether the game script that took him out of the Browns game is even remotely possible against the Jags. The price drop is $500 and the opponent is even weaker. Hard to say at this point if he will be too chalky for a tournament, but the rebound value is maxed out here.

Kenyan Drake $5,500: Drake was bailed out of an even worse point total against the Rams by a rushing touchdown. He did not look terrible, but as I predicted in fading him, the game script called for more of a pass-heavy attack and limited Drake to only 10 carries. He did still average 4.9 yards per carry, which is a very promising line going up against a Giants defense that has been underrated as a unit all season. They can, however, be gouged by a good rushing attack. The only way Drake doesn't hit his 17 point target for value is if Kingsbury neglects the winning game plan of featuring the running game.
Other RB Plays: Christian McCaffrey, Aaron Jones, James Robinson, Austin Ekeler, Chris Carson, Ezekiel Elliott, D'Andre Swift, David Montgomery, Ronald Jones, Jonathan Taylor, Wayne Gallman, Miles Gaskin, Melvin Gordon III, Nyheim Hines, JD McKissic, Todd Gurley, Ty Johnson, Chase Edmonds, Phillip Lindsay.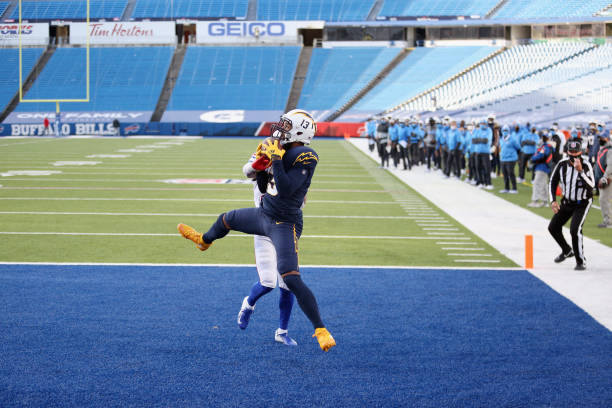 Keenan Allen $7,700: The Patriots fiercely covered Allen on Sunday, often with both Stephon Gilmore and a safety. His 11 target only added up to 9.8 points on DK. With a $400 discount and a date with the pathetic Falcons secondary, I will be stunned if Keenan Allen doesn't crack 20 points. I can also envision a repeat of Week 13 versus the Jets, where he smoked them on 19 targets with 16 for 145 and a touchdown.

Christian Kirk $4,700: I almost put DJ Chark in this spot, but Kirk has a more reliable option at quarterback and his disappointing stretch has mostly come versus tough matchups. The Giants have played well as a unit, but Bradberry is the eraser and will draw Deandre Hopkins. That leaves Kirk to face Isaac Yiadom, who has not been as strong as the other three starting defensive backs. Kirk at this price with a 30 point ceiling is the type of play I love to plug into a GPP, but won't shy away from in cash either.

Other WR Plays: Davante Adams, Tyreek Hill, DK Metcalf, Justin Jefferson, AJ Brown, Tyler Lockett, Michael Thomas, Adam Thielen, Allen Robinson, Terry McLaurin, Mike Evans, Julio Jones, Amari Cooper, Robbie Anderson, Corey Davis, Antonio Brown, Jamison Crowder, DJ Chark, Sterling Shepard, TY Hilton, Allen Lazard, Michael Pittman Jr., Tyler Boyd, CeeDee Lamb, Tee Higgins, Jerry Jeudy, Mike Williams, Henry Ruggs III, Tim Patrick, Denzel Mims, Breshad Perriman*, Keelan Cole Sr., Collin Johnson, Chad Hansen, Darnell Mooney, David Moore, Jalen Guyton.
Hunter Henry $4,400: Henry was another casualty in the Patriots 45-0 rout of the Chargers on Sunday. Held to two receptions for five yards in the game, it snapped a three game streak of hitting 3x value for the talented tight end. We should see the other end of the spectrum of defending tight ends with the Falcons in town. It also helps that his salary has dropped to its lowest level since Week 10.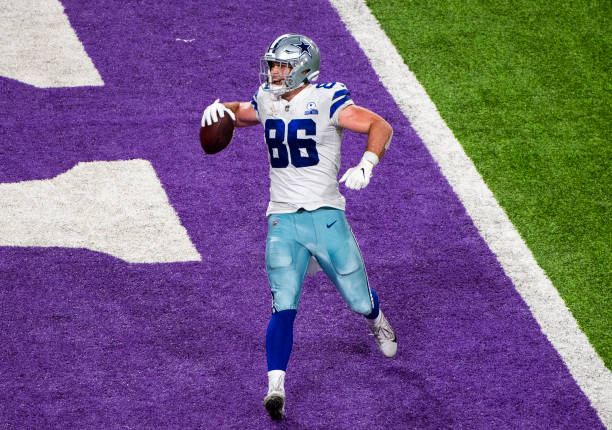 Dalton Schultz $3,500: The Cowboys tight end turned in a decent 4/4/44/0 line on Tuesday against the Ravens, but now we can really sink our teeth into a great value as he now faces the Bengals 31st ranked defense against the tight end position at his lowest DK salary since Week 8! The Cowboys offense has been clicking a little better lately, and that should translate to a strong showing from the Stanford product.
Other TE Plays: Travis Kelce, TJ Hockenson, Rob Gronkowski, Mike Gesicki, Evan Engram, Robert Tonyan, Noah Fant, Jonnu Smith*, Jared Cook, Hayden Hurst, Anthony Firkser, Jordan Reed, Logan Thomas, Trey Burton, Jordan Akins, Cole Kmet.
The ugly truth from last week was my gut check fade of a stackable and cheap Baker Mayfield. I doubted him and went against the grain to say he wouldn't continue his success against a pretty terrible Titans secondary. That one is easily my worst miss of the season, but I learned from it and will not fade on gut alone. Here are two players from each skill position who lit it up last week, but are very unlikely to repeat value from higher pricing and higher chalkiness.
FADES
Taysom Hill $6,600: Hill has vaulted himself to his current salary from beating up on the Falcons twice. We now need 26.4 points to achieve the desired 4x value from our quarterback. That's too rich for my blood this week against a Philly defense that matches up well with New Orleans on paper. Even a couple of touchdowns won't hit our number, and we still haven't seen the Saints lean on Hill for passing yards if the run is getting stuffed.

Kirk Cousins $6,200: Cousins is streaky. He is very matchup dependent and has not once put up big numbers this season against a decent opposing defense. The Bucs have been exploited down the field this season, but still are the fifth toughest on opposing quarterbacks. I think his top receivers are likely to hit value, but we may see the cork put back in the bottle for Cousins after three consecutive cupcake defenses.
Other QB Fades: Deshaun Watson, Kyler Murray, Derek Carr, Teddy Bridgewater, Matthew Stafford, Alex Smith, Sam Darnold, Nick Mullens, Jalen Hurts, Colt McCoy.
Dalvin Cook $9,400: I love Cook, I really do, but in DFS, value is king. We need a whopping 28.2 points to get Dalvin to a 3x value and it still puts a damper on the architecture of the entire lineup. The Bucs are very tough against running backs; only their division rivals the Saints are tougher. Will I take a stab at Cook in a GPP? Sure. Will I be fading the daylights out of him in cash and my main builds? You betcha.

Alvin Kamara $7,100: No, Kamara did not hit his value last week (it was close). If you were taking a shot at his prodigious touchdown upside, it was last week against the pitiful Falcons. His receiving floor has officially been eliminated by Taysom Hill, and that spells doom for a guy who rarely gets the 15 carries he saw last week. At a lofty $7,100 salary, we back away and pray Drew Brees returns soon.
Other RB Fades: Mike Davis, Josh Jacobs*, Raheem Mostert, Miles Sanders, Clyde Edwards-Helaire, Latavius Murray, David Johnson, Carlos Hyde.
Calvin Ridley $7,500: It's strange to see such a lofty price after only five receptions and zero touchdowns, but when Ridley hit over 100 yards last week versus the Saints, he hit really close to the 3x threshold. That bar has now been raised to 22.5 against a very game Chargers secondary. This is another GPP stack option, but nothing more with a ton of value further down the receiver ranks.

Marvin Jones Jr. $5,800: Kendall Fuller did not shadow Jones in Week 13. This allowed Detroit to move him all over the field and pepper him with targets, ending up with a massive 8/12/116/1 line and a surprise Lions win. Don't expect the Packers to be as poorly prepared for the Lions' best healthy receiver this week. I do expect Jaire Alexander to lock Jones down and take him back down to earth this week.
Other WR Fades: Deebo Samuel, Chris Godwin, Brandon Cooks, Devante Parker, Kenny Golladay, Keke Coutee, Nelson Agholor, Jalen Reagor.
Darren Waller $6,800: We nailed it last week as a get-right game for Waller. He was unstoppable against the Jets, putting up a legendary 13/17/200/2 line and 48 points on Draft Kings. His salary also increased another $800!!! The lazy DFS player will hone in on how great of a player he is and ignore that the Colts are the absolute best defense in the NFL at defending the tight end position. I'd rather pay up for a matchup-proof Travis Kelce this week or drop down a tad to get Hockenson or Gronk.

Dallas Goedert $4,000: I don't hate Goedert's price this week, but the Saints defense is playing out of their minds this season and with Zach Ertz back in the fray and a rookie quarterback running around, I just don't trust Goedert to put up good numbers in Week 14. Instead of looking for a Goedert check down like Wentz, I expect Jalen Hurts to scramble and look deep. I'll take my medicine if I'm wrong at the tight end position; it's very difficult to predict.
Other TE Fades: Zach Ertz, Dan Arnold, Tyler Eifert
Towering Monolith
Written By Bo McBrayer @Bo_McBigTime
12/4/2020
The sweet nectar of victory from the fruit of success dripped down my chin and onto the hardwood floor. I wiped it up quickly so my wife wouldn't scold me for it. It's true: I'm on a roll the last few weeks in DFS, which makes me uneasy. I always feel like everyone will jump ship as soon as the inevitable bad week chops down my majestic street cred sequoia. Jokes will be told; most of them in bad taste and at my expense. My bad takes will be excavated and hung from the high wall as an example to the other DFS touts. @john28485483241234 will say something nasty in bot language about my family, trying to incite me into violence. In my mind, this day is on the horizon, but not this week.
Week 12 had me as happy as a lark. I had some duds with the Raiders, but none of my lineups that lost were too consequential to my account balance at the end of the day. The winning lineups ranged between 175 and 205 points, including the 183 I dropped in my Thunderdome head-to-head with Stacks Simpson. The fine folks who glean information from these articles sounded off again on their success. This grass-roots empire is gaining steam; people are winning real money. They were playing Tyreek Hill, Nick Chubb, and James Robinson last week. They hit the jackpot playing the 49ers defense at 1% ownership and Gabriel Davis at 5.5x value. There was a lot to be thankful for in the fourth weekend of November, but we are now ready to turn up the heat in December and put our bankroll to good use!
I want to refocus to contest selection this week because we have added up some good wins consecutively and can afford to attack contests on DK with higher entry fees and thus, lower pay lines. It's the perfect slate to attack, as well. None of the Main Slate games are obvious shootouts, so chalk won't be as chalky in tournament play. Expensive single-entry tournaments are extremely vulnerable in Week 13, as well as bigger double-up cash games. I'm going to put on my gambling hat and pony up with confidence that these plays are going to smash!
I doubt I will be entering too many GPP tournaments this weekend, instead of focusing on taking down the high dollar, single entry ones. In any case, we need to be mindful of the upside when it comes to the real objective: getting first place. Every DK tournament pay scale is weighted at the top to the extreme. I want to shoot for a lineup that can put up 250 points or die trying. The best way to accomplish that is to capture the breakout performers in a single shootout game. That's why I employ the Game Stacks strategy for tournament play. Here is an example lineup that includes all of my favorite guys to pop off so I can pop bottles on Sunday night!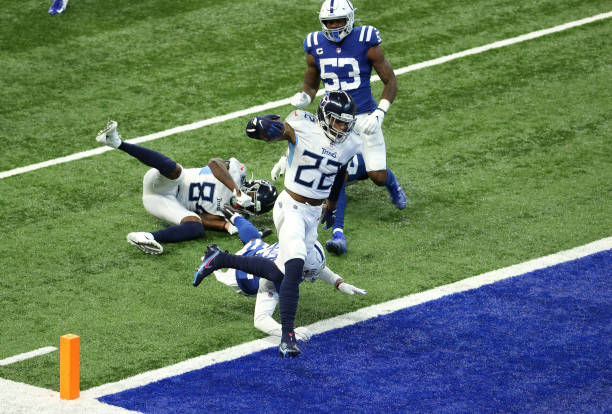 Game Stacks
QB: Mike Glennon $4,800
RB: Derrick Henry $9,200
RB: Nick Chubb $7,700
WR: Justin Jefferson $6,900
WR: DJ Chark $5,400
WR: Denzel Mims $4,100
TE: Anthony Firkser $2,500
FLEX: Austin Ekeler $7,100
DST: Jets $2,100
Remaining Salary: $200

This is a 250 point lineup (potentially). Glennon is capable of putting up 15+ points against the Vikings, especially with DJ Chark back from injury. He is the only receiver on their team capable of blowing up for 30+ points. You could spend up a little more elsewhere with the upside of Keelan Cole or Collin Johnson here, but I want the big Chark splash. The centerpiece of this build is the "dueling banjos" at running back, where we use a rare faceoff stack of opposing backs because both of them are liable to bust at least one long touchdown run. Jefferson is still underpriced and has raised his game every week lately. Mims has done all the explosive things we figured he was capable of the last two weeks but hasn't hit pay dirt. I expect him to catch a bomb from Darnold in this game against Las Vegas, on top of his usual target volume. Firkser, with the news that Jonnu Smith is surprisingly out with a phantom knee injury, becomes the best value on the board at tight end and I won't care at all about chalk on a dart throw. Ekeler will eat the unathletic Pats linebackers alive in the passing game, especially if they focus on Keenan Allen too much, and has 30+ point upside every single week. Don't sleep on the Jets DST. As atrocious as their secondary has been, they have sacked the quarterback and forced multiple turnovers in consecutive weeks, which could spell another disaster for Derek Carr. I don't expect them to hold them down on the scoreboard, but we could very easily see them hit 10 points here to compliment the rest of the build very nicely.
Cash games require the lineup architect to value volume above all else. There is no need for unnecessary risk at any position to win and cash. We want the safest floor and highest probability of hitting value at all nine spots. Here is an example of a lineup that employs the Volume Plays strategy.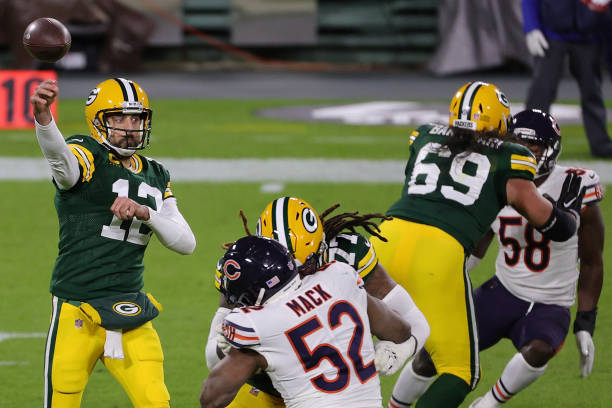 Volume Plays
QB: Aaron Rodgers $6,800
RB: Derrick Henry $9,200
RB: Austin Ekeler $7,100
WR: Devante Parker $6,400
WR: Cooper Kupp $6,100
WR: Collin Johnson $3,300
TE: Anthony Firkser $2,500
FLEX: David Montgomery $5,500
DST: Bears $3,100
Remaining Salary: $0

I really love the spend-up options at running back this week. I don't think any of them will be disappointing this week, and the cheaper options all have their warts. I also like how some of the bottom scraper values are developing roles on their teams through injury or promotion. Rodgers is as reliable as it gets in a cash game and the Eagles are dreadful. Henry is entering his cold-weather domination season and I believe it's not too early to have him on 2000 watch for rushing yards this season. Ekeler came back with a 31% target share last week to go with a few high efficiency carries, so his PPR floor is staggering. Kupp against the Cardinals returns to an eight target floor and 15 target ceiling, which I love. Parker is a pivot if Tua ends up playing this week, but as of writing, is trending out. Collin Johnson is the apple of Mike Glennon's eye and we only need half of his 19.9 points last week. Monty will be the chalkiest of the running backs this week in tournaments, but 16.5 points to hit value with his volume against Detroit should be automatic. The Bears defense should feast on the Lions without Golladay.
Multiplier games are a fun way to take some risks while also trying to remain with a safe volume floor. It's a varying mix of cash and tournament. This week, we transition from a risky GPP style build to a safer volume-with-upside thought process, closer to what we would build for a 50/50. Either way, I use a unique strategy for these games, where I Pay Up On Studs and try to cram in as many high dollar players into the lineup and fill in the cracks with bargain-basement plays that just need to squeak out a little more to complement those gold-plated studs. Here is an example of such a build that features more of those characters to win me 10x my entry.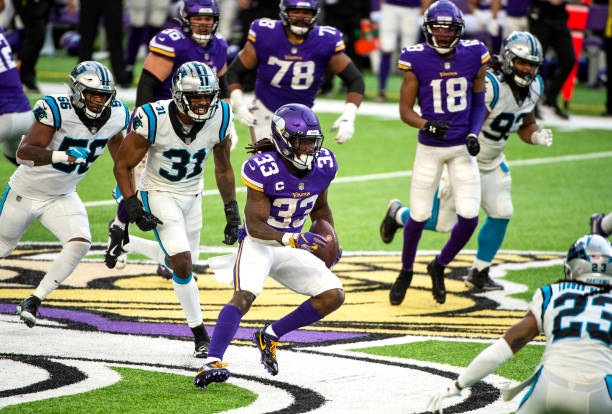 Pay Up On Studs
QB: Justin Herbert $6,900
RB: Dalvin Cook $9,500
RB: Nick Chubb $7,700
WR: Davante Adams $9,000
WR: Michael Pittman Jr. $4,900
WR: Jalen Guyton $3,100
TE: Anthony Firkser $2,500
FLEX: Mike Gesicki $4,200
DST: Jets $2,100
Remaining Salary: $100

Yes, I know I can spend $100 less and go with the Aaron Rodgers with Adams stack, but I see Herbert as a higher upside play this week against a Pats secondary that gives up a lot of explosive pass plays (most in the NFL). I went a little more expensive with the removal of Cook from this week's injury report with a minor ankle tweak and going against the Jags. Nick Chubb is my RB3 this week and I can't get enough of him going against a terrible Titans front. Adams is always great and should dominate Darius Slay as much or more than DK Metcalf did last week. Pittman is a rebound candidate after being a chalky disappointment last week. Guyton is my deep ball dart throw to pair with Herbert just above the minimum salary. Firkser is a free space this week, but Gesicki gets the Bengals and has a good chance to score on Sunday. Again, I want to maximize salary, and getting a few points from the Jets defense allows me to go after all these studs.
____________________________________________________________
Mammalian Dive Reflex
Written by Bo McBrayer @Bo_McBigTime
12/3/2020
My extremities are cold. Motion stirs the pozole, but it won't make me sweat on a day like today. There are no clouds over California, so the sun's warmth is swept away briskly by a stiff breeze from Canada or some other godforsaken place meant only for summer lodging. I crack my knuckles for the thirteenth time since sitting down to write as if it limbers me up. It was a full moon the other day, and professional tackle football is live on TV on a Wednesday. Goosebumps dot my arms and my pupils are pinpricks. I am subhuman. Senses acute; synapses firing. For some odd reason, my left nostril is congested. I clear my throat to talk to myself when I am interrupted by my own echo. There is no Thursday football this week. I wonder if my family and coworkers will notice if I'm a sea lion? Main Slate: Test fate. Winning streak: Reached my peak.
Week 13 signifies the end of the season-long fantasy regular season. Managers have been scratching and clawing and praying to unruly gods for three months now. That grind is unique. The playoffs are luck. The skill is getting there. In DFS, the skill raises the odds and luck is a raindrop in a glass of water. We are calloused from tilting. Our buzzards know us on a first-name basis, perpetually circling until a fullback, blocking tight end, or backup quarterback scores from the one. Our faces are flush, bladders to the brim, and we can't get that metallic taste off our tongues.
Week 13 is high time to buckle down and take a big shot. We have a bankroll now. There is a moment where we can finance our habits for the rest of the season off a mega win. We have arrived.
I have strong feelings this week, more fortified than my Raiders lean last week that sent me spiraling into an inner monologue with only questions. Unless you had Tyreek Hill and Derrick Henry, it was tough sledding last week in tournaments. I did very well, thanks to another successful fades/plays prognostication. This week, the rebound plays are a little sneakier than usual. We have been incredibly hot on these lately and I plan on doubling down this week to win biggly. Here are two players from each skill position who will turn it around this week and pay off with a higher value factor as a result of lower pricing and/or ownership.
PLAYS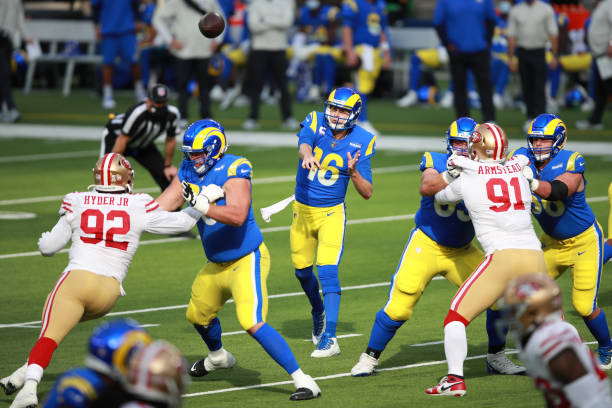 Jared Goff $5,800: I was all over this one last week. Goff came crashing down to Earth against the 49ers, one week after dropping 28 points on the Buccaneers. This week, it's another divisional game versus the Cardinals, who are tough against the run and third-worst at defending the quarterback. I'm slightly concerned about the upside here if the Cardinals don't score on a very tough Rams defense, but at this price, I'm locking Goff into a pretty easy 3x+ value.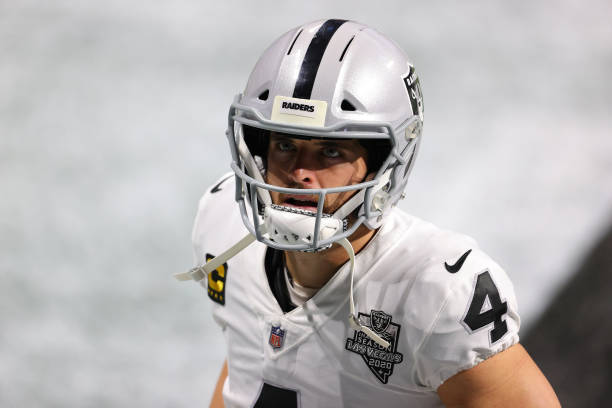 Derek Carr $5,800: WOOF! Nothing tilted DFS players more than the Raiders' complete steaming pile of barf against the Falcons on Sunday. Come to find out, Derek Carr was preoccupied with the imminent birth of his child. With Jacobs a little banged up, there should be more passing against the Jets, who have an atrocious pass defense. Rebound city!

Other QB Plays: Russell Wilson, Kyler Murray, Justin Herbert, Aaron Rodgers, Kirk Cousins, Taysom Hill, Ryan Tannehill, Philip Rivers, Mitchell Trubisky, Mike Glennon.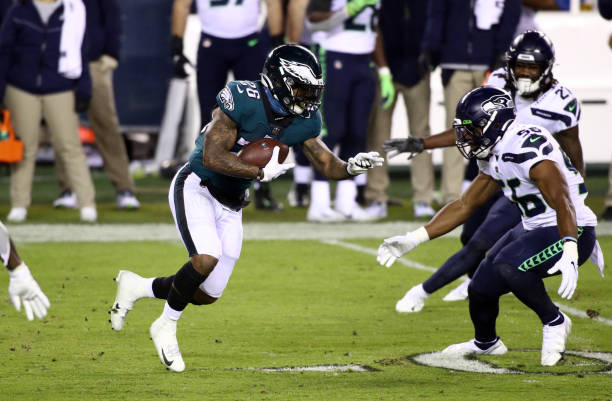 Miles Sanders $6,700: Doug Pederson has been the biggest obstacle to this superstar's development. Dougie hit an all-time level of coaching idiocy last week by only giving his stud running back six carries in a close game where his quarterback was playing terribly. I'm giving Pederson some credit with this prediction, hoping he will make it a priority to correct this atrocity and attack the Packers like the Colts did. If the Eagles do, Sanders has MASSIVE upside.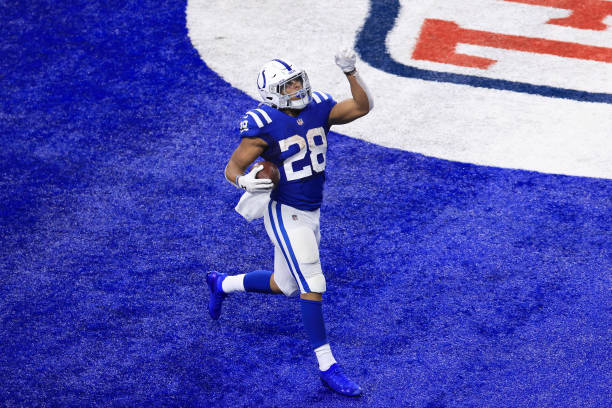 Jonathan Taylor $5,700: JT sat last week after his girlfriend's positive COVID test landed him on the inactive list for contact tracing. He is coming off a very good performance against the Packers. I am excited to load him up against a terrrrrible Houston run defense. Only Frank Reich can ruin this for Taylor, but I do think he's coming around on the sheer talent this rookie possesses.

Other RB Plays: Dalvin Cook, Derrick Henry, Nick Chubb, Josh Jacobs, James Robinson, Austin Ekeler, Chris Carson, Latavius Murray, Wayne Gallman, Devontae Booker, David Montgomery, Nyheim Hines, Carlos Hyde, Damien Harris, James White, Frank Gore.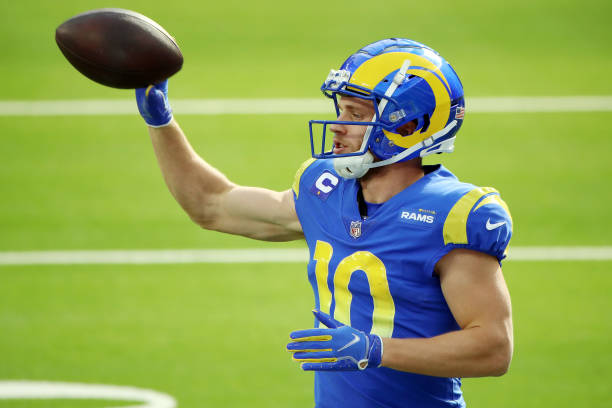 Cooper Kupp $6,100: Alongside Jared Goff, Kupp was notably absent from the score sheet in Week 12. I see a huge rebound for this passing game against the Cardinals. The Rams pose a lot of matchup problems in space for this defense, namely Kupp against Dre Kirkpatrick. At this price, the upside of a potential WR1 is too good to pass up.

Michael Pittman Jr. $4,900: I was relieved to have not rostered Pittman at all last week, instead of using Mike Williams in that price range. Those who were killed by the rookie's rough game in Week 12 are unlikely to double down on him this week. I see that as a great window for a kid who has obvious big-play ability and has broken a slate already this season.

Other WR Plays: Davante Adams, DK Metcalf, Keenan Allen, AJ Brown, Adam Thielen, Michael Thomas, Tyler Lockett, Justin Jefferson, Allen Robinson, Devante Parker, Robert Woods, Brandon Cooks, Sterling Shepard, Corey Davis, Jamison Crowder, Allen Lazard*, Mike Williams, Emmanuel Sanders, Henry Ruggs, Hunter Renfrow, Josh Reynolds, Denzel Mims, Keelan Cole, LaViska Shenault, Zach Pascal, Darnell Mooney, Collin Johnson.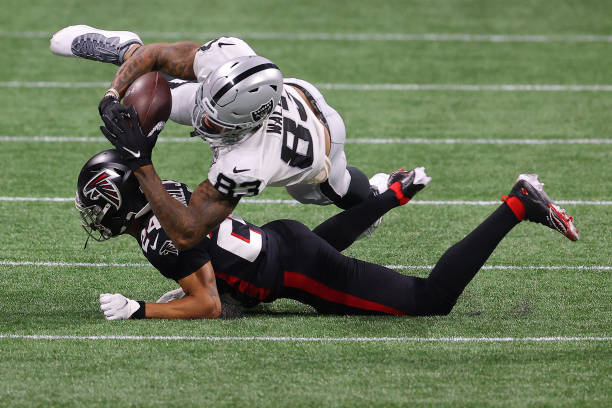 Darren Waller $6,100: As Derek Carr goes, so does Waller. For all intents and purposes, Waller is a wide receiver in this offense and his price tag is still low, even at $1,100 more than any other tight end on the Main Slate. Don't overlook the spend up option, especially when they are going against the Jets.

Jonnu Smith $4,100: Luckily, my fandom for Jonnu did not lead me to put him into any lineups last week when he dropped a huge goose egg, despite playing the entire game. He wasn't even targeted in an offense that targeted the tight end position the most in the NFL the first ten weeks of the season. I am loving the price drop back to his Week 11 level, his matchup with the Browns who are third-worst in the NFL at defending the tight end position, and especially the streak that AJ Brown is on, creating a better chance of single coverage if the defense focuses harder on stopping Brown.

Other TE Plays: TJ Hockenson, Evan Engram, Mike Gesicki, Austin Hooper, Robert Tonyan, Jared Cook, Jimmy Graham, Trey Burton, Kyle Rudolph, Mo Alie-Cox, Anthony Firkser, Foster Moreau.
BOLD: Building Block Player…Will be in most/all of my builds!
There were plenty of rebound candidates to choose from because there were so many poor performances from players who "should have" smashed, but pay attention! The fades this week will be paramount to our success. They, of course, are players who did well last week and will be overpriced and very unlikely to return value again this week. Here are two from each skill position who I will be avoiding for those reasons, along with the rest of my Week 13 fades.
FADES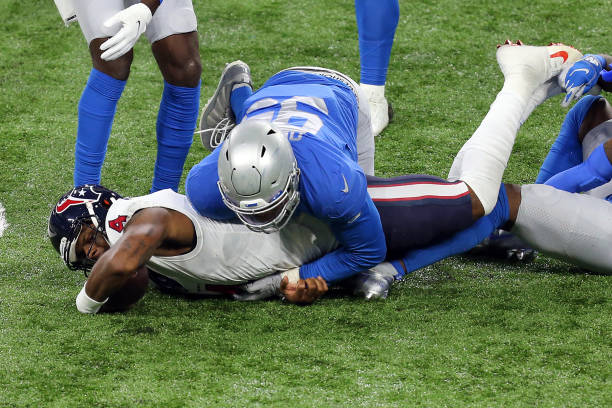 Deshaun Watson $7,500: I might regret this one. Every time I've even contemplated fading Watson, he has gone into MJ Disrespect mode and dunked on me with grocery clerks at wide receiver. This week, and for the remainder of the season, he is without star receiver Will Fuller, leaving him with Brandon Cooks and Keke Coutee as his top pass catchers. What makes this fade a little easier to stomach is the lofty price and better quarterback matchups below him on the pricing ladder. He is also getting David Johnson back, which should make it easier to run the football more. The Colts are getting shredded lately but still pose a challenge to opposing quarterbacks.

Baker Mayfield $5,300: Mayfield was a successful rebound call last week, but it took an out-of-nowhere performance from Jarvis Landry to barely scrape 3x value against the Jaguars. His price hasn't changed, but the Titans should be able to limit the upside of Mayfield in this one with a good old-fashioned trench war and the battle of the running games.
Other QB Fades: Ryan Fitzpatrick, Tua Tagavailoa, Cam Newton, Matthew Stafford, Matt Ryan, Daniel Jones*, Carson Wentz, Sam Darnold.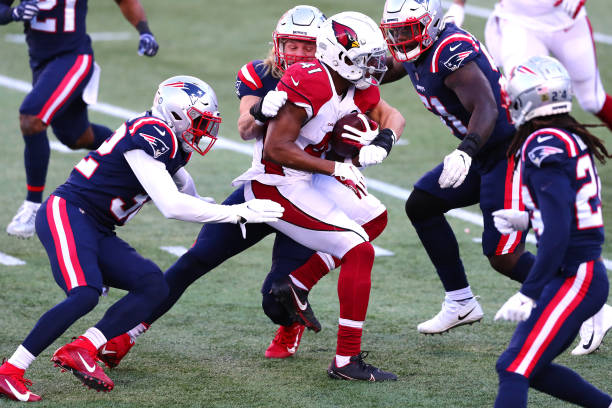 Kenyan Drake $5,700: I am conflicted on this one. Drake is getting a ton of volume since returning from his ankle injury and his price did not spike to a level that would prevent me from going after him. What I can say certainly is I would hate to have a guy in a tournament who averages three yards per carry if he didn't fall into the end zone twice. The Rams can be gotten on the ground, but I don't see Drake as anything more than a game stack piece this week.

Cam Akers $4,500: I love this prospect. Akers has finally seen an uptick in usage, but I don't trust Sean McVay to keep feeding him over the plodding Malcolm Brown. The Cardinals are also playing tough defense against opposing running backs, thanks to their incredible team speed and ball-hawking Budda Baker swarming everywhere. The price is okay here, but I'll pass and avoid the acid reflux of sweating the LA running game.

Other RB Fades: Aaron Jones, Alvin Kamara, Alexander Mattison, D'Andre Swift, Jamaal Williams, Duke Johnson, David Johnson, Todd Gurley, Giovani Bernard, Salvon Ahmed*, Adrian Peterson, Chase Edmonds, Brian Hill, Ito Smith, Kerryon Johnson, Matt Breida, Darrell Henderson.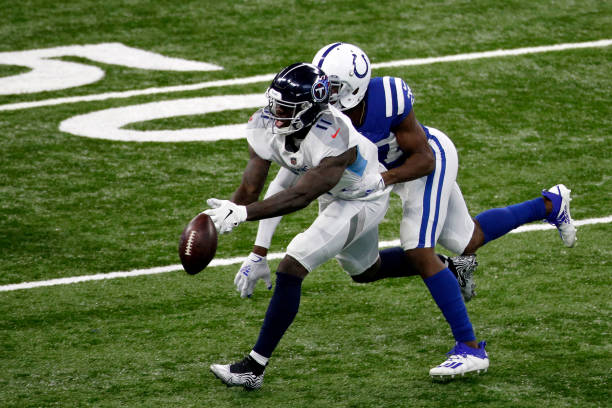 AJ Brown $7,600: Who doesn't love a guy who scores seven touchdowns in eight weeks?! Tannehill's value is singlehandedly being supported by the big-play ability of the Ole Miss superstar. What I don't love is this gold-plated price tag. As exciting as Brown is, the only thing more consistent than his touchdown scoring is his volume fluctuation. I predict regression back to a more reasonable-but-good game that won't quite be worth spending up for.

Jarvis Landry $6,200: The juice was loose last Sunday, to the surprise of nearly everyone except for the winner of the DK Milly Maker. Landry hit 3x value for just the second time this season and first since Week 4 against Dallas. His price is also at a high for the 2020 season this week. This is exactly the guy you don't want to chase. This article is designed to help DFS players avoid the markup and points chase in this very situation.
Other WR fades: Deandre Hopkins, Calvin Ridley, Julio Jones, Kenny Golladay, Marvin Jones, Jakobi Meyers, Travis Fulgham, Christian Kirk, Tyler Boyd, Tee Higgins, Darius Slayton, Jalen Reagor, Russell Gage, Marquez Valdez-Scantling, Damiere Byrd, Golden Tate, Bisi Johnson, Cordarrelle Patterson, Keke Coutee, Marvin Hall, Greg Ward, KhaDarel Hodge, Andy Isabella.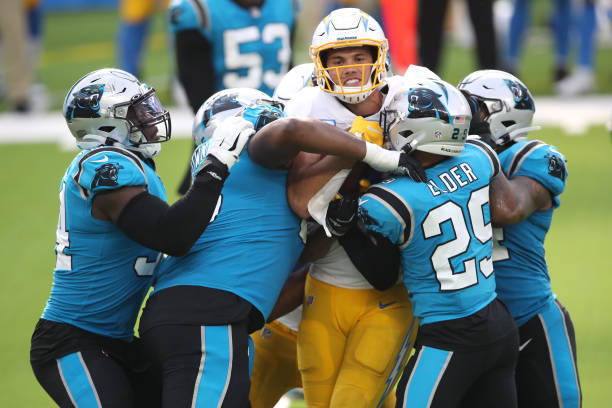 Hunter Henry $4,800: Henry has been rock solid the last four games, showing as one of the most consistent producers at the position. I expect the Patriots to stick their slot corner on Henry most of the game with coverage that dares Justin Herbert to beat them over the top. With this treatment, the Pats are top ten at limiting tight end production. I will be mostly spending down at tight end, leaving no room for a pitfall like I think Henry could be.

Dallas Goedert $4,300: For the same reasons I'm missing Hunter Henry, I am moving off Goedert for Week 13. He is a fine player that Carson Wentz has peppered with targets, but with the expected return of Zach Ertz this week, as well as facing a tough Packers coverage group, I will be fading the South Dakota State product for cheaper options this week.
Other TE Fades: Hayden Hurst, Zach Ertz, Tyler Higbee, Richard Rodgers, Will Dissly, Irv Smith Jr.*, Gerald Everett, Jacob Hollister, Jordan Akins, Dan Arnold, Darren Fells.
_________________________________________________________________
Make Like a Tree
Written by Bo McBrayer @Bo_McBigTime
11/27/2020
It happened again. I made a DraftKings Turkey Day Slate lineup with very little effort at all. I told myself it was sound and would score the most points (that's the point, right?). Then I hesitated. I was entering it into a small field tournament…what if Zeke DOES go off? What I should have done was submit it, but instead, I swapped in Ezekiel Elliott, which left only enough salary to play Jordan Akins at tight end. I already had my core guys locked in: Watson, Fuller, Gibson, McLaurin, and the Washington defense were as solid as it gets. If I had left in Schultz and Cooper, instead of forcing Zeke, I would have won that tournament. The guys in our group chat lamented on the newbie that ended up winning twice recently by "picking obvious players." That struck me differently than it did them. He picked WINNING players; they were only obvious in hindsight.
The moral of that story was my learning experience from Thanksgiving Day. Zeke was the "obvious" play and the only guy that faded him ended up winning. I was fading him for chalk until that last regrettable moment. My fandom cost me money in DFS. It probably won't be the last time. I learned that a DFS lineup architect cannot waiver from his analysis. I analyzed the slate differently for my Thunderdome Head-to-Head with Scott; I wanted Zeke instead of Gibson because I predicted more stability from him and a more reliable receiving upside. I didn't foresee three easy touchdowns for Gibson and a disastrous outing for Elliott. I got beaten handily but felt better about it because I had stuck to my gut. Losing after waffling away hours of research was much worse.
In DFS, each contest will require a unique perspective and strategy. Different player combinations will give better odds of winning, based on the type of contest entered. Back to basics for the Week 12 Main Slate; pick the "obvious" guys. Chances are, if they are obvious to you, they might not be obvious at all to your opponents. In tournaments, too few players "eat the chalk" and they often lose. I will still use Game Stacks to better my odds of capturing massive correlating performances in tournaments. Here is an example of that process in a build.
Game Stacks
QB: Daniel Jones $5,500
RB: Dalvin Cook $9,500
RB: Nick Chubb $7,100
WR: Christian Kirk $5,800
WR: Tyler Boyd $5,000
WR: Darius Slayton $4,900
TE: Evan Engram $4,500
FLEX: Wayne Gallman $5,000
DST: 49ers $2,600
Remaining Salary: $100
Having Danny Dimes at the quarterback slot for a tournament isn't just for his great matchup vs the Bengals, nor just his burgeoning rushing floor. His price allows me to build around the players I expect to explode in Week 12. I need to have Cook in my lineups because his floor is at the value and his ceiling is virtually unlimited. Nick Chubb has starved those who rostered him of touchdowns the last two games but has also been an absolute stud in every other department. Wayne Gallman has exceeded double digits for four straight weeks as a "Saquon Ultra-Lite" for the G Men. I'm covering all game script possibilities by having Jones stacked with Gallman and Engram. I could also slot in Shepard, Slayton, or Tate instead. I want to roll it back with Tyler Boyd, whose slot presence might be the sole contributor with Brandon Allen at quarterback for Cincinnati. Christian Kirk is always a great tournament play and is the type of receiver who gives Pats corner Jaycee Jackson fits. The 49ers defense is coming off a bye and could give Jared Goff surprising fits. There is still room to swap up to the Chiefs or Bills here, but the 49ers are a sneaky play for me this week.
In Cash Games, I prefer to take a safer approach. I look at players who are expected to put forth the highest, most predictable floor of volume for their salary. Since I only need to beat half the field, scoring a respectable amount with ease gives me the highest probability of ending up above the pay line. Here is an example of a build that I really love for the purpose of doubling up.
Volume Plays
QB: Justin Herbert $7,200
RB: Josh Jacobs $7,200
RB: James Robinson $6,300
WR: Calvin Ridley $7,100
WR: Devante Parker $5,900
WR: Damiere Byrd $4,100
TE: Evan Engram $4,500
FLEX: Wayne Gallman $5,000
DST: Chiefs $2,700
Remaining Salary: $0
This is the type of thinking I want to make while compiling lineups: simple. Justin Herbert is throwing the ball a TON, due to the Chargers running game struggling mightily. Even if Austin Ekeler doesn't return this week, I see a very high volume of passing again for the rookie. Jacobs and Robinson are both bell cows this season, with only Jacobs giving Devontae Booker lookS on occasion. I love how both of them have very safe floors with a good chance of paying off with touchdowns. Ridley is the healthier of he and Julio this week, so I will look for him to showcase his route-running prowess against a hapless Vegas secondary. Byrd might be swapped with Zach Pascal at the same price if someone is feeling it, but a team's second WR gets Dre Kirkpatrick when facing Arizona instead of Patrick Peterson, which lends well to being open all game. Tua did not lose his starting gig permanently; it was mostly a coaching statement by Brian Flores. The Jets do not have the personnel to cover Parker, who seems to be the only Miami receiver that Tua can find. Engram and Gallman, as mentioned above, are the best options to have in a funnel situation against the Bengals at their bargain prices. The Chiefs defense gets Tom Brady and the Bucs, who have been turnover (and pick-six) prone, even in the games they fare well in.
Once again, I am also playing at least one multiplier contest this week that falls in between a cash and tournament type play. Depending on the slate structure in a given week, we might put our "Pay Up on Studs" lineup in a 50/50 or Tournament as well. This week, we will be doing both! It's a balanced slate and I won't overthink playing the "obvious guys." This is an example build for my weekly $10 10x multiplier contest, but I will be throwing it into a 50/50 and a single-entry tournament to press my luck.
Pay Up on Studs
QB: Patrick Mahomes $8,000
RB: Dalvin Cook $9,500
RB: Nyheim Hines $4,600
WR: Tyreek Hill $7,800
WR: LaViska Shenault $3,300
WR: Gabriel Davis $3,000
TE: Darren Waller $6,000
FLEX: Kareem Hunt $5,600
DST: Broncos $2,200
Remaining Salary: $0
Don't overthink it! Play the guys who you think will score the most points this week. This is a less analytical build than it is pure gut instinct. I want Patrick Mahomes to show the Bucs that he is better than Justin Herbert (the only QB to light Tampa Bay up). Bombs away to the Cheetah, who has been a much more stable force in the offense this season. Give me Dalvin Cook against a young and undisciplined Panthers defense. Nyheim Hines back in the fray after letting the rookie JT eat last week. Big Viska back from a hamstring injury, not needing to share with DJ Chark against Cleveland. Gabriel Davis with a statement game after John Brown was ruled out. Darren Waller against the Falcons??? Kareem Hunt in his complementary role to Nick Chubb against the Jags is almost a shoo-in for 3x value. I'm not buying the Taysom Hill hype after one good outing against Atlanta. Denver should turn him over and put two guys on Michael Thomas. Maybe playing like a newbie will bring me back some beginner's luck with this name recognition edition of Paying Up on Studs.
______________________________________________________________________________
Brined, Stuffed, & Basted
Written by Bo McBrayer @Bo_McBigTime
11/26/2020
I look haggard. The Sunday after Thanksgiving is usually a golf day for me, pounding a beer per hole with my brother-in-law. He will not be driving in from Las Vegas this year, instead of recovering and quarantining after about with COVID-19. Instead, I'll turn off my alarm clock, scrape myself out of bed whenever pour some boozy eggnog and reheat some gravy made from turkey drippings before kickoff at 10 am Pacific. I go HARD on Thanksgiving. It is my absolute favorite day of the year, but the weekend that follows has me reeling from overindulgence.
I will, however, have my sights set on winning some cash on DraftKings on a forgotten Main Slate. With the postponement of the Steelers-Ravens game until Sunday, at least it won't be as constricted. Nor will there be as much of a Thanksgiving football hangover. In years past, the Sunday games would have lower turnout on DFS sites because of there being three games on the Thursday holiday. This year, I expect it to feel much more normal.
Last week was a high watermark for my rebound plays and fades. Aside from Carson Wentz, all of my rebound players were at least a 2.5x value and many were over 3x. None of the fades hit 3x and only a couple hit 2x. Our loyal readers at NimbleWNumbers DFS were again a bunch of WINNERS. We have remained steadfast and truly stubborn to the process and the results have been consistent and successful. It has been a year of remarkable growth and I extend the highest amount of gratitude to everyone who has shown Scott and I encouragement and support.
Week 12 offers some pretty clear plays and fades, but we will be focused once again on the bounce-back candidates who will be priced down and in a favorable position to rebound and capitalize on that hidden value after a bad performance. Here are two players from each skill position who are primed to bounce back in a big way after disappointing in their last game.
Matt Ryan $5,900: Matty Ice is a cool $400 less than his buzz saw matchup with the Saints last week, where he was deservedly on the fade list. Now facing the Raiders, who lack any semblance of a pass rush, this has a breakout game written all over it. Some of his upside might be capped if Julio Jones is due to missing time with his hamstring, but in any case, Ryan has been one of the most polarized, matchup-dependent quarterbacks in the NFL.
Baker Mayfield $5,300: Mayfield has dropped to this price after a pretty feeble effort so far this season, but recently it has been the weather that has prevented him from hitting any ceiling games worthy of a DFS start. I will be firing him up against Jacksonville this week, hoping for the same type of game we saw him have against the Bengals a few weeks ago before a month of inclement Lake Erie forecasts and a bye week took him out of the spotlight.
Other QB Plays: Kyler Murray, Patrick Mahomes, Josh Allen, Justin Herbert, Tom Brady, Cam Newton, Teddy Bridgewater, Philip Rivers, Kirk Cousins, Tua Tagavailoa, Derek Carr, Daniel Jones, Sam Darnold*.
James Robinson $6,300: After fading JRob last week in a brutally tough game against Pittsburgh, we are blessed to be able to run him back out there for $100 less and against the Browns! This could very well be a 30 touch performance for the undrafted rookie standout, giving me zero pause on playing him with such an immense value on the board. Robinson is an RB1 this week and should be treated as one in any format.
Nyheim Hines $4,600: I love using biases against my opponents. I played Jonathan Taylor last week and he was stellar with getting the bulk of the touches for the first time since Week 2. There were rumblings that Hines would be featured against Green Bay instead of Taylor, so his 8.3 points certainly left a sour taste in many mouths. I am back on him this week in a much different defensive matchup versus the Titans. It was only two weeks ago that we saw Hines put up 28.5 against the same team at the exact price point. It's an easy value, especially when giving Taylor a breather for this week on touches should not be unexpected.
Other RB Plays: Dalvin Cook, Alvin Kamara, Derrick Henry, Josh Jacobs, Nick Chubb, Mike Davis, Ronald Jones, Jonathan Taylor, Austin Ekeler*, Kareem Hunt, Raheem Mostert*, Todd Gurley, Gus Edwards, Wayne Gallman, Leonard Fournette, Zack Moss, James White, Frank Gore.
Christian Kirk $5,800: The Cardinals were flat last Thursday night. I don't know if Kyler Murray's shoulder is to blame, but the explosive passing game I expected did not materialize. Assuming Hopkins draws Stephon Gilmore, I will be looking at Kirk and his speed versus Jaycee Jackson at the other corner position. New England has been burned by Kirk's type, similar to Brandon Cooks just last week. At his new lower price, this could pay off huge in DFS tournaments.
Jamison Crowder $5,400: This call does not hinge as much on the return of Sam Darnold as it would seem. Joe Flacco has not looked Crowder's way very often, but that has arguably been due to game script. I have a hard time believing the Dolphins have the explosive capabilities on offense to put New York back on the air attack, pushing the ball down the field to mount a comeback. Plus, pretty much every fantasy expert has buried Crowder the last couple of weeks, so I'm keen on his ability to throw out a huge number when not another soul has him rostered.
Other WR Plays: Deandre Hopkins, Keenan Allen, Tyreek Hill, Stefon Diggs, Michael Thomas, Calvin Ridley, Adam Thielen*, AJ Brown, Julio Jones*, Cooper Kupp, Justin Jefferson, DJ Moore, Diontae Johnson, Robbie Anderson, Chase Claypool, Chris Godwin, Devante Parker, Robert Woods, Jakobi Meyers, DJ Chark, Sterling Shepard, Curtis Samuel, Michael Pittman, Tyler Boyd, Mike Williams, Nelson Agholor, Darius Slayton, Rishard Higgins, Sammy Watkins, Henry Ruggs III, Josh Reynolds, Breshad Perriman, Mecole Hardman, Zach Pascal, Damiere Byrd, Hunter Renfrow, Jakeem Grant, Denzel Mims, LaViska Shenault*.
Evan Engram $4,500: I absolutely LOVE this matchup for Engram against the Bengals. After three straight double-digit games, we saw him struggle against the Eagles. That was a surprise before the bye week, and his price did not change from Week 10. We should see a heavy dose of Engram in the short passing game and even some designed runs to exploit his athletic advantage against Cincy's weak front seven. DFS players are often already sleepy with players coming off a bye week, and even more so when his latest game before the week off was a bad one.
Hayden Hurst $3,900: The Saints have been as tough as any defense the last month of the season, and Hurst's seemingly favorable matchup went up in smoke when he was shut out last week. With Julio Jones and Calvin Ridley playing at less than 100 percent, I fully expect Hurst to fight through his own sore ankle and give DFS players an incredible value at a price of $500 less than Week 11. I also have a gut feeling he will find the end zone, which will automatically put him toward the top of this paper-thin position.
Other TE Plays: Travis Kelce, Darren Waller, Hunter Henry, Rob Gronkowski, Mike Gesicki, Noah Fant, Eric Ebron, Austin Hooper, Jordan Reed, Trey Burton, Irv Smith Jr*.
As with bounce back plays, we have to tread lightly with the breakout performers from the previous week. Yes, some of them will parlay their success into another valuable roster spot in Week 12, but some of them will be a money and ownership booby trap when they fall flat. We were dead on last week in avoiding those guys, which allowed us to find better values elsewhere on the board. Here are two players from each skill position who hit value in Week 11, but I will be fading in Week 12 from price and ownership increase.
Taysom Hill $6,200: Yes, I did play Taysom Hill a lot last week. That was for $4,800 against the Falcons defense…a complete no-brainer. The Broncos have not been world-beaters on defense, but do still rank in the top ten against opposing quarterbacks. This is not to diminish Hill's probability of putting together another fine performance, but it is less likely by default with the tape on him and a completely different pricing tier. I'll release this fish back into the river.
Jared Goff $6,000: I'm higher on Goff in dynasty leagues than most of my peers, but for DFS I'm looking at players under the microscope of one-week frames. Goff only put up 15.9 points against the 49ers in Week 6, when their entire defense was quite literally on the IR. Since then, San Francisco has gotten a bit healthier on defense and their pass coverage has returned solid results. At a $300 markup from last week, I am not confident in Goff's ability to stack big games together against consecutive tough defenses.
Other QB Fades: Lamar Jackson, Ben Roethlisberger, Ryan Tannehill, Gardner Minshew*, Nick Mullens, Drew Lock, Brandon Allen,
Clyde Edwards-Helaire $6,400: CEH was very good against the Raiders on Sunday night. The Bucs present a much fiercer challenge and at another $100 tacked on to the rookie's price. His 20.7 point performance was buoyed greatly by the two touchdowns, only his third and fourth of the season on the ground, and first rushing scores since Week 7. This range carries with it some similar runners with much more favorable floors of volume and weaker defenses, so I will not be chasing the LSU rookie like the Bucs will be.
Damien Harris $5,800: Harris is another young running back whose performance in Week 11 was inflated by a touchdown. The Texans have a putrid run defense and Harris still only managed 43 yards on 11 carries. With Cam Newton's firm grasp on the goal line rushing attempts and zero receiving upside, Harris is a no-go this week against an above-average run defense in the Cardinals.
Other RB Fades: James Conner, Alexander Mattison, Latavius Murray, Kalen Ballage, Gio Bernard*, Kenyan Drake, Chase Edmonds, Melvin Gordon III, Salvon Ahmed*, Darrell Henderson, Jerick McKinnon, Malcolm Brown, Tevin Coleman*, Phillip Lindsay, Daryl Singletary, Cam Akers.
Brandon Aiyuk $5,600: This is another brutal matchup for a promising rookie. He was $1,300 cheaper in Week 6 when the 49ers played the Rams, saving his value with a touchdown on two catches for 12 yards. With questions on whether Deebo Samuel will be activated for this game, I am leery about putting Aiyuk on an island against Jalen Ramsey. One could take a shot on Aiyuk in a tournament, but it's not the pointiest dart on the board by a long shot.
Corey Davis: $4,900: I don't trust the consistency of this Titans passing game, especially in a matchup as brutal as the Colts present. Davis is a better value this week than he was two weeks ago when these teams met, but I will not be rostering him in cash and will employ more wide receivers above and below him on the board for tournaments. It was tough to call AJ Brown a play this week, but his price actually dropped after his big game last week, so the value is definitely there.
Other WR Fades: Mike Evans, JuJu Smith-Schuster, Antonio Brown, Cole Beasley, Deebo Samuel, Jarvis Landry, Jerry Jeudy, Tim Patrick, Russell Gage, John Brown, Emmanuel Sanders, Tee Higgins, Marquise Brown, Willie Snead, Kendrick Bourne, TY Hilton, Larry Fitzgerald, Olamide Zaccheaus, DeMarcus Robinson, Keelan Cole, AJ Green, Dez Bryant, Golden Tate, KJ Hamler, Richie James, N'Keal Harry, Trequan Smith.
Mark Andrews $5,200: As great as Andrews is, I don't like the markup going into an absolutely terrible challenge versus the Steelers. They have been shutting down the tight end position all season, no matter how talented. Andrews mustered only three for 32 against Pittsburgh in Week 8. With the other spend-up options facing weaker opponents, this one is automatic.
Jonnu Smith $4,100: Strangely enough, I'm fading Smith after a $600 price drop! His line last week was 4/6/20/1, nearly hitting 3x value against the Ravens. I don't expect a repeat performance against the Colts, who are nearly as tough on tight ends as the Steelers. The hits keep coming for the Titans, who have faced quite the gauntlet of tough defenses lately.
Other TE Fades: Tyler Higbee, Jared Cook, Gerald Everett, Dawson Knox, Dan Arnold, Tyler Kroft.
Fleeting Drip
Written By Bo McBrayer @Bo_McBigTime
11/20/2020
Social media is wild. As an addict to all things fed to me through a five-inch LED screen, I do try and make an effort to stay updated to the nomenclature. Swag is the confidence you exude with your presence. Threads are the fashion you wear on your body. The whole ensemble, where someone with swag has dope threads, is known as DRIP. I've been told that Alvin Kamara has a drip, James Harden too. The GOAT Tom Brady has GQ drip (because he's an OG). The only drip I can lay claim to is when I rise from reaching under the couch for the batteries that projected themselves when I dropped the remote, dripping with sweat and gasping for oxygen.
I do carry some dad bod swag; I look great in an apron with a cheesy pun, my shirt sleeves smeared with grease and barbecue sauce. I have been called a "Trap" by my lovely wife after I made her and I a quaint little six-pound bacon mac and cheese dish. I also believe Twitter thinks I'm pretty cool. You guys out there in the world, reading my musings and whatnot, fill my self-esteem tank to the brim on the regular. Twitter doesn't body shame like Instagram, but that might change with the introduction of "Fleets," which are a glitchy, slow version of stories from other social media meeting places. I aged twenty years when Twitter updated. Suddenly, I was a curmudgeon who hated the whole idea. I vowed to not Fleet or read Fleets or even think about Fleets. Bah humbug! As it turns out, Fleets are needed for Twitter to take the next step in their master plan to shrink our attention spans to outright zero. I'm here for it. It's a great way for my followers to click on the links to these articles and inject it right into their veins. Twitter was too much production and not enough consumption, and this balances it out.

The Week 11 Main Slate on DraftKings offers plenty of "drip opportunity." Christmas is fast approaching, which means my mother-in-law is about to restock me on socks and pajama pants. I can't wait to tell her, "No thanks, Pam. I just won a bunch of money on fairytale football and can get dress socks with my face on them." I could also spring for a new round of black golf polo shirts for work and a nice, sturdy pair of slip-on Skechers with the memory foam inserts. I truly believe these lineup builds have been architected with the utmost scrutiny and expertise that I can provide. They are unique, outlandish, and very Bo-licious (cringe). They might not be on anyone else's train of thought, which is exactly what I'm hoping for.
PLAYS for TOURNAMENTS/GPPs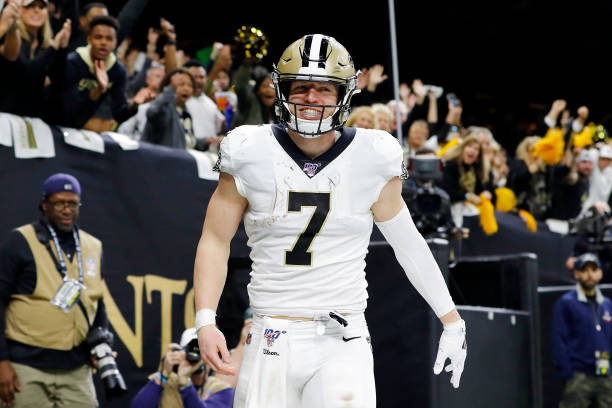 I can't remember which DFS "expert" I first saw refer to a DFS player as a "lineup architect," but it's indelibly stuck in my memory now (I think it was Alex Baker). We architect these lock combinations to suit our wits and budgetary constraints. Below is an example lineup for a tournament with a large field, also known as a GPP, where my strategy is to utilize Game Stacks to maximize upside, correlation, and uniqueness. I want to write a narrative with this build that makes sense in the perfect world needed to bust the slate and cash in a big haul.

Game Stacks
QB: Taysom Hill $4,800
RB: Alvin Kamara $9,200
RB: Miles Sanders $6,900
WR: Julio Jones $7,500
WR: Justin Jefferson $6,000
WR: Curtis Samuel $4,700
TE: Austin Hooper $3,900
FLEX: Michael Gallup $3,700
DST: Saints $3,200
Remaining Salary: $100
With how many variable options available to DFS players this week, I am throwing caution to the wind when it comes to ownership percentage. Much like three weeks ago, there aren't any games that will be overly chalky. With news that Taysom Hill will be the starter for the Saints at quarterback instead of Jameis Winston, Hill will be very chalky. I would have played him here regardless because I really want to stack him with Kamara and the red-hot Saints defense against the Falcons. I really see a ground and pound attack of ball control where Hill and Kamara work in tandem to run all over the hapless Atlanta defense. I am also running it back with Julio Jones, who despite drawing Marshon Lattimore, has had great success against him and the Saints his whole career. Jefferson is another expectedly chalky option, but his upside and value are tremendous going against the Dallas defense. Curtis Samuel is almost like playing a cheap running back with McCaffrey out, Davis struggling, and Teddy B hobbled. He has tremendous breakout potential this week against the Lions. Hooper faces a Philly defense that is dead last against the tight end position (let's hope for better Cleveland weather!). Gallup is insanely cheap this week in the Flex and was targeted often by Andy Dalton before his injury. There weren't too many pivots with 200+ points possible, so I am excited to see this one explode.
PLAYS for CASH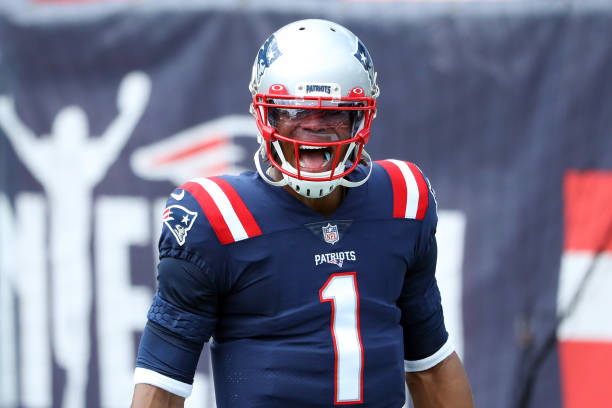 This next build is especially for cash games like 50/50s and Double-Ups, where the way to win is to score more than about half of the competition. Stacks happen, but we don't shoot for them, instead of looking to fill our build with players with the highest probability of hitting value. I am specifically looking for a player at each spot who will have a lot of volume, as in passing attempts, rushing attempts, and targets in the passing game. I ideally want every player in a Cash lineup to score 10-20 points. More is welcome, but not usually necessary.

Volume Plays
QB: Cam Newton $6,200
RB: Ezekiel Elliott $6,500
RB: Miles Sanders $6,900
WR: Adam Thielen $6,300
WR: Diontae Johnson $5,900
WR: Curtis Samuel $4,700
TE: Hayden Hurst $4,400
FLEX: Tyler Boyd $5,600
DST: Dolphins $3,400
Remaining Salary $100

Newton is a big play this week, especially for his rushing floor. The Texans give up a ton of rushing yards, especially from poor tackling against power runners. With the way New England is running the ball lately, Cam's probability of scoring 20+ points is very high, especially if we see the Texans turn this into a shootout. Zeke is at his lowest price ever to my recollection and has fresh legs coming off the bye against an average run defense of the Vikings. Sanders is one of my core players that will find himself in almost every build this week. Thielen is more likely to return value than Jefferson but is less likely to go stratospheric, so I'll use him a lot in cash. The same goes for Diontae, who has been a target monster in a very pass-heavy Steelers attack. Samuel is another core player, because of his rushing floor, a niche in the route tree, and price. Hurst is quietly a top-five tight end this year (as I predicted), but has done it through consistent volume and not big swings in points week to week. Boyd will man the slot against Washington, where their defense has been much softer compared to the X and Z outside receivers like Green and Higgins. The Dolphins face either a banged up and turnover-prone Drew Lock or a turnover-prone Brett Rypien, plus there aren't more than two defenses hotter than Miami right now. The target point total to cash is 140-160 on an average week, but last week was a ridiculously low 112. The week before that was 170. I don't expect to see pay lines that low or high for the rest of the season.
PLAYS for MULTIPLIERS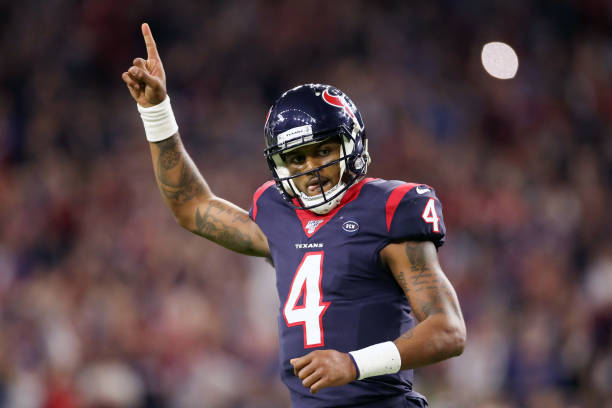 Last but not least, I like to put ten bucks into a multiplier game, where the top 10% get 10x the entry for a nice Benjamin. Some weeks, I get there with a stable cash-type lineup with some upside, but other times, you have to take some shots with riskier stacks. In any case, you need a good safe amount of upside provided by the "Studs." The expensive guys that are tough to build around provide the highest likelihood of a 30 point "Flame." Then you fill in with lower-priced guys with breakout potential around them. The importance of stacks is slate-dependent; and Week 11 is a stacking type of week. Here is an example build for a multiplier contest, where we "Pay Up on Studs."

Pay Up on Studs
QB: Deshaun Watson $6,500
RB: Alvin Kamara $9,200
RB: Derrick Henry $8,000
WR: Will Fuller $6,200
WR: Brandon Cooks $5,200
WR: Michael Gallup $3,700
TE: Harrison Bryant $2,500
FLEX: Damien Harris $5,700
DST: Washington $2,900
Remaining Salary $100

This is one of my favorite builds and I will find itself in a GPP entry as well! The more expensive options at QB either were in brutal matchups or matchups so easy that their passing upside was capped. Instead, I decided to Game Stack the Texans with Watson and his speedy outside targets Fuller and Cooks. The Patriots have been burned deep this year by speed on the outside. I also see this as a possible shootout game. Running it back with power runner Damien Harris also put a twinkle in my eye because I had just seen him gash the Ravens for over 120 yards. The Ravens face the Titans this week and Derrick Henry. Another easy spend up was on Kamara, whose floor is rivaled only by his ceiling. Gallup is simply a great value and always carries a high ceiling as a vertical threat. Harrison Bryant is the Costello to Austin Hooper's Abbott in Kevin Stefansky's 12-personnel scheme against the Eagles' 32nd ranked defense against the tight end position. Washington's defense is tough up front and on the outside, which implies decent sack upside against the Bengal's weak pass protection and rookie Joe Burrow.t
Gaining Swiftly
Written By Bo McBrayer @Bo_McBigTime
11/19/2020
A lot of pride and stubbornness must be necessary to be an NFL head coach. It's all about who you know and putting your personal stamp on a team once you get that opportunity. As most fantasy players and football fans know all too well, an NFL coach is definitely a microcosm of every profession. There are excellent, consistent performers who are recognized for their performance, and there are guys who you wonder immediately how he happened to stumble into the job because they are completely clueless. In between those two extremes are head coaches who fall from grace or rise to new heights. It's a tough job; you almost need to be bullheaded to get that far.
We saw a much-maligned head coach make a great decision in Week 10. Matt Patricia, who has coached his Lions out of many early leads this season, finally announced stud rookie running back D'Andre Swift as the starter. "Starting" at running back doesn't necessarily mean anything, but Swift was the MAN. Everyone who was clamoring for him to have that workload was overjoyed at the unmistakable result of giving talented players the damned ball.

Fantasy studs come out of nowhere sometimes. The player that wins you a GPP might not be a household name. The guy who throws out a big donut might be a guy with a big contract. The beauty of DFS is its temporary nature. We don't buy the players, we only rent them. I picture myself walking into the locker room, sharing a secret handshake with Tom Brady, tucking a $20 bill into the breast pocket of his blazer, and telling him to, "Go get 'em, champ!" That tiny fraction of extra motivation for the best quarterback of all time to rebound off a bad game and win hundreds of dollars for me is the type of daydreaming I can lose myself in. Old Tom and his buddy Gronk did win me a good amount of coin, cashing in on their value from the previous week's abysmal performance. The same could be said about fading Drew Brees against the 49ers. The game wasn't close, but Brees wasn't sharp and ended up leaving the game in pieces. These are the moves that make us money. Don't fret last week's duds if the value and opportunity remain, and don't chase last week's heroes if their popularity and matchup don't align with an inflated price.

The Week 11 slate is ripe with diversity. The scoring was incredibly depressed last week, so we have a ton of players with rebound potential. Some of the top scorers from Week 10 are also priced way above a comfortable rate for their expected output this week. I may be overstating it a bit, but reading this article might be more valuable this week than any previous week.
WEEK 11 PLAYS
Here are this week's plays. I picked out two players from each skill position who did not perform well in Week 10. Subsequently, their pricing and ownership are more friendly to a DFS lineup architect looking for an edge.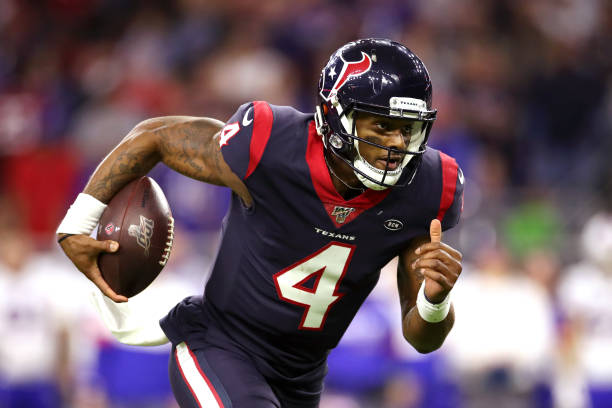 Deshaun Watson $6,500: It's incredible that Deshaun Watson is quietly having a massive season without Deandre Hopkins and is priced down $400 after playing last week in a crazy Cleveland storm. This week, he faces a Patriots secondary that has recently faced some pretty pathetic passing attacks. The teams with good weapons down the field (ahem, Fuller and Cooks) have shredded the Pats secondary, with or without Stephon Gilmore. I expect Watson to put up a huge game with multiple touchdowns and little resistance to reaching the 300-yard bonus.

Carson Wentz $5,700: The only hindrance to Wentz rebounding in a big way against the Browns this week will be the weather in Northeast Ohio. The last two games there have turned off the downfield passing game completely and mucked games into easy under bets. If Cleveland turns out to be less of a dreary place this week, I expect the Eagles' offense, namely the passing game, to far surpass what they accomplished at home last week against an underrated Giants defense. Wentz has looked nothing in between amazing and pathetic all season, so he's a perfectly stackable value quarterback for a GPP.

Other QB plays: Lamar Jackson, Aaron Rodgers, Justin Herbert, Ben Roethlisberger, Cam Newton, Kirk Cousins, Matthew Stafford, Jameis Winston, Tua Tagavailoa, Joe Burrow, Alex Smith, Andy Dalton.
RUNNING BACK PLAYS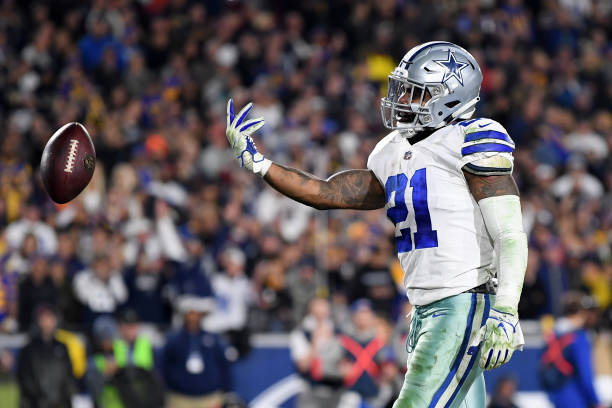 Ezekiel Elliott $6,500: Hell hath no fury like Zeke coming off a bye week with fresh legs and not ramming into the Steelers front seven. I noticed the Vikings giving up pretty decent chunks on the ground to Cordarrelle Patterson and a wafer-thin Bears offensive line, so with Andy Dalton expected back at quarterback, Zeke should get a slightly less loaded box than he did with DiNucci and Gilbert under center. His price is very unfamiliar for a player of his ilk, so I will fire off a very high percentage of lineups to capitalize.

Jonathan Taylor $5,800: Has JT disappointed those who expected him to step into the league as an RB1? Yes. Has he burned me every time I put him in this category? Yes. Do I know if he will finally get enough work to showcase his talent and silence all the doubters? No. Taylor is facing a very bad run defense in Green Bay and was recently highlighted as the "starter" for the Colts. It is very possible that Frank Reich saw what Matt Patricia had in Detroit and became insanely jealous. Why would it take TEN weeks to give JT and Hines a 70-30 split and relegate Jordan Wilkins to janitorial work? I haven't the foggiest, but this price is ripe for a massive victory lap if I'm finally right.

Other RB plays: Alvin Kamara, Dalvin Cook, Derrick Henry, Aaron Jones, Nick Chubb, Miles Sanders, Kareem Hunt, James Conner, Deandre Swift, Latavius Murray, Antonio Gibson, Damien Harris, Kalen Ballage, Nyheim Hines, JD McKissic, Rex Burkhead, Salvon Ahmed.
WIDE RECEIVER PLAYS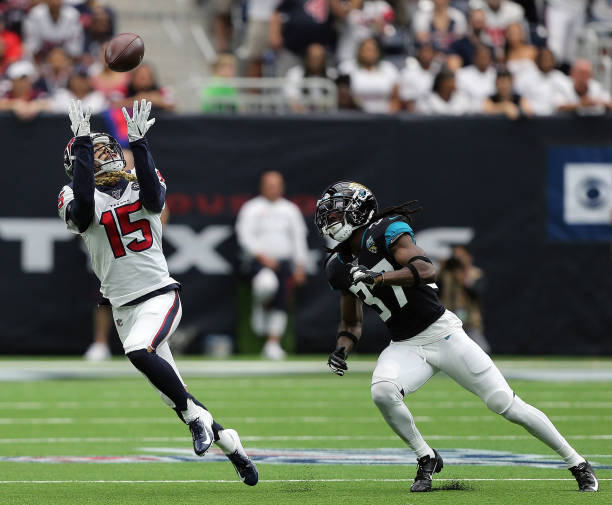 Will Fuller $6,200: This is Fuller's lowest price since Week 4. I just love his upside against a game but athletically-challenged Patriots secondary. His smash last week at a higher price was extinguished in the tempest. A healthy Will Fuller is one of the most exciting players in the NFL and will make plenty of DFS players rain down the Benjamins.

Tyler Boyd $5,600: Tee Higgins is pretty good. Tyler Boyd is also extremely good. He took on some pretty formidable coverage last week in Pittsburgh, making way for the rookie to exploit man-to-man coverage down the field. This week, we get another pretty tough passing defense in Washington, but it is a more vulnerable coverage to the slot, where Boyd lines up the majority of the time. It's pretty difficult to exploit the outside of Washington's defense, but they have been carved up by slot receivers and tight ends. Give me a ton of Boyd shares this week at a ridiculous price for his caliber.

Other WR plays: Davante Adams, Julio Jones, Keenan Allen, Michael Thomas, Calvin Ridley, Terry McLaurin, JuJu Smith-Schuster, Adam Thielen, Chase Claypool, Robbie Anderson, Justin Jefferson, Diontae Johnson, Kenny Golladay, DJ Moore, Marvin Jones, Amari Cooper, Jerry Jeudy, Brandon Cooks, Mike Williams, CeeDee Lamb, Emmanuel Sanders, Jakobi Meyers, Tim Patrick, Curtis Samuel, Jalen Reagor, Greg Ward, KJ Hamler, LaViska Shenault, Olamide Zaccheaus**, Jakeem Grant, Jalen Guyton, Denzel Mims, Cam Sims, Marquez Callaway***.
**If Ridley is OUT
***If T. Smith is OUT
TIGHT END PLAYS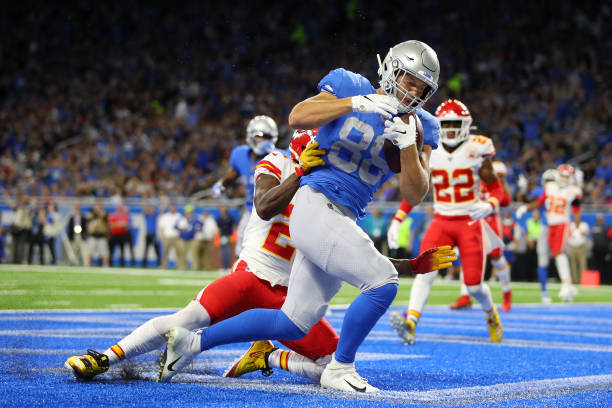 TJ Hockenson $4,200: This was a $900 drop from last week. Washington was tough on Hock, who was hobbling around with a bad toe. Washington also lost track of Deandre Swift all game, which flipped the game script to exploiting that instead of their vulnerability to the middle passing game. Carolina is in the bottom half of the league versus the tight end, and Hockenson is still not at 100 percent health, but the slate once again is paper-thin at tight end, so I will attack any value I can.

Dallas Goedert $3,800: Goedert is a returning name to this column, returning to form last week, but not quite to the tune I was hoping for. His six targets were promising against New York, so I am envisioning an even greater value this week at an even lower price and a better matchup against the Browns. We might actually be able to count on a touchdown from Goedert this week, which is the only way we can call a tight end on the main slate successful lately.

Other TE plays: Mark Andrews, Jonnu Smith, Hunter Henry, Hayden Hurst, Eric Ebron, Austin Hooper, Dalton Schultz, Irv Smith Jr, Logan Thomas, Kyle Rudolph*
*If Irv Smith Jr is OUT
WEEK 11 FADES
Here are this week's fades. I will highlight two players from each skill position who I will be fading after they were big performers in Week 10. We fade these guys to avoid their waning value from higher ownership and salary, especially if they are unlikely to repeat or exceed that performance due to this week's matchup.
QUARTERBACK FADES

Matt Ryan $6,300: Matty Ice is coming off proving me wrong against the Broncos, where he kept up in a nice shootout with Drew Lock to the tune of 23.4 points in Week 9. Fresh off the bye, the Falcons face a white-hot Saints defense. Calvin Ridley's mid-foot sprain has kept his questionable tag firmly applied. His price is not the issue here, but his inconsistency and the way New Orleans is getting after it on defense is a big problem. There are plenty of places to find a better quarterback matchup on the main slate.
Joe Flacco $5,000: I hope some of you were fortunate enough to play Flacco in the showdown slate of Week 9 against the Patriots. Until the bitter end, where it appeared that the front office of the Jets buzzed down to the sideline and reminded Adam Gase of his directive, Joe Flacco looked elite against New England. Even down at $5k, I don't carry much confidence at all in Joe repeating his value against the Chargers. 15 points sure sound like a lot of points against a pretty talented but underperforming secondary.
Other QB fades: Teddy Bridgewater, Ryan Tannehill, Philip Rivers, Baker Mayfield, Drew Lock, Jake Luton.
RUNNING BACK FADES
Mike Davis $6,800: What a dud. Last week, DFS players flocked like newbs to the incredibly enticing $4,000 price tag on Davis in a gorgeous matchup. Instead of a 15-plus point value smash, we saw the fourth consecutive sub-nine point performance. Even if the $4,000 tag was a mistake last week, now that McCaffrey is missing another game with a shoulder injury, we can't trust Davis to give us 20 points. The Lions are the worst team in the NFL at defending the running back position. I'm still not biting this week.

James Robinson $6,400: No, JRob didn't return 3x value last week against Green Bay, but he did rack up 109 yards on the ground and had two touchdowns reversed on holding penalties. It was very nearly a mega-smash, even at his $7,000 salary in Week 10. This week, his price is more reasonable, but I don't expect him to have any room at all against the Steelers. I would rather play a higher-priced guy with a better matchup, then pair him with a budget option with upside than wedge in Robinson in a brutally tough spot.

Other RB fades: Joe Mixon*, Alexander Mattison, Todd Gurley, Jamaal Williams, Boston Scott, Tony Pollard, Giovanni Bernard, Duke Johnson, JK Dobbins, Melvin Gordon III, Mark Ingram II, Gus Edwards, Phillip Lindsay, LaMycal Perine.
WIDE RECEIVER FADES
Tee Higgins $5,900: For the same reason I'm playing Boyd, I am fading Tee Higgins. Yes, he is very talented and red hot. Yes, the Washington defense is also very good at getting after the quarterback and limiting the production of outside receivers. As his price creeps steadily upward, we can expect the window of value to close with it. Higgins is due for a regression game and I believe this will be it.

Marquez Valdez-Scantling $4,800: What an easy fade on this one. First of all, MVS is one of the all-time most inconsistent players in the NFL. Second, he goes from facing a Jacksonville secondary that lost him all game to an Indy secondary that eats speed receivers for lunch. Third, Allen Lazard will be active and has pushed MVS into obscurity since he was activated from the practice squad last season. I wouldn't even play MVS this week if he was a thousand cheaper. At $4.8k, I'll be Ray Charles to his bulls***.

Other WR fades: AJ Brown, Jamison Crowder, Marquise Brown, Devante Parker, DJ Chark, Travis Fulgham, Jarvis Landry, Corey Davis, Allen Lazard, Rashard Higgins, Michael Pittman, Willie Snead, Zach Pascal, TY Hilton, Russell Gage, Keelan Cole, Alshon Jeffery, Michael Gallup, AJ Green.
TIGHT END FADES
Noah Fant $4,500: I don't trust Drew Lock. Fant is so good, but so is Jeudy, Patrick, and Hamler. We should not expect Lock to play better hurt than he did last week, especially against an upstart Miami defense. Fant should stand to be a security blanket for Lock or Rypien, but the Dolphins have played very disciplined football and are in the top ten against the tight end position. This price is simply too high.

Jared Cook $4,100: Cook is another tight end who is priced way too high for his expected output. Jameis Winston has never been known to target the position; he killed OJ Howard's value last season. If Brees was in fewer fragments, I would play Cook against a terrible Falcons secondary, but with Winston likely to push the ball to the wide receivers and Kamara, I will look elsewhere.
Other TE fades: Mike Gesicki, Richard Rodgers, Robert Tonyan, Trey Burton, Darren Fells
Autumnal Blush
Written By Bo McBrayer @Bo_McBigTime
11/13/2020
It seems like Daylight Savings time hits me harder every year. I hate the time change; it hampers my productivity by throwing my Circadian rhythm out of whack. I get up at the first light instead of with my iPhone alarm and believe me, those 26 minutes matter a lot. I also have an unquenchable mammalian urge to go to bed at 6:15 because it's dark and cold, a lot like 11:30. Fall is still my favorite season; I love wearing hoodies and boots and waiting in line for my six dollar pumpkin spice latte like any other basic white guy. Sports of all types merge on TV and brisk zephyrs stir up the most wonderful hues of fallen leaves. If my cheeks are rosy and I'm taking in a game of pigskin in front of a fireplace, the only elevating factor in my happiness is raking in the green leaves on DraftKings.

Apart from the Week 2 windfall, Week 9 was the most profitable for NimbleWNumbers and I. The stacks were slappin' and the bargains were like buying Amazon stock when they only sold books. I might have to escape to the mountains again this weekend to press my luck and take away my ability to self-sabotage from my usual mad scientist tinkering up until the moment of lock. The first snow of the season here in Northern California was a metaphor for the flurry of points that cascaded upon my builds last week, and even though I'm not superstitious, I'm a little 'stitious.

Last week's builds were all winners, with the GPP takedown running at about 5:1 ROI. We doubled up in cash and also hit a couple 10x multipliers. If you were with me, you're playing with house money for a while longer, and we can bankroll ourselves into some more profitable contests. A little-known tip for DFS players is the importance of entering the right contests, especially tournaments. Single-entry tournaments are the fairest, where a player isn't competing with algorithms that spit out 150 unique variations based on that week's value model. This, in turn, gives the casual player a higher likelihood of cashing on a great build, because the min-cash pay line and winning score is almost assuredly lower than in a GPP like the Milly Maker. Another way to increase the odds of winning big is to play in tournaments with higher entry fees. If you have the bankroll, the winning score and pay line of a $100+ per entry tournament is often MUCH lower than the smaller ones. Those are often single-entry or smaller field games also, so the risk is weighted more on the cost of doing business than the bulk of the competition. Now that I am not needing to deposit money into my account on a payday, I will be targeting some higher-priced tournaments to take a stab at a huge win.
What will not change based on bankroll will be the lineup build strategies that we have employed successfully all season. My GPP builds will employ at least one game stack and likely sprinkle in elements of other game stacks. This will allow me to capture breakout performances and correlate them with complementary pieces. It also has a natural ability to make a roster build unique, which is somewhat important in constructing a big winner. Here is an example of a build for a tournament for Week 10.

Game Stacks
QB: Alex Smith $5,200
RB: Aaron Jones $7,100
RB: JD McKissic $4,900
WR: Davante Adams $9,000
WR: Terry McLaurin $6,800
WR: Chris Conley $3,000
TE: TJ Hockenson $5,100
FLEX: Chase Claypool $5,800
DST: Saints $3,000
Remaining Salary: $100

For some odd reason, I have this gut feeling that the Washington/Detroit game will have some big value PPR performances. With Washington, the focus of the passing game is very narrow, which gives me no pause at all attacking the Lions defense with PPR monster McKissic and alpha stud McLaurin, running it back with Hockenson because the Washington defense has been more vulnerable in the middle than on the outside. Another option would be Gibson over McKissic or Swift instead of Hockenson, but I would make sure I'm not running opposing running backs in the same build. I must have at least one of the Green Bay studs this week against the Jags, but here I get the double-dip on the points explosion I expect from the Packers and a darn good value wide receiver running it back with Conley. Claypool is always a good upside play, but I have also started subscribing to the late game flex option so I can use the late swap feature to pivot to another player if needed. If the Saints defense can confuse Tom Brady into some turnovers, I think it's a good bet for them to give Nick Mullens the same sort of fits.
Cash games are my preferred vehicle to play DFS, mostly due to the increased likelihood of winning. Who doesn't love to win? Any way to tip the odds of victory in your favor within the rules should be implemented. Whether it's a head-to-head with your second cousin or a giant 50/50 double up, you aren't going to do worse than have a coin flip chance of cashing. If you build your cash lineups effectively, however, you can set up a good-sized edge on your competition that can further increase your odds of winning. For the cash lineups, I like to employ a lineup with a steady floor of volume at every position. Stacks can happen, but they must not be forced. This is an example build using the Volume Plays strategy.
Volume Plays
QB: Jared Goff $6,500
RB: Aaron Jones $7,100
RB: JD McKissic $4,900
WR: Keenan Allen $7,100
WR: Robert Woods $6,600
WR: Brandon Cooks $5,600
TE: Darren Waller $5,900
FLEX: Mike Davis $4,000
DST: Rams $2,200
Remaining Salary: $100

There are many ways to attack cash lineups this week, but there are also some values that are completely obvious. Game script in the Rams/Seahawks game should favor a lot of passing from Goff and his wide receivers will not see a better green light matchup than this one at home. I prefer Woods over Kupp because of his rushing floor and more static role in the system, but I will have shares of both this week. Aaron Jones against the Jags is a great value, even up over $7k. Keenan Allen is the apple of Herbie's eye and should be a cash game mainstay. Cooks and McKissic have been two of the most consistent PPR players the last month and still carry great bargains in their price. Waller is the most consistent passing option for Las Vegas, who will need to keep pace with Denver in a divisional slugfest. Mike Davis, with Christian McCaffrey scratched with a shoulder sprain, is the absolute best value on the board, but his ownership will keep me away from him in tournaments, especially with his ceiling capped against a tough Tampa Bay defense. The Rams defense faces a brutal matchup, but in this pricing tier, I see their sack upside as an easy value builder and Russ has not been immune to throwing interceptions without Chris Carson in the mix.
Multiplier games are so much fun. I usually play the $10 10x multiplier, where the top 10 out of 113 entries wins $100. It's low risk, high reward, and a nice happy medium between cash and GPP. I play them similarly to a single-entry, small field tournament. I have to shoot for "stable upside." Depending on the slate, the "Pay Up on Studs" strategy might also apply to GPP, as it did last week. This week, we are looking at better values in the mid-range pricing for GPP, so this strategy will not necessarily be employed for anything but my beloved multipliers. Here is an example build that spends up on key players and fills in the cracks with value plays like peanut butter.

Pay Up on Studs
QB: Kyler Murray $8,000
RB: Aaron Jones $7,100
RB: Antonio Gibson $5,600
WR: Deandre Hopkins $7,700
WR: Brandon Cooks $5,600
WR: Jalen Reagor $4,200
TE: TJ Hockenson $5,100
FLEX: Josh Reynolds $3,500
DST: Washington FT $3,200
Remaining Salary: $0

This one is full of no-brainers. Kyler Murray was my preseason MVP prediction and has not disappointed in the slightest for fantasy players. Pairing him with Nuk is a little risky going against Tre White, but if there is a wide receiver impervious to tight coverage, it's Hopkins. I love Gibson this week gouging the Lions and pairing him with the WFT DST for sack and interception potential with Stafford once again going without Kenny Golladay. Reagor is still my favorite rookie wide receiver other than CeeDee Lamb and has megastar potential every week. Hockenson has a bum toe but should see a good chunk of targets regardless, as long as he is active. Reynolds is another great value going against the abysmal Seattle secondary. This hodgepodge build is the type of cannonball splash with stability that I am excited to roll out on Sunday and win me a Benjamin.
Snow on the Evergreens
Written By Bo McBrayer @Bo_McBigTime
11/12/2020
My process is a frenetic one. It is a gamma-ray of focused energy, combined with an artistic smudge on the plate like a sauce at a five-star restaurant. Its imperfection is its true beauty, but it can be corrupted and oxidized by the enemy: time. Last weekend, the Mrs. and I were setting off for my family's cabin in the mountains to celebrate the nine-year anniversary of our memorable Las Vegas destination wedding. The truck was loaded down with booze and blankets, for we were in line to encounter the season's first dusting of alpine snow. If I was going to survive the weekend, I would need to write my article with my lineup builds and set all of those rosters before entering the darkness of no LTE cell service. The wife was very understanding of the idiosyncratic pacing I did on Friday morning while I completed my tasks (she later had to roll her eyes back from the back of her head). Usually, I write from the comfort of my office at work as I am today, so she doesn't see this side of me often. I thought it would stress me out to not have access to my lineups, but instead, I felt new liberty of floating in the ether and relinquishing myself of the self-sabotage that comes with meddling up to the moment of kickoff lock.

I did not return to the grid until 2:00 PM Pacific Time on Sunday. The late games were already on and I was in a Christmas morning-like suspense before opening the DraftKings app. It would not stand, but I was looking at nearly a thousand bucks in current winnings, mostly from a single-entry tournament that I had loaded in the vaunted "Game Stacks" lineup from last week. As you might recall, that build featured Drew Lock, Jerry Jeudy, Christian McCaffrey, AND Dalvin Cook. There were only two minor disappointments in that build; Albert O leaving with an ACL tear and Tyler Lockett not putting up decent numbers in that shootout in Buffalo. The only pivot I was considering for Lockett in the flex would have been Will Fuller, but I was definitely happy with the $300 I ended up with on a $12 entry. The rest of my builds also did well, doubling up on my 170 points in a 50/50 and winning both of my Thursday-Monday slate leagues with 189 points. Turns out, I am the worst enemy of my process. I might have very well meddled myself out of these incredibly successful lineups if I had access to them over the weekend.

Now that I'll be playing on house money the next few weeks (and hopefully longer), we have to glean new details from the same process of fading flashy players and playing rebound candidates who are in line to squeeze the most value out of their Week 10 price and ownership. Here are two from each skill position who are in line to bounce back this week, plus any other guys I'll be plugging into my DFS builds.
PLAYS
Jared Goff: What should be obvious is that we are not above targeting particular defenses on a weekly basis. Seattle's pass defense has been atrocious all season and we made some serious green on exploiting them with Josh Allen and Stefon Diggs last week. This week, there is another opportunity to do so with Goff and the Rams diverse passing attack. This game will definitely be stackable and Goff's floor at $6,500 is palpable.

Tom Brady: I'm here to tell you how fluky the blowout was on Sunday night. Brady looked horrendous and the Bucs were dead on arrival. The takeaway for me is Brady's price dropping $900! Carolina has been average at best on defense and the GOAT rarely has consecutive duds. Fire away on the old man this week with this incredible value.
Other QB Plays: Kyler Murray, Aaron Rodgers, Russell Wilson, Josh Allen, Deshaun Watson, Justin Herbert, Ben Roethlisberger, Baker Mayfield, Tua Tagavailoa, Drew Lock, Derek Carr, Nick Mullens, Alex Smith
Chase Edmonds: This price is much more like it! I wasn't too high on Edmonds last week for the value and didn't have any lineups with him in it. This week, many will be fading Edmonds after his ho-hum game in Week 9 and the news of massively overrated Kenyan Drake returning to practice. This is still a plus matchup for Edmonds and he is discounted $500 off last week.

Leonard Fournette: Uncle Lenny was in a long line of victims of the worst game script possible on Sunday night for Tampa Bay, but managed to squeak 10 points out of his role in the passing game. His highness, Bruce Arians might maintain that RoJo is still the "starter," but Fournette is consistently getting more touches and carries more value in a PPR format that does Jones. Against Carolina, I am pleased to see Lenny well under $6k and easy to plug into any type of contest with a very high floor and probability to hit the 3x value target.

Other RB plays: Alvin Kamara, Aaron Jones, James Conner, Nick Chubb, Kareem Hunt, James Robinson, Miles Sanders, Chris Carson, Joe Mixon, Antonio Gibson, Melvin Gordon, Deandre Swift, DeeJay Dallas, Duke Johnson, JD McKissic, Jamaal Williams, Mike Davis, Salvon Ahmed
Tyler Lockett: Let's try this again. Lockett surprisingly did not shine in the scoring melee against the Bills on Sunday, which I blame partly on Russell Wilson's struggles with the Buffalo pass rush. He found Metcalf for a touchdown, but the Hawks were not quite their explosive selves. At another $300 discount, I'm plugging Lockett in against the Rams, hoping for the Ramsey blanket to cover DK Metcalf like the Tre White one did last week. The shorter crossers should be the focus in practice this week, as LA provides a mean rush of their own. Like Brady, Wilson rarely looks frazzled in consecutive games.

DJ Moore: Very simple here, Moore is too stinkin' good to be $5,100. Tampa Bay is a good overall defense but was exposed by the Saints last week by an offense that resembles what Carolina likes to do. DJM is the Michael Thomas of this offense, with some precise route running leaving him open all season, only to be ignored by Teddy Bridgewater, who should see on tape that he needs to turn and look left more than three times per game. DJM is in the AJ Brown tier after the catch, which, combined with McCaffrey's absence this week, should open the door for the most glorious of rebounds.

Other WR plays: Davante Adams, Deandre Hopkins, DK Metcalf, Stefon Diggs, Michael Thomas, Keenan Allen, Cooper Kupp, Terry McLaurin, Will Fuller, Robert Woods, Travis Fulgham, Tyler Boyd, Robby Anderson, Chris Godwin, AJ Brown, Chase Claypool, Brandon Aiyuk, Christian Kirk, Jerry Jeudy, Brandon Cooks, Tee Higgins, Deebo Samuel, Mike Williams, Diontae Johnson, Nelson Agholor, Tim Patrick, Curtis Samuel, Jalen Reagor, Rashard Higgins, Henry Ruggs III, Hunter Renfrow, Allen Lazard, Randall Cobb, KJ Hamler, Greg Ward, Josh Reynolds, David Moore, Gabriel Davis, Stephen Sims, Cam Sims, Chris Conley
Rob Gronkowski: Another Buc on the rebound this week, benefitting from an after-dud discount. Gronk saw six targets on Sunday night, only hauling in one reception for two yards. At only $4,700, we can expect a high touchdown probability here against Carolina and the six target floor. I love this spot for GPP, where Tampa Bay reenters the conversation with a statement division win.

Dallas Goedert: One more week healthier, and down at a paltry $4,200, we can expect really low ownership on Goedert against the Giants. New York is pretty strong in the middle of the field, but this offense operates best when Carson Wentz can pepper the tight end position and not hold the ball into oblivion. Another pretty obvious smash that might get overlooked by the average DFS player.

Other TE plays: Darren Waller, TJ Hockenson, Noah Fant, Evan Engram, Eric Ebron, Mike Gesicki, Austin Hooper, Robert Tonyan, Jordan Reed, Darren Fells, Harrison Bryant, Jordan Akins, Jacob Hollister
FADES
The fades from last week were again very successful to help avoid too many duds in our DFS builds. We highlight the successful players from the week before who are both unlikely to repeat that performance and will carry with them higher prices and ownership into this week. Here are two of those fades at each skill position, along with any other players I will be avoiding this week due to price and/or matchup.
Drew Brees: That was a stellar performance by the league's best system quarterback. Michael Thomas' return to action showed up more on the field than in the box score, but it was obvious that the Bucs had trouble covering the Saints in space. This week, I am fading Brees because the 49ers have looked very stout against the short passing game. Brees is known for short-range lethality, but not the deep ball that Aaron Rodgers assaulted the 49ers last week. Brees has also not been a consistent smash in DFS, so we can easily predict that a tough matchup is unlikely to be another ceiling performance.

Jake Luton: Last week's performance should not have surprised me, but it did. I saw Luton play a lot for Oregon State, and other than his NFL-grade arm strength, I saw a lot of holes in his game. Houston did not expose a single one of those. His lack of pocket presence shows up on tape, so I will not be looking for Luton to put up another zinger against a tough Green Bay pass rush and secondary. With Jaire Alexander likely to have DJ Chark duty all game, Luton will have to dig deep to move the ball with his other receivers. Plus, his utility knife Laviska Shenault is questionable with a hamstring injury. Luton might be in play for Jacksonville through the end of the season, but for this week I'll look elsewhere for quarterback value.
Other QB fades: Teddy Bridgewater, Carson Wentz, Matthew Stafford, Joe Burrow, Daniel Jones
Darrell Henderson: Make that any Rams running back, for that matter. If Sean McVay's lips are moving, he is lying filthily. He has two extremely talented runners in Henderson and Akers, yet uses the plodding pile of crap Malcolm Brown the majority of the time. The excuse is Brown's pass protection "prowess" for an offense that rarely asks its running backs to stay in and block. In any case, Seattle is actually pretty stout against opposing running backs and the way to exploit them will always be through the air. This is not the week to get cute playing roulette with a head coach as clueless as he is crafty.

Jerick McKinnon: Make that any 49ers running back, for that matter. If Kyle Shanahan's lips are moving, he is lying filthily. He has a stable of talented running backs who run the ball very well in the system, but guessing which one is the flavor of the week will have you reaching for the antacids. The Saints have been pretty good at hampering opposing running backs this season. In DFS, we pay up for bell cows and PPR monsters and the San Francisco backfield offers neither.

Other RB fades: Josh Jacobs, Giovani Bernard, Zack Moss, Kalen Ballage, Kenyan Drake*, JaMycal Hasty, Malcolm Brown, Justin Jackson, Joshua Kelley, Devonta Freeman, Wayne Gallman, Darryl Singeltary, Cam Akers, Jordan Howard, Latavius Murray, Troymaine Pope
DJ Chark: This guy is extremely tough to bench in season-long fantasy, but Chark is facing a date with Jaire Alexander and a $1k markup from his 30.6 explosions last week against the Texans. This is as fade-worthy as a player gets in DFS. Don't chase the points, don't pay the salary hike, don't lose your money on DraftKings. I don't have any faith in Luton repeating last week, especially when the key to stopping this offense might be to stick a top-flight corner like Alexander on him all game long.

John Brown: I don't hate Brown this week. If you have him in season-long leagues, he is worth a start, even with the questionable tag. Arizona has a better secondary than Seattle by a wide margin, so with the game-breaking ability of Stefon Diggs and Gabriel Davis, I am less likely to take a stab at Smokey with the company in the same price range on DK. He is more expensive than last week by a small margin, so the padding we saw in value against the Seahawks just isn't there for him.

Other WR fades: Mike Evans, JuJu Smith-Schuster, Chris Godwin, Kenny Golladay*, Antonio Brown, Marvin Jones, Devante Parker, Emmanuel Sanders, Trequan Smith, Darius Slayton, Cole Beasley, Marquez Valdez-Scantling, AJ Green, Richie James, Danny Amendola, Larry Fitzgerald, Scotty Miller, Keelan Cole
Jared Cook: No, Cook wasn't too impressive last week, but we are running thin on good tight end performances from last week who are also on the main slate. I also am mostly fading tight ends this week that hasn't been too impressive all season. Cook is very TD dependent, and the likelihood he scores one is drastically reduced with Michael Thomas back on the field. We even saw touchdowns go to Adam Trautman and quasi tight end Taysom Hill. It just doesn't add up to a value play at $4,600 when tight ends who are priced much lower offer much more upside this week, not to mention how tough the 49ers have been to the position this season.

Hunter Henry: This is another guy who has severely disappointed us in the last three weeks. He is no longer getting red zone looks, relinquishing those targets to Donald Parham. At a six target per game pace this season, he simply isn't doing enough to trust him at $4,100. If I'm throwing darts, I'm using a cheaper one.
Other TE fades: Ross Dwelley, Tyler Higbee, Logan Thomas, David Njoku, Gerald Everett, Tyler Kroft, Dawson Knox, Drew Sample, Adam Trautman, Greg Olsen
Scrubbed Clean
Written By Bo McBrayer @Bo_McBigTime
11/6/2020
The quarantine of 2020 has pushed many into a hellscape of personal hygiene that they never envisioned possible. Shaves, showers, laundry, and even changing out of pajamas have become chores that some of us have put on the back burner. Fortunately for me, the months that I was without access to a barber or a bar to belly up to have allowed me to get free haircuts from my mother in law and more drinking at home in different contortions on the couch. My family has been blessed in many ways to be able to push through this difficult time without too much hardship. Self-esteem among our friends has been dreary, so we have gone out of our way to provide anything we can to brighten a dim world. I would say we are the mid-range DFS player who would be great lineup fillers in a cash game. We aren't a CMC, nor are we a Kalen Ballage. We fill our lives and lineups with Stars and Scrubs. It's a risky game, but we play it for those fleeting moments of glory and for the lessons that result from our mistakes.

For Week 9, my strategy will follow the same process as every week previously. I am "scrubbing" myself clean of last week, where my showing was mediocre at best. This is the week, with CMC returning from the IR, where the stars and scrubs lineups will be the ones that win. For cash games, we will build with the volume on the forefront, but we surely can't ignore the amazing consistency that the most expensive players offer. In order to make money this week, the keen DFS player will have to nail down the bargain-basement scrub fillers. The minimum priced guys will make all the difference. We are back to focusing a little more on ownership in GPP, where the last two weeks it took a back seat to simply playing the massive performances.
Cash games, such as head-to-heads and 50/50s, require a floor of volume approach to maximize the odds of winning. You might want to take a heady risk on a player or two, but the foundation of the build should always be consistent and unquestioned volume.

Volume Plays
QB: Josh Allen $7,000
RB: Christian McCaffrey $8,500
RB: James Robinson $7,000
WR: Marvin Jones Jr $5,100
WR: Mike Williams $5,100
WR: Quintez Cephus $3,000
TE: Eric Ebron $4,500
FLEX: Jerry Jeudy $4,700
DST: Steelers $4,900
Remaining Salary: $200

This cash game build does not feature a conventional stack, but usually, those would need to happen organically. For this one, I kept to this week's mantra of Stars and Scrubs, but with a bias to expected workload. Josh Allen will need to play hero ball to keep up with the Seattle attack and the Seahawks defense is likely to oblige. CMC is expected to return to full form after the Panthers took his recovery without a single hint of being rushed. James Robinson is the go-to guy in an offense that he will likely need to carry to stay competitive against Houston. Marvin Jones is the guy in a high volume offense in Detroit when Golladay misses time and his teammate Cephus saw ten targets when Golladay was out in Week 1. Ebron and Jeudy are each facing some incredibly poor defenses and will be key features in their respective offenses. The Steelers defense should absolutely feast on whichever mall cop the Cowboys end up putting under center.
In GPP large-field tournaments, a DFS player has to be bold, value-minded, and different to win real money. The objective should never be to merely scrape over the pay line. The best way to accomplish the perfect amount of risk, in my opinion, is to employ multiple game stacks that give the build little pieces of the most explosive games so they can complement one another. Here is an example of a GPP build that I have been playing with all week.

Game Stacks
QB: Drew Lock $5,200
RB: Christian McCaffrey $8,500
RB: Dalvin Cook $8,200
WR: Julio Jones $7,200
WR: Jerry Jeudy $4,700
WR: Jalen Guyton $3,100
TE: Albert Okwuegbunam $2,800
FLEX: Tyler Lockett $6,800
DST: Ravens $3,500
Remaining Salary: $0

Obviously, the main stack here is Lock/Jeudy/Albert O, running it back with Julio. I have also rolled in pieces of other big-time games that I feel are incredible upside plays. It's a hodge-podge, but I love the sheer madness of the potential to put up a massive total this week. The value of the stack allowed me to get out the gold bars at running back and also afford an opportunistic defense against Philip Rivers and Indy. Check out my Wednesday article to see other guys I will be spending up on.
Pay Up On Studs
QB: Russell Wilson $7,600
RB: Christian McCaffrey $8,500
RB: David Johnson $5,600
WR: Stefon Diggs $7,400
WR: Tyler Lockett $6,800
WR: Darnell Mooney $3,900
TE: Jonnu Smith $3,900
FLEX: Gabriel Davis $3,200
DST: Texans $3,100
Remaining Salary: $0

I would love to have a piece of the Seattle/Buffalo game in a lot of places. I like it a lot for multipliers, where ownership percentage is not quite as important. I am also employing some value volume plays like the vomit-worthy David Johnson. He's right up there with David Montgomery in DFS death when they get their usual 10 points, even in a plush matchup. Mooney is one of my favorite plays this week, as I actually have some confidence in the big plays coming for Foles, ARob, Mooney, and the Bears against the Titans. Call it a weird hunch, but Foles is in my Surprisingly Spicy Stacks category. I am putting a lot of faith in Carolina to give CMC a full workload, but if I don't risk it, I'll miss the biscuit when he does pop. Lockett is my guy again, after nailing his monster game two weeks ago and calling a perfect fade last week against the 49ers. I can't see Jake Luton, who struggled against PAC-12 defenses at Oregon State, avoiding the turnover bug against Houston, who is a really good option toward the bottom of DST pricin
Apple of My Ears
Written By Bo McBrayer @Bo_McBigTime
11/5/2020
It's a good thing this blind squirrel found one nut last week. After an abysmal showing in my cash and tournament lineups, thanks to misses on tight ends (again) and defenses, I was very pleased to see all my correct calls in Week 8 land in a single lineup build. This was my Hammock Lineup. Scott likes to call his opponents out from his hammock during the "Mental Health Rest" periods. He wanted to up the ante since his hubris was emanating from every orifice after a four-week head-to-head winning streak against yours truly. First, he wanted to squash my one-man union by withholding pay for a week should he be victorious again, with a floating vow to double the pay in the unlikely event that I would cast a fatal stone upon Goliath's temple.
Then, my dog ate my precious AirPods. They were a gift from my wife last Christmas that she promptly stole to use seamlessly with her MacBook for "work." We were equally devastated and joined forces to discipline our six-month-old Rosie, who was probably just bored and hungry.

The spiders in Scott's beard whispered of an opportunity to further disgruntle the help. He graciously offered to purchase new AirPods, but only if the swine rose from the mud, magically evolved pterodactyl wings, and carried my DraftKings lineup to victory in its bacon-flavored talons. Should I lose again, I might as well line up for bread and learn how to cut my own hair. It was do-or-die without the mortal consequences.
In the shimmer of the Blue Moon on All Hallows Eve, I sat shaking on my bathroom floor. I was confident in my lineup, but it wasn't enough to make certain that my victory be resounding. On my fourth finger of Wild Turkey, it was decided: I would throw in a GPP lineup, my Hammock Lineup. Win in a blood-curdling trouncing, or fail in a smoldering pile of ash. The scrolls shall read of an opening of a historic aluminum cylinder of tail-walloping, narrowed only by a fortuitous defensive selection by the wizardly elder statesman, Scott.

Week 8 in the NFL was wild, wacky, and honestly wrong. It was a stern warning to me to worry more when my picks are with the consensus. Most of us ended up agreeing with each other all the way to the poorhouse. If the correct plays to win a contest were the combination to unlock a bank vault, we had most of them right (not good enough). Even the Hammock Lineup had four players in common with Scott's loser build. Once again, the process was sound but the results were below expectations.

This week, we are expanding the process. We are providing the same fades on last week's breakouts and rebounds from last week's duds, but we are throwing out more names that will be plays or fades in Week 9. This is an attempt to put our name stamp on more players and offer more diversity for those using my articles to build their winning DraftKings lineups.

Here are the fades for Week 9, starting with two from each skill position that I expect to not return at least a 3x value on their price which, along with ownership, is inflated based on their last performance.
Matt Ryan: Matty Ice was a decent cash play last week at Carolina on Thursday night, hitting exactly 3x value on the full slate standard scoring. Denver's defense has continued to get better against the passing game to go with the strong run defense they have displayed all season. Calvin Ridley is dealing with a mid-foot sprain that will likely affect his patented route running should he remain active against the Broncos. I am fading Matt Ryan because of his wildly inconsistent play, especially when not feasting on the worst defenses in the league.

Philip Rivers: In a surprising turn of events, Rivers' stat line was actually quite good against Detroit last week. When I watched the game tape, however, most of the big plays were a result of his receivers making big plays after the catch with terrible pursuit and tackling by the Lions. Enter the Baltimore Ravens, who should prey on the shot-putting senior citizen. Many will spend up on the Steelers defense against whichever mall cop they start at quarterback, but I will be focused on the Ravens' potential to get a touchdown against Rivers and the Colts.
Other quarterback fades: Lamar Jackson, Ryan Tannehill, Teddy Bridgewater, Tua Tagavailoa, Daniel Jones.
Todd Gurley: I get the sense that the Falcons really do not want to give Gurley a full workload at any point this season. He has already been as touchdown-dependent as expected, but now we are seeing a lot more Brian Hill and Quadree Ollison between the 20s, with Gurley also missing series at a time. This growing timeshare, along with a brutally tough matchup with the Broncos run defense, is really making it tough to even throw Gurley into my season-long starting lineup this week.

Zack Moss: I called it last week. Moss broke out in a big way against the Patriots, looking sharp on his way to two touchdowns. I am pumping the brakes because Singletary also looked good against New England and that game script should look completely different against the omnipotent Seahawks. It's already difficult to play the Bills backfield with their complete lack of targets in the passing game, but Seattle is very tough against the run and should force more Josh Allen hero ball to keep up in a shootout or blowout situation.
Other running back fades: Chase Edmonds, Ezekiel Elliott, Jonathan Taylor, JK Dobbins, Wayne Gallman.
Corey Davis: Y'all had your fun last week. A cute flyer on CD paid off richly with his 29.8 points on a $5,100 salary. Now that he is $800 costlier and facing a much tougher Chicago defense, I would be flabbergasted if he returned value in Week 9. From darling to dud is this guy's modus operandi.

Calvin Ridley: You might have surmised that I'm fading a lot of Falcons in Week 9. I do want a piece of this potential shootout with Denver, but at Ridley's price and injury tag, I will look to focus on Julio Jones and Hayden Hurst. A mid-foot sprain is a direct impediment to Ridley's game, and to me, it's not worth more than a tournament flyer.
Other wide receiver fades: AJ Brown, Robby Anderson, Amari Cooper, Davante Parker, Darius Slayton.
Logan Thomas: The tight end position has cost me more money than any position by far this season. Ironically, it won me the most money last year. The only tight end I played last week that actually helped me was Thomas, so I am naturally going to fade him against a surprisingly strong Giants defense.

Travis Kelce: Kelce is the best show in town at the position, but I will be careful about spending money on him this week. At a whopping $7,200 against a Carolina defense ranked in the top ten against opposing tight ends, it doesn't sound like a smart play in DFS this week. Maybe he will be worth it yet again, I'll have to see 25 again for the value to stick in a cash game.
Other tight end fades: Mark Andrews, Mike Gesicki, Dalton Schultz.
I am having a tough time this week because of all the favorable matchups for skill players on the Main Slate. A deep dive is needed to find the best values. I simply like too many guys who are priced down. With that said, ownership should not be as much of a factor in GPP builds, as every player will face the same dilemma of finding the best breakout values. Here are two rebound candidates from each skill position whose salary and ownership should be depressed from a disappointing performance the previous week.
Ben Roethlisberger: It's not a secret that the Cowboys can't stop anyone, nor can they keep up in a game where they fall behind early. Pittsburgh is a pass-first offense now and should gain their early lead on the arm of Big Ben. Conner is another play because of the likelihood of mop-up duty. The contrast between facing Baltimore and Dallas is as stark as it gets. Look for three or four touchdown passes from Ben, even if his yardage is capped in a blowout.

Derek Carr: Carr wasn't bad last week. The weather was absolutely heinous, or it would have been a smash play against Cleveland. The Chargers are very talented on the back end but recently traded away Desmond King. They are also second to last at preventing quarterback fantasy points. Look for a pretty sizeable shootout in this AFC West game, with Carr and Herbert trading big plays.
Other quarterback plays: Patrick Mahomes, Kyler Murray, Russell Wilson, Deshaun Watson, Josh Allen, Justin Herbert, Drew Lock, Jake Luton.
James Conner: Another characteristic of the Dallas Cowboys is their complete inability to tackle ball carriers. Conner is a tough guy to bring down and should see plenty of work down the stretch, with at least one touchdown upside. Again, there is a stark contrast between Baltimore versus Dallas when establishing the run game.

D'Andre Swift: At some point this season, Adrian Peterson will decline into complete irrelevance (his YPC has declined in every game this season). Enter the stud rookie, Swift, who has impressed all season with the limited opportunities afforded to him by Matt Patricia. At his price tag and matchup against the pathetic Vikings, look for another multitude of reasons to give this kid the damn ball.
Other running back plays: Christian McCaffrey, Dalvin Cook, Derrick Henry, James Robinson, Josh Jacobs, Clyde Edwards-Helaire, Antonio Gibson, David Montgomery, David Johnson (!), Justin Jackson.
Will Fuller: I hate Will Fuller, but in DFS, you have to cast your season-long biases aside when the spot is too freaking sweet to pass up. He was not traded to Green Bay at the deadline and was bottled up against Jaire Alexander before the bye week. The Jags don't have anyone resembling Alexander on the outside or anywhere on defense. Play Fuller this week with the utmost confidence.

Tyler Lockett: The last time I called for a Lockett week, all he did was score 56 points on DraftKings. After last week's DK Metcalf show against the 49ers, we again forgot about Lockett's absolute mastery of intermediate route running and body control on tough catches. I expect Tre White to match up with Metcalf this week in Buffalo, leaving a vulnerable secondary to try and pin down number 16. Good luck! He is also a clean $1k less expensive than his teammate this week! Other wide receiver plays this week: Deandre Hopkins, DK Metcalf, Stefon Diggs, Julio Jones, Tyreek Hill, Keenan Allen, Allen Robinson, Adam Thielen, Terry McLaurin, JuJu Smith-Schuster, Justin Jefferson, Chase Claypool, Brandon Cooks, Cole Beasley, DJ Chark, Marvin Jones, Diontae Johnson, Jerry Jeudy, Randall Cobb (Q), LaViska Shenault, Michael Gallup, Darnell Mooney, Marvin Hall, Gabriel Davis, Andy Isabella, Isaiah McKenzie, Lynn Bowden Jr, Quintez Cephus
Darren Waller: Waller was first in a long line of tight ends that bombed for me in Week 8. His target share in a perceived good weather shootout should be the healthiest of rebound performances. I also like his upside at $5,800. I can't see any reason why he won't end up at the top of the tight end scoring on Sunday.

Jonnu Smith: This is the hill I have chosen to die on. Jonnu is simply too talented to lose out to Anthony Firkser and Corey Davis in the Titans passing game. The Bears have proven to be tougher on wide receivers than tight ends this season, so I expect a solid bounce back at a basement price of $3,900. Other tight end plays: TJ Hockenson, Noah Fant, Eric Ebron, Evan Engram, Darren Fells, Hayden Hurst, Trey Burton, Greg Olsen, Albert Okwuegbunam
F.O.M.O. Dog
Written By Bo McBrayer @Bo_McBigTime
10/30/2020
In the McBrayer house, we are animal lovers. I grew up with dozens of dogs and various ranch animals, my wife had a cat that she took from childhood through college and lived with her to the age of 17. Our daughter is such an animal nut that she has aspired to be a veterinarian since age four and has exhibited many Ace Ventura-like abilities with various creatures she interacts with. We have two dogs: my ten-year-old miniature Australian Shepherd, Dusty, who is the most lovable cuddle buddy you could ask for, but he's like super glue clingy. Our pup Rosie, an Aussie/Border Collie mix is six months old and growing like a giraffe. She recently made my Twitter feed by "retrieving" my AirPods from the living room end table and promptly eating them while my wife was in the shower. Her breed is just as hyper-anxious and clingy as Dusty, so if we fail to keep her exercised and focused away from destruction, she immediately turns into the Tasmanian Devil. The folks in our Aussie owner groups (we're THAT white) call them "Velcro Dogs," but we have dubbed them F.O.M.O. dogs. Their fear of missing out on every single thing we humans are involved in sends them into an anxiety-riddled tizzy of emotion. Rosie even has a unique bark cadence of dismay that sounds every morning when I lock the door behind me on the way to work.
The fear of missing out is not just an Australian Shepherd trait; I get it every Sunday when the first guy to score a touchdown was a complete miss on the battleship board. Last week, it was a flurry of the opposite. I was suddenly cheering every score on the Red Zone Channel. They were all there. By halftime of the early games, I had six touchdowns on the board. The guys like Davante Adams, who I had refrained from paying up on, weren't worrying me as much because my guys were lighting it up. The big money DFS guys were looking up at me on the leaderboard for a couple of hours, and it felt GREAT. DFS is the ultimate FOMO game. You build around your guys and hope they are the ones scoring the points on Sunday and leaving the other players who faded them wishing they had listened to you the whole time.
That fleeting feeling will sustain me all week, as I take my "told ya so" victory lap. Week 8 is not Week 7, however, so we will again regroup and refocus on the task at hand: give the FOMO to someone else. I'm sure I have my own bark cadence of dismay when a guy I missed scores a touchdown, so why can't I be the guy who jumps up and down on the couch in excitement every Sunday? Why can't I be the DFS writer who gives players fear of missing out on my weekly articles? I have a sneaky suspicion that my builds this week are going to be another step in that direction.
As with every week, I build three example lineups for the reader to derive from when they build their Main Slate lineups on Draft Kings: Volume Plays for cash games, Game Stacks for tournaments, and Pay Up On Studs for multipliers. I expect Week 8 to be a lot like Week 7, in that cash games will have to take on a little higher risk factor than usual, because there will be a wider swath of big performances. The margin of error is simply narrower. At the same time, if you nail the core four or five guys in your builds, you will still double your money or better this week, so don't overthink it and don't get too cute!
Volume Plays
QB: Joe Burrow $6,200
RB: Kareem Hunt $6,900
RB: Jonathan Taylor $ 6,600
WR: Davante Adams $8,800
WR: Keenan Allen $6,200
WR: Josh Reynolds $3,100
TE: Jonnu Smith $4,100
FLEX: Myles Gaskin $5,200
DST: Packers $2,900
Remaining Salary: $0

The importance in cash lineups is to aim for a safe floor of production and value with every single position. There is no worry of ownership percentages or even necessarily a need to stack. Joe Burrow has been more than steady in his favorable matchups and faces a Tennessee secondary that really gives it up through the air. Burrow's price is also not as high as I expected it to be this week after last week's massive performance. Kareem Hunt and Jonathan Taylor each face bad run defenses and also get the lion's share of the backfield touches for their respective offenses. Davante Adams and Keenan Allen are both worthy of their price tags, even if they don't go as big as last week. They are bona fide PPR monsters at the position. Josh Reynolds has carved a niche in the Rams offense plenty enough to fill in at his bargain price. Jonnu is an absolute hammer smash at $4,100 this week, another week healthier and rested on his ankle and facing the worst defense in the NFL versus the tight end position. Gaskin is a great value for (again) the bell cow role in an offense that faces a pretty favorable run defense. I have no confidence in Cousins this week putting up any points on the Packers through the air, and should they fall behind and need to put the ball up and away from Dalvin Cook, the turnovers are ripe for the picking.
Game Stacks
QB: Derek Carr $5,500
RB: Kareem Hunt $6,900
RB: Giovani Bernard $5,800
WR: Davante Adams $8,800
WR: Stephon Diggs $6,800
WR: Henry Ruggs III $4,900
TE: Darren Waller $5,600
FLEX: Harrison Bryant $3,200
DST: Lions $2,500
Remaining Salary: $0

I truly believe the Raiders and Browns game will be a massive shootout. Both offenses, though run-heavy, are firing on all cylinders and putting up points. They also each have defenses that have been facilitating the need for the offense to put up points to keep up. I am not opposed to breaking an unwritten DFS rule and starting opposing running backs. Josh Jacobs is another great option against one of the league's worst rush defenses. Gio Bernard is getting another nod this week as a primary ball carrier in the high-pace and high-volume Bengals attack. His price is still criminally low for the expected output in Mixon's absence. Adams is my spend up for massive floor and ceiling against an abysmal Vikings secondary. Stephon Diggs, I feel, will get down field for some big plays against Stephon Gilmore, who has been burned deep several times this season. Henry Ruggs and Darren Waller to go with an upstart Derek Carr is a wonderful contrarian stack to the folks who will be building with Baker Mayfield this week. I simply love Hunt and the running game more, plus the discount sweetens the pot even more. I'm not usually the type of guy who flexes a tight end, but Harrison Bryant was a revelation last week and his value is still absurd. Rounding it out, I am attacking the turnover and pick six-prone nature of Philip Rivers versus Detroit because it has worked all season.
Pay Up On Studs
QB: Aaron Rodgers $7,600
RB: Derrick Henry $8,000
RB: Melvin Gordon III $5,600
WR: Davante Adams $8,800
WR: Rashad Higgins $4,200
WR: Darnell Mooney $3,500
TE: Harrison Bryant $3,200
FLEX: Le'Veon Bell $4,600
DST: Chiefs $4,500

I feel very good about my multipliers this week. There is something about the sweet smell of revenge games on Sunday mornings that get my spicy blood pumping. I love Aaron Rodgers going up against the Vikings with a healthy Davante Adams. They simply don't have a way to cover him. Derrick Henry faces a Bengals run defense that has been dreadful on a yards-per-carry basis and he should bludgeon them to a pulp with his 30 or so carries. I am neither a Melvin Gordon nor a Lev Bell fan, but they each play the team that spurned them recently. The Chargers have been terrible against the running backs lately and Phillip Lindsay is unlikely to pass concussion protocol in time to suit up. Even if he does, I like the price and potential of Gordon. Lev Bell should take every bit of the mop-up running back touches against the terrible Jets, as well as a piece of the early work with CEH. Bell will make them pay on the field, just like they still are on the books. It's also a great week to stack the Chiefs defense there, as Sam Darnold is a weaponless, rudderless shell of a quarterback, who has never not been turnover prone in the first place. Higgins, Mooney, and Bryant are all great value plays this week. Higgins might not make the cut in the same lineup as Bryant, but in an expected shootout, there is plenty of room in the route tree for both of them without OBJ. Mooney, much like his teammate Allen Robinson, is much too talented of a receiver for the horrendous quarterback play, but his price is really good for the role he plays.
Bloodbath at the OK Corral
Written By Bo McBrayer @Bo_McBigTime
10/28/2020
What a week! Who would have predicted such a wide swath of upper-tier scoring? I hinted at that possibility last week with my lineup builds, hypothesizing that cash lineups might have to be risky like multiplier lineups because pay lines were likely going to be higher than normal. That sure happened, TO THE EXTREME. For such a successful round of smashes and fades, we still found ourselves losing in contests from missing on a single guy. 2020 has been like orange juice after brushing your teeth, and losing in a 50/50 after scoring 174 points felt like when I squirted lime juice into my eye the other day. Shootouts are great, but too many shootouts and you're left with Lock, Stock, and Two Smokin' Barrels bloodbath in your account balance.
Going over my calls from last week, I really didn't miss on any of them from the fade department. If any one of those guys was in your DFS lineup last week, you were going to lose. As for my smash plays, there was also plenty to be happy with. Aaron Rodgers fired four touchdown passes, while Joe Burrow threw for over 400 yards and accounted for four total touchdowns. I also promoted building with last week's top quarterbacks Justin Herbert and no-brainer Kyler Murray. Todd Gurley and Kareem Hunt were both among the top running backs in Week 7, but Ronald Jones was scripted out of some touches by the Raiders hot start and Leonard Fournette's surprising health. The BIG smash from last week that would have been in all of your builds if you read my stuff is Tyler Lockett. I waxed poetic about him last Wednesday in "Tissues and Lotion" and you'd need a Costco-sized pack to settle down after his 56 DK points on Sunday Night. Tyreek Hill was okay, but Terry McLaurin, AJ Brown, and Marquez Callaway made me some good quiche. What prevented me from winning massive gold bars in Week 7 was my miss on RoJo and (once again) the tight end position. I played Hunter Henry and lost everywhere. Hockenson builds were good, but there weren't enough of them. Hunter Henry not being the recipient of either of the two touchdown passes from Herbert to a tight end last week crushed my soul and squashed my best lineups into min cash hell. All I had to do was consult Scott, the tight end whisperer, to have him tell me to sneak Harrison Bryant in there.
We will continue to crush points and build great lineups in Week 8. We will all benefit from staying positive and trusting the process to, at minimum, double our money week over week. At the end of the day, we still can't chase points on guys who will be priced up this week. Here are two players from each skill position whom I am fading this week on the Main Slate on DraftKings.
Lamar Jackson: Lamar has been more football good than fantasy good this season so far. His best performance was against Philly before last week's bye, and now Baltimore will face a Pittsburgh defense that the Ravens truly don't match up well with. If I'm spending up at quarterback, I'm not even looking at Big Truzz. I have to see him do it again before I take the risk of a floor game.

Russell Wilson: No knock on one of the obvious MVP frontrunners this season, but I just can't picture a shootout this week between these fierce divisional rivals. Even with his weaponry, I am fearful of the ceiling in this game, which could be a plodder. San Francisco has been able to run the ball on everyone this season, which really takes the ceiling off of Russ's value, especially near the top of quarterback pricing.
James Conner: Conner has looked pretty good this season, after a one game benching or mysterious "ankle injury." He has stayed steady in the low 6k range all year, but really hasn't broken out. I don't see this being his week at all. Baltimore is a very good defense and their vulnerabilities against the Steelers will not be exposed by the running game.

Jamaal Williams: Even if Aaron Jones is not able to play this week, I am fading Williams on price value alone after seeing it jump $2100! He had a ceiling game against a defense that is horrible at defending the running back position. Minnesota has been average against the position. The Vikings are also incredibly bad against wide receivers, so paying up on Williams is the ultimate point chasing move. There are simply too many better plays at the position for me to go with it.
Kenny Golladay: I hate the matchup here for Detroit. The Colts are very good at covering wide receivers this season and baiting quarterbacks who lock in on one guy into interceptions. Golladay is a guy you have to start in dynasty and redraft, but in DFS, I'm taking my chances elsewhere this week.

Justin Jefferson: Rookie wide receivers have been nothing short of amazing this season. I knew this class was special, but they are still rookies. I predict a rough outing for the LSU product against a stout Packers secondary. I also have almost zero confidence in Kirk Cousins doing anything productive in this game. Fresh off the bye, I'm letting the chalk blow away in the swirling Lambeau winds.
TJ Hockenson: He was good last week in a great matchup. His game-winning touchdown really sealed the deal for him to be a winning play. This week, he goes up against the Colts defense that is the absolute best against the tight end position. Look elsewhere this week if you want your tight end to deliver a victory.
Trey Burton: Burton was incredible against the Bengals, scoring 21.9 points in Week 6. Coming off the Colts bye week, they face the Lions, who are second only to Indy in stopping the tight end position. Pretty strange, but fading both tight ends in this game is a mistake I'm willing to make. I will be targeting other matchups that give me a higher probability of scoring.
We have some really sneaky smash plays this week; these ones are guys that are likely to be under the radar and priced down after disappointing their last performance. Insert these two players from each skill position to be wonderfully different this week and not have your lineup rot away like a November Jack-o-Lantern.
Cam Newton: Just when everyone is freaking out about the Patriots not winning or scoring any points, Bill Belichick seems to start a title run. Cam is another week stronger after COVID, and Buffalo's defense is simply not good at slowing down opposing quarterbacks. The price and ownership are way too juicy to pass up on. Nothing has changed for New England since their hot start, so it stands to reason they will eventually correct their issues.
Jared Goff: The Rams are a good team and did not need Goff to be his best to stomp on the Bears on Monday night. Miami will be buzzing from Tua's grand entrance, but I believe Goff will provide the fireworks, taking advantage of the play action to get his wide receivers in space for a huge game. He's not a flashy pick, but everything tells me he will be found in the top five quarterbacks when we tally up the scores in Week 8.
Josh Jacobs: I'm really not expecting lower ownership on a back of Jacob's talent this week, especially when he goes from being stifled by a stingy Bucs defense to the antithesis of stingy with the Cleveland Browns. What I really like is that his price dropped a tiny bit, even in a much more favorable circumstance. The Raiders offense is still run-heavy to its core, so I will eat any chalk to get Jacobs into a ton of lineups.
Jerick McKinnon: Whenever we take to heart a single word out of Kyle Shanahan's mouth…WOOF! Apparently, last week was a "rest week" for McKinnon, despite Mostert landing on the IR with a high ankle sprain and unproven JaMycal Hasty elevated to the active roster. It was the professional vulture Jeff Wilson who wore the medal, before he ultimately exited from injury and was replaced by Hasty. McKinnon was nowhere to be found. Now, Mostert and Wilson are both out, and Hasty is an explosive-but-unpolished backup. I will tune out any noise from Kyle and go with my gut here and play McKinnon. The 49ers need to run the ball successfully to keep Russ and the Seahawks offense off the field. There is so little trust in this backfield, that I will gamble on it to pay off big. The system works with any breathing runner, so the two guys left standing should be able to be played with confidence.
Stefon Diggs: This is an easy one. We finally get a small discount on Diggs, just in time for him to light up the Patriots. I actually see this game as a sneaky shootout, so we should see plenty of explosive plays from Diggs and Josh Allen in a plus matchup against a very disappointing Patriots defense.
Robert Woods: Very similar to Goff, a lot of attention in this game will be on the Miami offense running under Tua Tagavailoa. The Dolphins defense is not as strong as the Chicago unit that the Rams effectively moved the ball against in Week 7, so we should see a very strong rebound performance from Bobby Trees after his mild showing on Monday night. He is still a main focus of their system and will be counted on all over the field.
Mike Gesicki: After his two target bagel against the lowly Jets, most fantasy players are leery of inserting Gesicki into any lineup. Now that it's officially Tua Time, we actually should trust our preseason narrative that gave us hope for a Gesicki renaissance. A rookie quarterback needs a security blanket, so I see that job landing on a combination of checkdowns to Myles Gaskin or the third year tight end from Penn State, especially in the red zone.
Jonnu Smith: SMASH! SMASH! SMASH! Every single cash lineup I have will feature Jonnu Smith this week. At the fire sale price of $4100, you simply cannot pass this up. The Steelers were predictably tough on Jonnu, who was also hobbling on a sore ankle. He now faces the Bengals, who are dead last in the NFL at stopping the tight end position. Don't overthink this one. Did I say SMASH?!
I'll Wager a Caravan
(Periwinkle Blue)
Written By Bo McBrayer @Bo_McBigTime
10/23/2020
I'm sure I'm not alone in hating to deposit more funds into my Draft Kings account. I would much rather play for weeks on end with house money, entering random E-Sports contests that I haven't the foggiest clue about (because I can), and even withdraw funds back into my bank account to spend on bourbon and Pokémon plush toys. In this current two week slump, I have accused myself of treasonous malfeasances, while pointing at myself in the mirror. If some other chap were to speak to me this way, he'd be eating a knuckle sandwich with extra HotBox sauce. Come to think of it, that doesn't sound half bad. I am savvy. I am smart. I am a winner. I am drawn to the action and risk, much like gypsy Brad Pitt in the movie Snatch, wagering a trailer in hopes that the hare would escape the hunting dog in a battle that, unbeknownst to Jason Statham's character, was heavily favoring the cottontail. This is the edge I am looking for. It has been fleeting for two weeks, but with renewed clarity from a restful night's sleep, I am locked into some scalpel-sharp plays on Sunday's slate.
This week, I will be going back to the well in more cash games to build up my bankroll. There will still be some lottery tickets played, including a single bullet in the Milly Maker. As with every previous build article, I will have one example build for each type of contest on the Sunday Main Slate: Volume Plays for Cash Games, Pay Up on Studs for Multipliers, and Game Stacks for GPP. One noteworthy change is the LV Raiders versus Tampa Bay Buccaneers game was flexed onto the main slate from Sunday night and replaced with a dandy of a game between the Seattle Seahawks and Arizona Cardinals. As of this writing, DK had not yet removed SEA/ARI from the Main Slate, but it will have happened soon after.
Volume Plays
QB: Joe Burrow $5,500
RB: Alvin Kamara $7,900
RB: Ronald Jones III $6,200
WR: Julio Jones $7,100
WR: Kenny Golladay $6,700
WR: Mike Williams $4,700
TE: Dalton Schultz $3,900
FLEX: D'Andre Swift $5,400
DST: Washington FT $2,500
Remaining Salary: $100
There seems to be plenty of very nice values on the Week 7 slate. Joe Burrow accounted for four touchdowns and threw 61 passes in Week 2 against the Browns, so I am very confident he will see a very safe floor this week without Joe Mixon, especially at $5,500. Kamara is one player I will spend up on where I can coming off the bye against a porous run defense. RoJo is a welcome sight back on the slate against a Raiders run defense that is well below average. At $6,200, I will have RoJo literally everywhere. A healthy Julio will always be a great play in cash games, same for Kenny G, who might slip and fall from over-salivating against the Falcons. His teammate Swift is another smash from last week who didn't see much of a markup. Mike Williams off the bye week is another shockingly low price in a great spot to smash. In cash games, stacking is not quite as important because we are looking for stability across the slate, but the correlation play between Schultz and the WFT defense sheds light on the type of game flow I expect in that divisional showdown.
Game Stacks
QB: Kyle Allen $5,200
RB: Ezekiel Elliott $7,800
RB: Ronald Jones III $6,200
WR: Tyreek Hill $6,400
WR: Terry McLaurin $5,800
WR: DJ Chark $5,500
TE: Hunter Henry $4,500
FLEX: Latavius Murray $4,800
DST: Buccaneers $3,700
Remaining Salary: $0
Kyle Allen very quietly put up nearly a 4x value on the road versus the Giants last week. He was off to a similar start two weeks ago against the Rams before exiting with an arm injury. His price has risen by a whopping $100 and he is facing another very soft NFC East defense in the Cowboys. Heck, the Cowboys are on pace to give up the most points in NFL history. He might also have the receiver stack with the most clarity, as Terry McLaurin commands a lion's share of the passing targets. I will run it back with Ezekiel Elliott, who I expect to bounce back this week after losing two fumbles against the Cardinals. RoJo makes another appearance as my smash running back of the week. Tyreek Hill is priced way below the norm after a quiet performance in dreary Buffalo, but he is GPP gold when it counts. DJ Chark is another guy priced way below my expectation of his volume floor with a huge upside. Hunter Henry is my favorite tight end to play this week and will stand alone in this build. With the news that Michael Thomas is yet again going to miss Sunday's action, many will be all over Alvin Kamara with the Panthers in town, but the last time we saw that sort of attention on 41 because of a poor opposing run defense, it was Murray who got the second-half carries and found the end zone twice. As many as four offensive linemen for the Vegas Raiders could miss Sunday's game after COVID-19 exposure, leaving their entire offense vulnerable to a ferocious Bucs D. This week, I am not even going to check ownership percentage. It simply comes down to playing the best values this week with big upside.
Pay Up on Studs
QB: Patrick Mahomes $7,400
RB: Alvin Kamara $7,900
RB: Ronald Jones III $6,200
WR: Julio Jones $7,100
WR: Tyreek Hill $6,200
WR: Marquez Callaway $3,000
TE: TJ Hockenson $5,000
FLEX: Giovanni Bernard $4,500
DST : Washington $2,500
Remaining Salary: $0
I am very excited to see the vertical passing game come back for the Chiefs this week against a tattered Broncos secondary. Denver is also very stout against the run, so the CEH and Lev Bell show is a big fade for me this week. This build also affords me some great low-priced plays to fill in the cracks like peanut butter. With the news of Slant Boy missing more time with a bruised ego, and Emmanuel Sanders also out, Marquez Callaway should emerge as a guy who could see a good number of targets against a terrible Carolina defense. Gio Bernard will assume the bell cow role with Joe Mixon out, which bodes well for his value at $4,500. In four career games without Mixon on the field, Gio has averaged 19 PPR points. Even 15 points from him this week would suffice. The Julio-Hock correlation has me intrigued for multiplier play. I'm not spending up on Ridley this week and Hockenson against the Falcons defense is a can't-miss (anyone against the Falcons, for that matter). I have favored the upside GPP-type build in multipliers so far this season with less luck than I hoped. This build is closer to a cash build, with enough upside to shoot higher and hit the money line.
Tissues and Lotion
Written by Bo McBrayer @Bo_McBigTime
10/22/2020
Get your mind out of the gutter. As hip as I was to some of the biggest performances in Week 6, the tissues were to wipe my tears for needing to reload after my best lineups were in the lowest paying tournaments. As for the lotion? Well, the Northwind can be a crusty bee-otch here in Northern California, so it's important to stay moisturized so you don't crack like Baker Mayfield facing an A Gap blitz.
I furnished Scott Simpson's Milly Maker with Justin Jefferson and D'Andre Swift, but it was spending up on Aaron Jones instead of King Henry that cost us the most money. My Milly Maker build was Swift, followed by a comedy of errors. My cash lineup full of volume plays got the volume but did virtually nothing with it. Once again, the process was sound, but the results were not enough to break even on the week.
My famous fade of the week was Alexander Mattison, who laid the smelliest of eggs for those who had him rostered. In fact, every single player I faded last week was below a money-making score except Darren Fells, who was again the beneficiary of an inactive Jordan Akins and turned in a great day. I was under the impression that Akins was going to suit up when I wrote the article, so I was pacing back that fade once Akins was ruled out.
As for my value play guys that I was looking forward to outplaying their Week 5 duds…well, they mostly had repeat duds. Conner was good at 20 points, but Gibson was quiet, Diontae was ruled out later in the week, N'Keal Harry was as good as ruled out, and Zach Ertz got injured early in his game. That's an ugly group of L's I'll hang in sorrow, but we will rebuild in Week 7 with a fresh set of fades and value rebounds.
Here are two players from each skill position who balled out last week; but due to their subsequently higher prices, ownership, and matchup, I am fading this week in DFS
Matt Ryan: What a performance! Julio Jones at full health cures what ails ye…against the Vikings. If we have learned anything about Matt Ryan over the course of his career, it's that he is both inconsistent and doesn't often rise to the occasion against good passing defenses. I am leaning on the former this week. Detroit's defense, for how bad they are, has been surprisingly tough on opposing quarterbacks. This has been due, in large part, to how badly they have been gouged on the ground. I see this as a Gurley game, where Matt Ryan sticks to the shorter routes to avoid killing drives with his usual crippling turnovers. With his price skyrocketing upward, I'll be looking elsewhere for my big money quarterback this week.
Ryan Tannehill: This one was tough for me. Tannehill has been razor sharp since AJ Brown's return to action, putting up some earth-shaking fantasy points. His price really hasn't shot up too high either. This fade is purely on matchup. The Steelers make life difficult for every offensive position. I might throw Tanny in on a GPP hoping for a surprise shootout, but for my money, this one will shoot his value right out of the sky.
Clyde Edwards-Helaire: This fade ironically has nothing to do with the addition of Le'Veon Bell this week. I really don't see Bell taking any more than Darrel Williams' normal role, at least for the first couple of games. When I watched CEH play Buffalo on Monday, his longest runs were through gaping holes. He did not prove to be very efficient with his enormous workload either. Denver is a pass funnel, so we should see Patrick Mahomes take plenty of shots downfield to exploit the Broncos secondary. CEH is a great receiver, but this offense does not check down to the running back position often enough to give him the nod this week.
Kenyan Drake: This one was the easiest one not to chase in Week 7. Simply put, they can't play Dallas every week. Even in that game, we saw the familiar handoff to Drake, where he ran into the back of his line, instead of waiting for a crease to cut back into and get upfield. His first score was on the goal line and the second one he sprinted through the Red Sea when Jaylon Smith blocked himself out of the play. Don't chase points after a guy plays the Cowboys, especially if he is Kenyan Drake.
Amari Cooper: It has been a pleasant surprise to see Cooper become a model of consistency this season. He is certainly still a polished weapon and worth every penny, but the Washington Football Team has done a fine job of pressuring quarterbacks with their ferocious front, so much that those quarterbacks have struggled to feature their outside receivers. Since Andy Dalton has already shown that he will hold the ball longer than I sit on the toilet, and pump fake more times than he actually passes, I don't hold much hope at all that Cooper will get enough looks in this game to warrant his WR1 price tag.
Will Fuller: Another wonderful surprise to see the Golden Domer stay off the IR this season and thrust himself into WR1 status and as a stable target for Deshaun Watson. Fuller is another player I have long avoided in redraft and dynasty leagues because of his inconsistent play and health. I have, however, enjoyed him in DFS multiple times this season because he was heavily discounted. This week, my little bargain bubble on Fuller has finally popped, so it will be harder to build a winning lineup around him at $6,800. He is also facing a Packers team that is second-toughest against the wide receiver position in the NFL. Much like Tannehill, I'll throw him into a GPP build or two, but will definitely be limiting my exposure to his volatility this week.
George Kittle: My favorite player on my most hated team is a fade this week, mostly because…Belichick. I predict the Patriots to force the 49ers away from throwing to Kittle all game by bracketing him or overloading blitz looks to get him to stay in and block instead of running routes. On top of that, Jimmy Garoppolo has the lowest QBR of all qualified quarterbacks on throws that travel 15+ yards in the air, which I have a suspicion is information that Bill Belichick has and will game plan for. At the top price on the board, I would rather play Kelce or spend down like usual.
Darren Fells: Yes, I am risking another Fells burn after fading him last week. This time, I mean it! The price continues to rise (now at $4,100), so I will reason away from Fells this week because there are better talents in the same range, and MUCH better matchups priced lower than him this week.
A good way to lose at DFS is to avoid players because they stunk up the joint the week prior. Recency bias is a scourge on the industry. Consequently, here are two of last week's duds at each skill position who are prime bounce-back candidates. They also are discounted or priced at a better value for this week's matchup. Their ownership is also likely to be lower from fears of the dreaded "double-dud."
Aaron Rodgers: This one should be obvious. Tampa Bay's defense was good enough for me to only load Rodgers in as a (losing) tournament play. Houston is fresh off making Ryan Tannehill look like 2010 Aaron Rodgers. 2020 ARod is more wily and surly but has enough weapons around him to put up a massive number at his discounted price of $7,000.
Joe Burrow: I'll say it again: this kid is SPECIAL. I honestly think Joe Burrow will end up in the Hall of Fame once it's all said and done. He has definitely taken his lumps as a rookie in some brutal matchups, but he now gets to revisit the team he dropped 28.5 DK points on in Week 2. The Browns forced the rookie to throw 61 times in that game, but he did not turn the ball over and accounted for four total touchdowns. At only $5,500, this is a SUPER SMASH.
Todd Gurley: Last week was exactly what I predicted in the Falcons-Vikings game. I predicted easy passing on both sides, with the run game abandoned early to keep up in the arms race. Gurley got plenty of looks, but not much room. For the same reason I am fading Matt Ryan, I am elevating Gurley this week. Detroit cannot stop the run. With how poor the Falcons defense has been all year, it should be a welcome sight for them to face a team who they can successfully keep the ball away from. Gurley's price also dropped back down to $6,000, making him a much better value than he was against Minnesota anyway.
Kareem Hunt: He might not be the best dude in the world. Lord knows he's not the kind of guy I would share a beer with. He is, however, a very talented running back, in a very friendly system for running backs, facing a defense with no ability whatsoever to slow down running backs. He is also coming out of the shadow of getting utterly shut down by Pittsburgh. This dropped his price a bit, which is the icing on the cake for the easy money on Cleveland's backup kicker.
Tyler Lockett: We have to go back two weeks, pre-bye, to see Lockett struggle mightily in his last two games. This is exactly the type of sneaky smash I'm licking my lips for. Lockett is already of the most underappreciated players at the position and now is being overshadowed by the megalith that is DK Metcalf. Against the Cardinals, I expect Metcalf to get the Patrick Peterson treatment, leaving Lockett to run his routes and carve up the rest of the field for a bargain. He is a bouquet of forget-me-nots.
Tyreek Hill: No-brainer, right? As fun as the Cheetah is to watch, he was not a real factor in the Buffalo rainstorm. The running game was too effective, and it wasn't worth taking too many shots down the field with a slick ball and a banged-up Bills linebacker group to exploit with Travis Kelce. This week offers the complete opposite. Denver is very strong at defending the run but is missing many key players in the secondary. Andy Reid and Patrick Mahomes eat cheeseburgers and blown coverages for lunch. The main beneficiary to that is Hill. I would honestly be willing to pay even more for a crack at Hill's ceiling this week.
Hunter Henry: Ohhhh boy! This is the best chance I have this year to break out of my tight end slump. With Keenan Allen a little banged up, I expect Hunter Henry to see even more work than his season average. Jacksonville's defense isn't good at any facet of the game, so I can picture a strong running game, followed by a play-action explosion from rookie phenom, Justin Herbert. I predict 8-10 targets and at least one touchdown for Henry, which will be more than enough to justify his modest $4,500 price tag.
Robert Tonyan: I correctly faded Tonyan last week in a very tough matchup in Tampa. This week, the target volume should be back in full force for Big Bob, especially in the red zone. Houston was recently picked apart by Anthony Firkser, which makes me very sad because imagine what Jonnu Smith could have done if he didn't roll his ankle. Tonyan's price also tumbled back from the realm of make-believe. At $4,600, I will not hesitate to roll with him in any contest build.
Blood Diamonds
Written By @Bo_McBigTime
10/16/2020
Week Six is upon us, which doesn't mean anything significant unless you're like me and circled the date on the calendar as a huge winning opportunity in cash games. I'm giddy with excitement at this week's main slate; like when my local booze shop gets a bottle of Blanton's in stock. I would rather not make a choice between bourbon and reloading my Draft Kings account, so we will try our mightiest to make a double up this week, at minimum.
Something interesting happened on DK this week; running back pricing is out of control! Compared to the modest increases in the wide receiver market, running backs saw a much larger hike from last week, regardless of the player's performance. I have a feeling they will also be raising their rake soon, especially after their main competition was under fire last week for their live scoring crashed, leaving all levels of players peeved about the inability to track ownership and/or make late swaps. DK happened upon a new mine, full of diamonds and degenerates. As a DK shareholder, I am loving the angry Fan Duel customers who are stampeding away and using the blood of FD as war paint, scouring the hellscape for deposit promo codes. Consequently, there will be an influx of fresh meat in the DK lobbies, which leaves me licking my chops in cash games and mellowing my exposure to certain GPP tournaments.
What will not change is my process for ending up above the pay line in each type of main slate contest. I will still play my safe-floor volume players in cash games, I will game stack the ever-loving crap out of GPPs, and in multipliers, I will spend up on high-priced studs and fill in the cracks with those juicy little value plays. Down below, you will see an example lineup from each of these strategies, plus some reasoning and potential pivots.
Volume Play
QB: Cam Newton $6,500
RB: James Conner $7,100
RB: DeAndre Swift $4,500
WR: Calvin Ridley $7,800
WR: Adam Thielen $7,300
WR: Damiere Byrd $3,500
TE: Zach Ertz $5,000
FLEX: Myles Gaskin $5,400
DST: Dolphins $2,900
Remaining Salary: $0
From the top, we have a massive opportunity for the Patriots passing game, namely Cam Newton, to explode on a banged-up Broncos secondary. Add in his modest price, and we are a full go, fresh off the plague list. I also like N'Keal Harry, at his price, but Byrd has been equally targeted in the offense and costs a thousand less. I am spending up on Conner this week because I see him getting at least 20 touches in another good matchup, especially with more focus on the rookie Claypool. Ridley and Thielen are the top weapons in what should pan out to be a passing game shootout. Ertz is criminally underpriced this week after a rare dud last week. I'm fading Fulgham this week because he's too expensive and shiny. Gaskin can wipe his brow that he won't have to share the backfield with a certain former All-Pro, and pairing him with his defense against Flacco and the Jets is a no-brainer.
Game Stack
QB: Ryan Tannehill $5,900
RB: James Conner $7,100
RB: Myles Gaskin $5,400
WR: Adam Thielen $7,300
WR: Will Fuller $6,800
WR: AJ Brown $5,600
TE: Jonnu Smith $5,200
FLEX: D'Andre Swift $4,500
DST: Bengals $2,100
Remaining Salary: $100
I will not be heavily exposed, money-wise, in GPP tournaments this week. DK is going to be making all sorts of bank in the Milly Maker from new players who are emigrating from Fan Duel. I will stick to single-entry or limited-entry tournaments with a higher entry fee, which should level the playing field and lower the pay line. My sneaky shootout of the week is the AFC South showdown between the Titans and Texans. I am banking on shinier games and the questionable tags on Brown and Smith to take some of the chalkiness. The obvious shootout is between Atlanta and Minnesota, so I still want some exposure there with Thielen or Ridley. I will eat the chalk on this week's best value at any position, D'Andre Swift. He is due for a breakout, especially if Adrian Peterson is ruled out with his illness. At the bottom of the DST price barrel are the Bengals. Once again, we will target the incredible probability of Philip Rivers paying our bills with his propensity to turn the ball over and take sacks.
Pay Up On Studs
QB: Lamar Jackson $7,700
RB: Derrick Henry $7,300
RB: D'Andre Swift $4,500
WR: Adam Thielen $7,300
WR: LaViska Shenault Jr. $5,200
WR: N'Keal Harry $4,500
TE: Mark Andrews $6,500
FLEX: Irv Smith Jr. $2,500
DST: Ravens $4,500
Remaining Salary: $0
I am actually excited to play some multipliers this week. There are still some studs out there who are nearly certain to pop off for some crazy value. Lamar Jackson is never below $8k, but this week he somehow is after some mediocre fantasy performances. I don't believe the league has finally cracked the code of this Ravens offense. I also don't believe the Eagles are the type of team to duplicate the results of the Ravens' previous opponents. I don't want to fade Derrick Henry as I did on Tuesday night, he's always up for scoring points and I would have him priced above $8k this week, especially with multiple top dollar running backs off the slate. The whole world is still sleeping on LaViska Shenault, who has been one of the safest floors in the game, with an impending Mapletron-Esque explosion waiting to happen. I will also spend up on Conner and Ridley in other builds, so don't forget about those guys. Another running back in this strategy would be Aaron Jones. Irv Smith is my bargain basement lottery ticket of the week, caught up in that shootout against Atlanta.
Ye of Little Faith
Written By @Bo_McBigTime
10/15/2020
The gravy train finally screeched to a gelatinous, skin-on-top halt in Week 5. My winning streak in cash games was lovely; forcing fewer delves into the bank account to reload funds after our tournament lineups didn't keep enough coal on the fire. Some incredible value plays broke out for us, like Chase Edmonds and Teddy Bridgewater, but alas, the real breakouts at the bottom of the pricing barrel were missed and compounded with disappointing performances from Antonio Gibson and James Robinson.
My builds were strong, but not enough to pay out last week, challenging even the most boastful and arrogant DFS player to look inward and test the faith in his or her ability. Before reloading, I made sure to spend some bonus Sheckles (DK Crowns) on the Tuesday slate between the Bills and Titans. I didn't feel a ton of confidence in any particular build, so I threw together five or six lineups and risked a whopping $2.60. Of course, EVERY SINGLE ONE cashed big for the contest size and I ended up with a wonderful 5x payout. This game (DFS) will drive you mad, win or lose. Since this is the first time in 2020 that I haven't at least broken even across all played contests, there will have to be a renewed focus on the process. Ye of little faith will be led astray from the principles that have led to victories aplenty. The real winners will wipe their bloody lip, hitch up their britches, and put their nose back on the grindstone.
As with every week, win or lose, we look to take advantage of the pricing algorithms that will price up players who were successful the week before and will also carry higher ownership from points chasers. Here are two players from each skill position who will be overvalued and thus avoided on the upcoming main slate.
Gardner Minshew: Everyone loves to root for the mustachioed Minshew, but he was incredibly inefficient with his 31 completions versus Houston. He threw a season-high 49 passes and barely snuck into bonus territory with 301 passing yards. Detroit's secondary has not been terrible this season, yielding the second-fewest fantasy points to opposing quarterbacks. There is also a good reason to believe the Jaguars will be able to run the football on the Lions in a closer game, making it less likely to see those famous garbage time points from Minshew if he is rostered for $6,400.
Teddy Bridgewater: In a smash matchup last week, Teddy B was more than adequate against the hapless Falcons defense. Even then, the stats were buoyed by a 57-yard house call that was all DJ Moore reminding folks that he's still special. I don't see that stat line repeating this week against a staunch Bears defense that put Tom Brady in the senior home. Add to that Teddy's price tag rising to the $6,000 mark, and I'll pass for better value if I'm spending down at quarterback this week.
Todd Gurley: Don't get me wrong here; Todd Gurley has been a revelation in Atlanta with his touchdown production. There is also nothing I hate more than chasing points that came against an atrocious run defense and boosted by multiple touchdowns. Gurley also saw a massive hike in his price, from $5,700 to $6,300. The value just isn't there in a regression week against a bad-but-not-that-bad Minnesota run defense.
Miles Sanders: Last week's numbers in the box score caught me by surprise. I was certain that the Steelers were going to bottle up the only real threat in this offense. If you look closer, Sanders compiled all-but-six of his rushing yards on the 74-yard romp in the first quarter. His other 12 touches in the game resulted in 25 total yards. Baltimore is just as stingy upfront as Pittsburgh and will have replayed the long touchdown ad nauseam in the film room. At $6,600, I'll be looking at a number of much more appealing matchups this week at running back.
Robbie Anderson: Just as easily as we predicted the Panthers to explode on the lowly Atlanta Falcons, we can fade them against the Chicago Bears. Robbie was a darling, converting his 13 targets into eight receptions for 112 yards. I expect the target volume to be more in the six-to-eight range against the Bears, who will have to be better than Atlanta was at rallying to the ball and putting Anderson on the ground.
Darius Slayton: This was another good call made last week, where the Dallas Cowboys predictably could not cover the speedy receiver downfield, to the tune of eight receptions on 11 targets for 129 yards. This week, the Giants face the Washington Football Team, who has fared pretty well against outside receivers to date. I am more fading Slayton because of his price tag, up $600 from last week. I also do not have much confidence that Daniel Jones will have time to heave the ball deep with a talented WFT pass rush up in his business.
Robert Tonyan: What a game this guy had. I am a big fan of his talent (and story), but that one game was a perfect storm for the numbers he put up. Predictably, his price shot up from $3,800 to $5,100!!! Add that to a lot of chasers driving up his ownership, and I'm fading him in all but a couple of GPP builds with Aaron Rodgers. The Bucs are a good defense and the Packers are expecting their red-zone weapon and All-Pro wide receiver Davante Adams to return from injury.
Darren Fells: This guy was a nice little sneaky value play when Jordan Akins was ruled out with concussion/ankle injuries against the Jaguars. He was still only targeted twice, corralling both of them with a touchdown to nail down a great tournament bargain smash status. With Akins likely to return this week, plus his price up to $3,800, we can't in good conscience predict a repeat value from the ageless wonder that seems to only catch touchdowns.
With the fades, we also have the sneaks. The following players are coming off disappointing performances the previous week, but are set up to return hidden value from lower ownership and depressed pricing.
Kirk Cousins: By now, I shouldn't have to tell you to attack the Atlanta Falcons defense. Cousins had his moments against Seattle but were overall a disappointment with only 16 points on DK. This week, I will be stacking the ever-loving crap out of this game. Neither of these passing defenses are any good and both offenses have enough firepower to put up some impressive numbers. I also expect the Vikings to miss Dalvin Cook a lot in this game. Mattison and Boone are both ok running backs, but neither is a home run waiting to happen like Cook.
Lamar Jackson: I never thought I would ever see this name on a sneaky value column, but the early reporting is the league is finally figuring out this Ravens offense. With homage to Lee Corso, I say "NOT SO FAST MY FRIEND!" This might be the only time we see Big Truzz under $8,000. The Eagles have also been decent against opposing quarterbacks, but that was aided by facing Dwayne Haskins, Nick Mullens/CJ Beathard, and Joe Burrow's olé offensive line. Against the Rams, they were shredded for 37 points, and most recently were the midwives in the birth of Mapletron. Give me all of the Lamar Jackson this week.
James Conner: It was a ho-hum week for Conner against the Eagles. Their front seven did a good job of keeping him from breaking away, which allowed for Chase Claypool to rip off a monstrous performance. The Browns are a better pass-rushing team than they are at stopping opposing running backs, which means the deeper passes might not be readily available for Big Ben, who should look to dump off to Conner a lot in this game. He is averaging 17.5 points per game on DK, and although his price rose to 7,100, it was not as much of a hike as we saw from other players on the slate. 25 points is definitely on the table this week for Conner.
Antonio Gibson: He might be the only running back whose price wasn't gouged higher from last week to this week. The Rams were a formidable opponent and Gibson's performance was obviously hindered by the change at quarterback when an injured Kyle Allen made way for Comeback Player of the Year, Alex Smith. With Allen expected to return as the starter this week, look for Gibson to see plenty of action against the Giants, easily justifying his $5,500 price.
Diontae Johnson: Health-permitting, Diontae will be at a sleepy discount at $4,900 this week against Cleveland. We can attribute some of Mapletron's stellar performance to him replacing Johnson in the slot when he left after taking a direct shot to the back. Assuming Johnson can play, he will command the short-yardage receiving once more, with even more upside after the catch. I would rather plug Johnson into my lineup than a very shiny Claypool if he is active for the game.
N'Keal Harry: This is the perfect season to take advantage of recency bias. Some of these teams have not been seen in weeks from all the COVID shuffling. Harry will go against a vulnerable Broncos secondary with his star quarterback back on the field after contracting COVID-19. Lest we forget this tandem's explosive capability; and they have been nicely priced down from the hiatus. Wheels are up on the Patriots passing attack this week; most notably their promising sophomore Sun Devil.
Zach Ertz: What an atrocious showing last week for Ertz. He did receive six targets but only pulled one in for six yards. The shiny new object in this offense is undrafted receiver Travis Fulgham, but I see a real opportunity for Ertz to right the ship and get on the same page with Carson Wentz again this week against Baltimore, who has been more successful against outside receivers and upfront than they have against opposing tight ends. At only $5,000, this could be a slate breaker.
Irv Smith Jr.: We saw signs of life from Irv Smith Jr last week, with a season-high five targets and putting up four receptions for 64 yards. His athleticism is undeniable; we should see him get plenty of looks against an abysmal Atlanta secondary in a likely shootout. At only $2,500, he might also be relegated to a cash play because of popularity, but if we don't see ownership rise too high, this might be the sleeper value pick of the week at the tight end position.
Scooby-Doo and Shag Carpet
Written By @Bo_McBigTime
10/8/2020
Like many of you, I have been playing fantasy football since before high definition television and data-driven analytics that wouldn't freeze when someone called your house. It was a time where newspapers weren't going bankrupt and actually featured good journalism. Fantasy football nerds like me would score our leagues on Tuesday morning from the box score and no, we had not yet thought of PPR, SF, or TE premium. I was forced to watch the 49ers, Raiders, and the primetime games on a grainy 19" tube TV that, despite weighing 75 pounds, somehow remained suspended on a wobbly Made-in-China end table that was covered in crayon and held together by dried Pledge. I identified the runner with the ball as Charlie Garner from his gait and running style, not from easily seeing his jersey number. The Saturday research was rudimentary at best, slurping Honey Nut Cheerios while sitting cross-legged on filthy green shag carpet, with Scooby-Doo and the Mystery Machine gang chasing down ghosts in the background. Shaggy was scared of mummies, I was afraid of Brandon Jacobs losing volume to Derrick Ward.

The first real fantasy dilemma that I remember was whether or not I wanted to draft Terrell Owens, whom I thoroughly despised before he became a Dallas Cowboy. This seems unbelievably silly now, as I draft 49ers without blinking if the value is right. DFS allows me to play the way I feel is the most fun. It's more immediate, more exciting than redraft or dynasty. The stakes are higher, the glory or pain is imminent, and the "experts" are truly only separated from good players by bankroll. You guys out there, the good DFS players, can take down the sharks with good contest selection, sticking to your guns, and attacking a slate without fear. In the end, there are no real experts, only wins and losses. Nobody is immune to the ebbs and flows, mid-game injuries, benchings, and unexpected game scripts. We can only hope to pick the right combination of players to get us over the pay line.
Sticking to the same build strategies that have gotten us this far: Volume Plays for Cash Games, Game Stacks for GPP, and Pay up on Studs for Multipliers. Here are some example builds for each contest type.
Volume Play
QB: Dak Prescott $7,400
RB: Clyde Edwards-Helaire $6,800
RB: Antonio Gibson $5,000
WR: Amari Cooper $7,400
WR: Robbie Anderson $5,900
WR: Darius Slayton $4,800
TE: Eric Ebron $4,000
FLEX: Chase Edmonds $4,700
DST: Steelers $3,800
Remaining Salary: $200

Despite the shrinking slate from COVID-19, I expect the pay line on cash games to be a tick higher this week. There are plenty of safe plays here. The key is the floor of production expected. Stacking isn't always something I need to focus on in cash games, but the Cowboys have shown the need to pass, and an aptitude to pass well, in every game so far. There are more safe cash RBs on the board here, such as Mike Davis, James Conner, Kareem Hunt, and James Robinson, but they are priced up as a result of the past week. I am torn between my beloved DJ Moore and a liberated-from-Gase Robbie Anderson. Anderson has been better this year and is cheaper, so I'll play the game. Slayton is facing the Cowboys… Ebron is a sneaky safe play this week, with many people forgetting about the Steelers after their forced bye week. Philly is terrible against the tight end position and Big Ben is liking the early connection with Ebron. I don't believe Drake is 100%, so despite another cupcake opponent, I will take the discount on Edmonds in this format to really crush value here. The Steelers will be licking their chops with a tattered Eagles line and a quarterback who holds the ball too long and makes plenty of mistakes.
Game Stack
QB: Teddy Bridgewater $5,900
RB: Mike Davis $6,400
RB: Ezekiel Elliott $7,800
WR: Amari Cooper $7,400
WR: Robbie Anderson $5,900
WR: Olamide Zaccheaus $3,000
TE: Evan Engram $ 4,600
FLEX: Todd Gurley $5,700
DST: Colts $3,300
Remaining Salary: $0

In GPP/Tournament play, we aim to be BIG and different. You're buying a lottery ticket, hoping your numbers are the ones to pop up. One way to increase the odds of rostering the slate-breaking money play is to attack the games that are likely to feature a high point total and predict which players will contribute most to that pyrotechnic display. You can attack bad defenses like Dallas and Atlanta or you can feature great offenses like Seattle, Kansas City, and Baltimore. This week I am erring on the combination of the Dallas/NY Giants and Carolina/Atlanta games. Both games feature decent to great firepower on offense and atrocious defense on both sides. To be different, we look to the lower-priced quarterbacks like Teddy Throwsevelt and Danny Dumps, instead of expensive Dak and wildly inconsistent Matt Ryan. Mike Davis has been the perfect system running back and his price might be too spicy for tournament players. I also love DJ Moore this week in tournaments for a little more coin than Robbie Anderson. Zaccheaus is likely only a product of his newly found opportunity, with Julio Jones and Calvin Ridley nursing injuries and Russell Gage showing he is only a slot weapon when the studs on the outside are running well, but he should get looks and make his bargain price pay off great ROI.
Pay Up On Studs
QB: Patrick Mahomes $7,700
RB: Ezekiel Elliott $7,800
RB: Chase Edmonds $4,700
WR: Tyreek Hill $6,900
WR: Henry Ruggs III $4,700
WR: Olamide Zaccheaus $3,000
TE: Travis Kelce $6,400
FLEX: Laviska Shenault Jr. $4,500
DST: Cardinals $4,100
Remaining Salary: $200

Once again multiplier contests are a hybrid between the volume floor needs of a cash game and the upside and differentiation needs of a GPP. You have to be above the pay line, but that pay line is typically higher with the need to beat 90% of your opponents. I have had success with a "Stars and Scrubs" approach for years in these contests. Stars are a safer bet to return both floor security and mega upside. No offense epitomizes that strategy more than the Chiefs. Another strategy would be to put CEH in and swap Cheetah for another high dollar wide receiver. Kelce is also a nice pay up option in tournaments. Ruggs, coming off an injury, possesses insane upside in a divisional slugfest and is going to be less popular from being forgotten about. Zaccheaus is the best value on the board this week, with his new role in a banged-up receiving corps. Big Viska is criminally underpriced at $4,500 and enters Week 5 without an injury designation. The Cardinals defense has been average this season, but a date with Joe Flacco and the hapless Jets should elevate them. Some weeks shape up where multipliers and GPP lineups are very close in resemblance. This is one of those weeks, so I will employ this build in some tournaments as well.
Cash Is King
Written By @Bo_McBigTime
When I set out to write DFS articles, it was with visions of grandeur and a cacophony of cheering fans who would heed my advice and praise me for leading them to riches. I can happily say that we have been slightly above average overall, nothing less than mediocre. For the cash players out there, we have doubled up EVERY SINGLE WEEK. For some, that has also translated into modest tournament winnings. Our spouses can upsize to the venti coffee drink and the single guys and gals can afford that extra indoor succulent plant that can live on two spritzes of water per month instead of three. For those of you sipping your overpriced elixir while talking to your cacti about injured running backs, we're just getting warmed up.
Where was I right? We saw a dreadful performance from the entire Bears offense, led by "One Trick Nick" Foles. The Colts were just as suffocating to the clueless Nagy attack as I suspected, only salvaged mildly by an astounding touchdown catch in garbage time by Allen Robinson. I predicted a total struggle and ARob was the only one who ended up with enough points to justify a spot in your DFS lineup. Rex Burkhead faded back into his cave, Mo Alie-Cox was out-snapped by Trey Burton and Jack Doyle, and Jimmy Graham was covered well by the aforementioned Colts defense. Deshaun Watson was strong, albeit not amazing with 23.9 points, Darren Waller was back to his highly-targeted ways with 16.8, and Joe Mixon broke the freaking slate with a whopping 45.1 points!

Where was I wrong? I took some gutsy shots last week in tournament play and honestly, it turned out dreadful. It was true to the upside you need to win a tournament, but not many panned out. The biggest miss was on Kenyan Drake. Yes, he looked tentative and disinterested, but what stood out on the tape was the play-calling by the Cardinals. Drake touched the ball plenty, but was running mainly shotgun formation stretch runs to the short side of the field. They also are not passing to him like they did a ton of last season. Baker Mayfield was sharp, but was game scripted out of volume by the effectiveness of the Browns running game against the Cowboys. DJ Moore was not targeted enough to make him a good play. His low red zone numbers are worrisome. Justin Jefferson and Devin Singletary exceeded my expectations again this week, and the GOAT Tom Brady was absolutely lethal against a great Chargers secondary and without Chris Godwin. That was some kind of shootout with a rookie quarterback 22 years his junior, with the old guard winning the game with his fifth touchdown pass.
We had some truly remarkable breakout performances in Week Four, but not all of them will carry over to a winning lineup this week. I have picked two players from each skill position who are unlikely to appear in a winning lineup from a points regression, exacerbated by higher pricing and ownership.
Gardner Minshew: I really like Minshew as a player, but I find it difficult to put him in this week against a capable Houston pass defense. He is even priced above Matt Ryan this week, who I expect to be more likely to put up the 24 points that the Mustache did last week. He's a good guy to fade this week.

Ryan Fitzpatrick: Some of you whackos lucked out last week playing Fitz in tournaments as a value play. In the end, sheer terrible volume turned into 26 points for Fitz, thanks to 45 passes for enough to get over the 300-yard bonus, 46 yards rushing, and a garbage time dive into the end zone. He even threw two interceptions to his zero touchdown passes. This week he faces the 49ers, who love to play keep-away with the running game. Volume is capped, and the bugles will be sounding for Tua Tagavailoa as a result of this regression.

Melvin Gordon: Last week was the swan song for MGIII. The Jets defense is terrible and that's all it took for Gordon to break away for two long touchdown runs and perk everyone's ears up. I see it all come crashing back to earth this week against the mighty Patriots. I won't even have Gordon in tournaments, in fear of the complete shutdown.

Kareem Hunt & Co: The Browns love to run the ball. They feasted on the Cowboys to the tune of 307 rushing yards. Nick Chubb is out for a while with a knee injury, so the balance of touches is in question. Hunt is surely elevated in the meantime, and D'Ernest Johnson is the waiver wire money pit this week. Don't count out Dontrell Hilliard for a share either. This week, I'll play Hunt in tournaments here and there, but won't touch anyone here in cash against a tough Colts defense.

Odell Beckham Jr: There it was; the temporary rekindling of happiness for OBJ. It usually happens as a result of exploding against the Cowboys, which he has done numerous times throughout his career. Don't expect it to last, as they now face the toughest pass defense in the league. OBJ is priced appropriately, but if he gets blanked, I won't be the least bit surprised.

Jameson Crowder: With the news of Sam Darnold being held out of this week's game with his ailing shoulder, we must immediately downgrade the red-hot Crowder. Arizona has done well defending the wide receiver position, and Joe Flacco does not have the pure locked-in obsession with Crowder that Darnold does. He will do fine, but he is overpriced coming off a 20 point breakout last Thursday.

Austin Hooper: I would say that the tight ends due for the most regression are George Kittle and Robert Tonyan, but Kittle is always a good play and Tonyan is on the bye week. Enter Hooper, who is another Cleveland fade this week after a smash in Dallas. Indy is number one against the tight end position. Hooper's volume in the passing game has already been sparse. Play the Browns studs at your own risk.

Dalton Schultz: The Cowboys passing game really has not missed Blake Jarwin this season. Schultz is not quite as athletic and his hands are occasionally suspect, but the Stanford kid has still commanded a good share of targets out of the millions dished out by Dak Prescott. The Giants have shown some strength from the linebacker position and are the only NFC East squad to cover the tight end position well. I would look at Zeke Elliott and the outside receivers, Cooper and Gallup to get more looks this week to exploit mismatches.
Keep an eye out for these guys who were disappointing last week, but should be in line for a bounce-back, with added value from depressed DK pricing and ownership percentage
Jared Goff: The most stunning thing I saw last week was the abysmal coaching job exhibited by Sean McVay against a pitiful New York Giants team. He had the Rams playing not to lose, so naturally, it took the whole game for Los Angeles to pull away. The play calling for Goff was ultra-conservative and boring, and the running back touches went to the carcass of Malcolm Brown, instead of the explosive and talented Darrell Henderson. I look for McVay to right the ship and remove the shackles from Goff against Washington. At $6500, he isn't a steal but should provide the volume floor needed in a cash lineup.

Daniel Jones: It pains me to say it as a Cowboys fan, but their defense is worse than fruitcake made from roadkill and old prunes. The Giants have been explosive at times this year and Jones will be my tournament quarterback for this week, coming off a stinker against the Rams.

Jonathan Taylor: Taylor was another player notably absent from the game plan in Indy, where touches were given to the serviceable-but-nothing-more Jordan Wilkins. Frank Reich isn't a bad coach, but I am sick and tired of talented players not getting the opportunity to get into a rhythm and show what they are capable of. With all of that being said, JT is still a powder keg of talent and is bound to blow up in a big way. After that, I don't think he will be sharing much for the rest of his illustrious career.

Clyde Edwards-Helaire: Yes, another rookie. CEH's performance was not terrible against a rough matchup with the Patriots. I can't stress enough the amount of bounce-back potential that exists when a running back goes from facing a great run defense to a terrible one the next week. The Raiders are terrible at slowing down the running back position, and CEH will be ready to show that his Week One performance was not a flash in the pan.

Michael Gallup: The torches and pitchforks are out. Gallup has been disappointing this season, despite running a lot of routes in the top passing attack in the league. With the amount of talent on this team, Gallup definitely included, I'll chalk it up to "this guy is DUE!" If they want to bury the guy one week after dropping 28 points, I'll buy that dip at any time. The Giants are vulnerable everywhere, especially deep. They bottled up the short passing game for the Rams last week, so I'll err on the side of them slowing down Cooper and Lamb this week.

Darius Slayton: Since Week One, Slayton has not been great. This is the ultimate "get right" week against the league's worst defense in Dallas. We could see the kind of explosion out of Slayton and Co that will roll Mike Nolan right out into the unemployment line (fingers crossed).

Evan Engram: The dead horse, nail in the coffin for this week is that the Cowboys were dead last at defending the tight end position until the Eagles gave up a billion points to Kittle last week. Jason Garrett might be one of the worst coaches in football, but his offense is very tight end friendly, and Engram surprisingly has stayed away from the IR in this season of unwavering pain.
Tyler Higbee: He's back! My favorite guy to stack with Goff this week will be Higbee, who was another casualty of the Rams conservative dud last week and had his touchdown vultured by Gerald Everett. The entire NFC East is abhorrent at defending the tight end position, so we exploit that by attacking them with Higbee, much like we did against Arizona last year.
Starships and Wet Ass Profits
Written By @Bo_McBigTime
10/2/2020
We are approaching the end of the first quarter of the fantasy football season, but aside from projecting saliva droplets harmlessly into our masks, we have sailed through picking DFS values without the cooties shrinking the slate. We have been more preoccupied with sore hamstrings than viruses until now, but there is reason for optimism in the value plays without the Titans and Steelers involved. Last week, NimblewNumbers proudly trotted out some truly meteoric performances vaulting us skyward, just as the wise Nicki Minaj envisioned. I truly pity the poor Amazon drivers in Maryland who were tasked with furnishing Scott's orders for alligator boots and rhinestone-emblazoned chaps. I spent my more modest earnings on rainbow wigs and bubble wrap (don't ask). For Week Four, I am driven to earn enough on the DFS slate to buy my wife what she has always wanted: a deluxe herb grinder and a Swarovski crystal water pipe. If not, I'll feel worse than the guy responsible for keeping Marine One stocked with hand soap. If the first three weeks are any indication, we will be just fine. The forecast in October calls for some mad drip, and we're here to get wet.
For the people who haven't been following my weekly lineup builds, there are generally three types of contests that we play on Draft Kings: Cash games, GPP (Tournaments), and Multipliers. Each contest has a unique way to win, so I have devised a strategy for each one that I will stick to when building my ultimately victorious roster. For cash games, the objective is to outscore the majority of your opponents, so a safe floor of volume is the most successful play. In GPP, the kinds of point totals that are required to make money are very high, so we have to focus on upside value compared to the players' salaries, while also considering his ownership percentage to differentiate our lineup from the hundreds of thousands of other entries. The way I usually attack that is with a game stack, where I fill my lineup with players on both sides of a game I expect to score a lot of points. We're looking for the starship, so to speak. Multipliers are a hybrid of cash and tournament play, so we employ all of these strategies to hit the pay line above the top 10 percent of the opponents to cash 10 times the entry fee. In those contests, I like to pay up on the best players, and fill in the rest with sleepers who cost very little. Here are examples of all three that I will be playing in Week Four, and hopefully cashing enough to get my daughter an office chair that will help her pay attention better during distance learning.
Pay Up On Studs
QB: Patrick Mahomes $7,400
RB: Alvin Kamara $8,000
RB: Jonathan Taylor $6,600
WR: DeVante Parker $5,700
WR: DJ Moore $5,600
WR: Danny Amendola $4,000
TE: Jordan Akins $3,300
FLEX: Kenyan Drake $6,000
DST: Colts $3,300
Remaining Salary: $100
I don't think I will have any lineup builds without Alvin Kamara this week. Hell, I even played him every week for a year and a half in 2017-2018. His floor, upside, and matchup is a must start, regardless of ownership. He is what the kids call, "Hard to tackle." Mahomes at $7,400 is honestly a steal and I don't mind playing him naked against the Patriots, since I don't know who Belichick will scheme out of the game. Taylor is a powder keg of talent, waiting to explode for a massive game. Drake is also looking to silence the doubters against another ideal opponent. Colts DST scores points every week, and I don't trust Nick Foles at all this week. All of the WRs in this build are value plays, looking to slap 3x without blinking. I mentioned Akins in my preview article this week as a bargain basement TE dart throw. He should be targeted often by Deshaun Watson and the goal is to get 10+ points out of him this week.
Game Stack
QB: Matthew Stafford $5,900
RB: Alvin Kamara $8,000
RB: Jonathan Taylor $6,600
WR: Tyler Lockett $7,000
WR: Kenny Golladay $6,000
WR: DeVante Parker $5,700
TE: Adam Trautman $2,500**
FLEX: TJ Hockenson $4,800
DST: Colts $3,300
Remaining Salary: $400
**Jared Cook very questionable in Week Four. If he is out, Trautman is the play.
Lots of eyes will be on the other games on the slate with high expected totals. Saints-Lions really appeals to me as a high-scoring game with the focus mainly on both passing games. Brees' upside hasn't been very good this season, especially without his main receiver on the field. Stafford is very affordable and might end up with the most QB points in the league on Sunday. I'm watching the injury report closely for whether Jared Cook is playing. If Cook goes, I will pivot to a lower priced WR/Flex combo and switch out Parker.
Volume Play
QB: Cam Newton $6,400
RB: Alvin Kamara $8,000
RB: Jonathan Taylor $6,600
WR: DeVante Parker $5,700
WR: DJ Moore $5,600
WR: Justin Watson $3,400
TE: Darren Waller $5,200
FLEX: Joe Mixon $5,800
DST: Colts $3,300
Remaining Salary: $0
I fully expect a lot of points to be scored in the Patriots-Chiefs game. Since I don't know who is going to win, I'll just say I'm taking the over. That means I'm looking to capitalize on Cam Newton's very high floor in a shootout. If they are running the ball a lot, I see Cam getting work at the goal line. If they are playing catchup, I see Cam throwing it downfield with effectiveness. Watson is a sneaky value with all the injuries at receiver in Tampa and Waller is hungry for a redemption after getting shut down in New England last week. Joe Mixon is the intriguing play for me this week. His volume hasn't waned at all this season, despite the paltry production. If I pray for some big plays from the talented back, I might get rain. Either way, I don't feel terrible about his price in a cash game.
Big Splash
Written By @Bo_McBigTime – 10/1/2020
Another solid week of DFS winning is in the books for the NwN crew and our followers! We came in like a fat kid cannonball splash with some sexy plays that put just about everyone involved over the pay line except ME! I cashed some contests for mild numbers, but where Scott and you all stuck to your guns on the top plays and took home grocery money, I got too cute and meddled my lineups to miss the pay line on six contests by less than a point. Of course, that's what I get for bending my own rules to squeeze in closer to the salary cap (DON'T do that!). I was squarely in the green until Russell Wilson nailed DK Metcalf for his fifth touchdown pass of the game (this helped most of my lineups). Then, if Dak Prescott was to march down and score the game-winning, 40 million dollar touchdown, I would have been streaking through the streets wearing nothing but a lei and a whiskey drink. Instead, he threw an interception to cripple the Cowboys (and my bankroll).
Where was I right? Well, I was dead on predicting the Week Two points chase of Deshaun Watson (18.06), Leonard Fournette (4.2), Melvin Gordon (7.8), Robbie Anderson (10.5), Odell Beckham Jr (9.9), Dalton Schultz (8.8), and Tyler Higbee (8.0). Each one of those guys scored below their projection for the week and would have left a lot to be desired in a lineup build, even though Watson was much better than expected for most of the game. I was also high on value performers Joe Burrow (23.38), Carson Wentz (23.5), Antonio Gibson (15.0), Michael Gallup (28.8!), and Allen Robinson (31.3!). Going after values, understanding that DFS companies use weighted algorithms to determine pricing, is the meat and potatoes of this article. The previous week's performance priced some of these guys too high for their expected output. Conversely, disappointments from the previous week showed depressed pricing that can be exploited when the matchup and opportunity suggests a breakout performance.
Where was I wrong? Right off the bat, I haven't been very successful in predicting the tight end position this season. Since I typically spend down quite a bit at tight end, I'm more often than not throwing a dart. I'm terrible at darts. Logan Thomas (7.1) and Drew Sample (1.1) did not get it done in Week Three and hampered me in spots where a few more points would have made a lot more money. I was also joined by the masses in our disappointment for Joe Mixon (8.5) in a smash situation against Philly. 2.8 yards per carry is atrocious, especially against a run defense allowing 5.5 YPC going in. I'll take my medicine there.

Every week I will offer up two players from each skill position who will not live up to their performance from the previous week, helping build a roster free of players who are priced up, carry over higher ownership from point chasers, and suck away the implied value of their matchup this week.
Tom Brady: The GOAT is coming off a 23.9 point DK performance against a Denver defense that was undermanned. The Chargers secondary is first class, making the sledding and separation on pass plays a lot tougher, especially without Godwin in the slot. His ceiling is definitely capped in this game.

Nick Foles: This might be the clearest example of Fool's Gold in history. Foles DID throw three touchdown passes and led the Bears to a comeback win after Mitchell Trubisky was finally benched. However, it was the Falcons (who can't cover anyone) and even then, Foles was not particularly sharp. The Colts defense has been unbelievable against the pass, making this an absolute NO GO on Foles this week.

Rex Burkhead: Hats off to the players who threw Sexy Rexy into their DK tournament lineups last week; you're apparently a savant who likes playing Patriot running back Roulette. The same here could be said for Sony Michel, who rushed for over 100 yards. Seattle's run defense suffocated Ezekiel Elliott last week, so the best runner in this offense should return to being Cam Newton.

Devin Singletary: The Bills have looked really strong so far this season. It has been, however, due to the passing game and the breakout from quarterback Josh Allen, not the running backs. Singeltary was flanked only by TJ Yeldon last week with rookie Zack Moss injured. With Moss likely playing, I'm not too keen on rostering Singletary at his elevated price, even against the Raiders' 32nd ranked defense against opposing RB.

Justin Jefferson: His price isn't bad, but I wouldn't put the rookie in anything more than a tournament spot going against Houston's top ten defense against opposing WR. Rookie receivers are traditionally inconsistent and so is his quarterback Kirk Cousins. In most contests, I'm going with a more steady floor.

Allen Robinson: Another bear trap. I don't trust Nick Foles at all, especially against such a great pass defense. ARob is a great receiver that has shown himself to be immune to terrible quarterback play, but this isn't the week to get cute.

Jimmy Graham: By now, you should realize I won't be rostering any Chicago Bears this week on Draft Kings. Robinson and Graham were on the other end of the spectrum last week against Atlanta. There is a very real possibility they get shut down against Indy this week.

Mo Alie-Cox: Jack Doyle missing time did wonders for MAC the last two weeks, but now he's priced slightly higher at 3,900 and Doyle is returning to the field. Fade it hard.
Just as we fade guys who won't carry success over from last week, we can't ignore smash plays that were less than ideal in their last games. Here are two players from each skill position who struggled last week, but will smash this week and enjoy enhanced value from depressed pricing.
Deshaun Watson: This guy is flat-out impressive. Even in one of the toughest matchups on the slate, he was more than respectable, albeit not scoring a ton of DK points. He goes up against the Vikings this week, who have not enjoyed trying to cover anyone. At $6,600, this might be the biggest ROI on the board.

Baker Mayfield: It has been a forgettable start to the 2020 season for Baker, but the Cowboys have a secondary decimated with injuries and have only generated a pass rush from the reincarnated Aldon Smith. The big shootout potential in this game and a $5800 price tag makes Baker a great tournament play with Beckham, Landry, and Hunt as stackable options.

Kenyan Drake: Last week was supposed to be the smash for Drake, but everyone on my boat was wrong. I'm not willing to let him set sail just yet. I have more faith in him this week than I do with Joe Mixon, so scratch off your tickets wisely. Drake's price is still fair in an offense that moves the ball so well.

Joe Mixon: I want so badly to believe in this offense. The line is atrocious, but so far Joe Burrow has still been making plays. In watching the tape, the dump-off has been there, but Burrow hasn't really connected too often with his backfield, instead opting to extend the play and take more hits. I really feel like a little bit of coaching can redirect the attention to Mixon, whose supreme talent with the ball in space can shred a defense like Jacksonville.

DeVante Parker: Last Thursday, Parker wasn't terrible. He got open regularly, but Fitz wasn't overly effective getting the ball to him. Plus, the game script favored a heavy dose of the running game to shorten the game with a lead. This is yet another high point total game with good passing games and bad pass defenses. Parker will lead a high volume attack this week.

DJ Moore: I was a big fan of Teddy Bridgewater at Louisville. He was smart, precise, and was a true field general. So far, his NFL stops have called for him to be nothing more than a game manager who doesn't take risks. This season, he has been looking Moore's way in spurts but hasn't quite synced up with the star receiver. Bridgewater has, however, been taking more shots down the field this season, as his ADoT has steadily climbed. DJ Moore will eat this week, but he might break the slate if the chemistry with his quarterback finally clicks.

Darren Waller: I absolutely love it when a stud player lays an egg in a brutal matchup. It sounds strange, but in this case, the stud is Waller. He goes from Belichick scheming how to take him out of the game to Buffalo, who is well-coached but is banged up at the linebacker position and has struggled covering inside receivers so far this season (see Cooper Kupp). I expect Jon Gruden to go back to the well and feature the uber-athletic tight end like he did in Week Two against the Saints, and at $5200 could be a perfect TE/FLEX double-up option.

Jordan Akins: I was not surprised that the Steelers put the clamps on Akins last week. They did the same to Evan Engram in Week One. As with Watson, I expect a huge bounce back for the more athletic tight end (compared to Fells) on the Texans. Minnesota is average against the tight end position, but Watson has trusted Akins in third down and red zone situations more than his wide receivers so far this season. At $3,300 on DK, a 10 point performance is very attainable.
Bring on the Thunder*
*and Make It Rain!
9/25/2020
Written by @Bo_McBigTime
Last week was a resounding success for the NimbleWNumbers crew. My cash lineups were all winners, tournament plays came in at 2x ROI, and even my losing multipliers were barely below the razor-thin pay line. Scott had the big pimp slap victory, with a well-advertised (and deserved) victory lap. The only downside to the windfall from Week Two was maybe wishing the 251 point thing-of-beauty would have been entered into the Milly Maker. Scott is a humble lad, but I'm not sure how strong the WiFi would have been from Tahiti to put out this week's plays.
Once again, contest selection is ever-important. I like the Power Ball feel of entering a mega GPP, with the financial daydreaming you can drift away on for hours, but I am especially partial to the classic cash game. Doubling my entry simply by being better than slightly more than half the field is so satisfying. Since I'm "all about that action boss," I'll also enter some cheap multipliers to get a quick $100 off a $10 entry by placing in the top ten out of 117. Lower risk than GPP, more riches than Cash Games. As with the first three weeks, I will whittle my lineup builds around three frames of thought: Game Stack for GPP, Pay Up on Studs for Multipliers, and Volume Plays for Cash Games. Here is an example of all three for Week Three on the Draft Kings Sunday Main Slate.
Pay Up On Studs
QB: Dak Prescott $7,200
RB: Dalvin Cook $7,600
RB: Miles Sanders $6,400
WR: DK Metcalf $6,500
WR: Michael Gallup $5,500
WR: Golden Tate $4,500
TE: Jordan Reed $4,000
FLEX: Antonio Gibson $4,700
DST: Chargers $3,600
Remaining Salary: $0

For multipliers, the smaller field allows me to go after highly-owned studs like Dak Prescott and Miles Sanders for the sheer near-certainty they will put up a high score. Spending up on Dalvin Cook is a gut play for me, banking on Cook's stratospheric upside and price tag related low ownership. Metcalf is a home run play against the Cowboys, but you could also play Lockett in the same spot. Gallup is the desired pairing with Prescott in this format, as competitors are leery of his pedestrian numbers in the first two weeks. He is also due for a huge breakout game, similar to the one Edelman had against the Seahawks last week. With George Kittle ruled out again this week, fire up last week's GPP darling Reed for a shoo-in 3x+ performance against the pitiful Giants. Gibson's volume floor has been growing at a constant rate, as has his performance, so I'm looking for him to find the end zone again to boost his value in the Flex. The Chargers should be rostered heavily with the prospect of bottling up a Panthers offense sans CMC.
Game Stack
QB: Russell Wilson $7,300
RB: Chris Carson $6,600
RB: Jeff Wilson $4,000
WR: DK Metcalf $6,500
WR: Tyler Lockett $6,400
WR: Michael Gallup $5,500
TE: Jonnu Smith $5,200
FLEX: CeeDee Lamb $5400
DST: Washington $3,000
Remaining Salary: $100

It's crazy to stack one game so heavily, but with other high total games on the schedule acting like eye candy, we can really lock in on some shootout upside with star players that are very unlikely to be bottled up. Dallas and Seattle both have trouble with pass defense and equally high-powered passing attacks. Russell Wilson or Dak Prescott work in this build. You can also throw in Amari Cooper by saving elsewhere. Jeff Wilson will get enough volume to justify his low price tag against the Giants and was a touchdown vulture with serviceable receiving skills. He is also contrarian against a widely-owned Jerick McKinnon. Jonnu Smith is a GPP player's dream. Huge upside, volume trending upward, and in a plus-plus matchup this week against the Broncos. Washington will generate pressure on Baker Mayfield and he is obviously a poor quarterback when the pocket breaks down.
Volume Play
QB: Cam Newton $6,700
RB: Austin Ekeler $6,800
RB: Miles Sanders $6,400
WR: Amari Cooper $6,500
WR: Tyler Lockett $6,400
WR: Julian Edelman $6,200
TE: Drew Sample $3,500
FLEX: Antonio Gibson $4,700
DST: Giants $2,700
Remaining Salary: $100

Cam Newton impressed the hell out of everyone last week. His health is no longer in question, as he was dropping dimes all over the field. This week, he faces a Raiders team whose defense looked decent against the Saints, albeit without Michael Thomas. Newton is the whole offense and I'm pairing him with Edelman for the PPR volume upside. A slightly riskier pick would be N'Keal Harry, who is priced $2K less, but is less of a certainty to produce. Ekeler is going to touch the ball a ton for the Chargers, as will Miles Sanders for the Eagles. Both are facing horrendous run defenses this week. Drew Sample is the darling of Fantasy Twitter. I might throw in some lineups pairing him with fellow rookie Joe Burrow. Giants are not a good defense, but have some upside this week facing a 49ers offense that looks nothing like the preseason program.
Utter Domination
9/23/2020
Written by: Bo McBrayer @Bo_McBigTime
What a sensation! A normal late summer Sunday night usually consists of shamefully shoving Taco Bell in my face so I wouldn't chew my fingernails into oblivion. This was not the case last Sunday! The players I faded were fading, the ones I featured were exploding, and even my risky plays were doing what I had hoped they would do.

I was wrong about a couple of my fades: Cam Newton was otherworldly against the Seahawks, but he wasn't on the Main Slate to destroy my day. Russell Gage found the end zone again and even threw a Mohamed Sanu-esque pass to Julio Jones, who promptly dropped it like he was channeling Nelson Agholor. My apprehension to Week One standouts Mitchell Trubisky, Adrian Peterson, David Johnson, Marquez Valdez-Scantling, Sammy Watkins, and Logan Thomas in DFS were all keen in avoiding a dud lineup that loses money. Even Noah Fant was shut out in the first half before scoring a touchdown in the second half against Pittsburgh.

The Week One disappointments that I was looking to bounce back in Week Two were also mostly successful, although the injury bug was not kind to Jimmy Garoppolo or Saquon Barkley, and Chris Godwin entered concussion protocol and was ruled out post-writing. TY Hilton was a miss in a game that featured immense offensive letdowns on both sides. Dak Prescott put up a record-breaking point total, passing for 450 yards and accounting for four touchdowns, including three rushing touchdowns. Austin Ekeler was featured in the passing game much more in Week Two and put together a nice performance with Herbert at quarterback, even with the increased presence of rookie Joshua Kelley. Tight ends Jonnu Smith and Hayden Hurst both found the end zone and showed to be important features of their respective offenses.

Week Three lets us further narrow our scope to identify breakout performers and fool's gold. With more tape and data, we can build our lineups with confidence and smart aggression. Here are the guys I will not be rostering on Draft Kings, due to price and pitfall risk.

Deshaun Watson: Pittsburgh's defense isn't as gnarly against teams with great passing games, but as great as Watson is at the game of football, his receivers are not. Add to that a very strong pass rush from the Steelers met by one of the worst offensive lines in the NFL at pass protection and Watson is going to struggle to put points on the board in this game.

Jared Goff: The Rams have been very efficient on offense so far this season, coming into Buffalo with a 2-0 record and Goff fresh off a thorough beating of a terrible Eagles defense. The Bills are not the Eagles. They are much more equipped to force the Rams into playing one-dimensional and should force Goff to be average at best. He might be a sneaky tournament play, but I won't be risking it with such a low ceiling.

Leonard Fournette: Yes, Uncle Lenny had himself a game last week. A lot of DFS players will take a flyer at $6200, hoping for similar volume. I am simply not convinced that Fournette will have as much success against the Broncos, nor a consistent floor of volume. Game script and riding the hot hand played a big part in his performance against a putrid Panthers run defense. I'm not buying it this week.

Melvin Gordon: The volume was there for MGIII in Week Two, but his notoriously bad vision was apparent against the Steelers. For his career, Gordon's yards per carry versus top half run defenses is in the low 3's. The Bucs are solid up front, making for another 3 point something YPC in the making. There are many better options on the board in the same price range at the position for DFS this week.

Robbie Anderson: Anderson has really impressed me this season. It is very revealing how inept the Jets are in terms of putting talent in the right place. That being said, I expect the Chargers to put the clamps on the Panthers passing game, especially downfield. Without a real running threat, expect Teddy Bridgewater to narrow his sights to shorter routes to avoid turning the ball over. This will be a rough patch of the schedule for Anderson as long as Christian McCaffrey is out.

Odell Beckham Jr: The name carries memories of the best catch in league history, but does not correlate to consistent performances in the last couple of years. Washington doesn't strike fear into top wide receivers, but they have shown a very good pass rush. Baker Mayfield has been abysmal under pressure so far, so it stands to reason he either won't target OBJ enough or will commit turnovers trying to force it to him under duress.
Dalton Schultz: Without Blake Jarwin, Schultz surprisingly saw a team-high ten targets and had the lone receiving touchdown in the shootout with Atlanta in Week Two. I have very little hope that this will be replicated against Seattle, who boasts good slot coverage and Jamal Adams, who is on his way to an All-Pro selection at strong safety.
Tyler Higbee: I missed the information last week that Gerald Everett would not be suiting up for the Rams. That piece of information was huge, considering Higbee was now the only tight end running routes for Los Angeles against a Charmin-soft Eagles secondary. Three touchdowns later, I expect plenty of regression against a stout Buffalo defense, especially with Everett off the injury report.
Conversely, here are the guys who may not have put it together in Week Two that I feel are smash plays for Week Three on Draft Kings.
Joe Burrow: He's for real. The next Joe Cool after Montana was a revelation last week, but wasn't overly efficient for throwing the ball 61 times. Cleveland gave him short routes to stop Mixon in the run game and there wasn't much reason to do anything else playing from behind. The Eagles are equally bad against the short passing game and stout enough to bottle up Mixon in a similar fashion. I expect Burrow to take some deep shots and run more like in Week One.

Carson Wentz: Just when you think he's floundering, the schedule gives Wentz the Bengals. They won't be able to give Miles Sanders 35 carries to take advantage of the Cincinnati run defense to the degree that the Browns did, but the play action pass will be deadly, and I can see a massive touchdown total in the works for Wentz to flip the narrative back in his favor. I can see shootout written all over this game.

Antonio Gibson: The rookie slash player has looked sharper by the touch at running back this year. As raw as he is, the volume is increasing through his impressive ability to make tacklers miss. This is a play where the $4700 price is lovely, so I will be loading him into lineups just about everywhere to get a safe floor with explosive upside against the Browns.

Joe Mixon: We are ready to see this breakout. Mixon is too talented for the pedestrian
production we have witnessed so far. The Eagles are decent against the run, but I look for Burrow to target Mixon more in the passing game to keep up in a shootout. This type of running back at $5900 is my kind of play.

Michael Gallup: It's his turn, right? The opportunity has been there so far for Gallup. He made the biggest play in the Cowboys miracle comeback win against Atlanta, getting one cheek down inbounds to set up a touchdown. With Cooper as a primary read, and Lamb in the slot, Gallup is the home run threat. He hasn't quite been on the same page as Dak Prescott in the early going, but the same thing happened last season. Seattle will challenge the route running and decision making of the Cowboys offense, but the Seahawks gave up some deep shots against New England, mostly by Julian Edelman. Dak is certainly not afraid to throw a 50/50 ball to Gallup, leading me to predict some gaudy upside from him this week.
Allen Robinson: Last week, trade rumors swirled when ARob took down all affiliation to the Bears on social media. He was largely bottled up last Sunday, but will look to exploit an abysmal Falcons secondary. Give me all the ARob volume and upside this week to either increase his trade value or put the rumors to bed.

Logan Thomas: Back in good graces, with a much more savory opponent is the former VaTech quarterback. I faded him last week because of a wretched matchup, but this week he faces a Browns defense that let CJ Uzomah get loose on them. The price is still low on DK, so I'm loading him in like it's Week One, baby!

Drew Sample: He's like CJ Uzomah, but with better speed, agility, route-running, vertical leap, and hands. Burrow likes a big target underneath. With more expensive tight ends in questionable health or off the main slate, I'm getting immense value on the Bengals youngster.
I'm Half Sure of Knowing for Certain
9/19/2020
Written by: Bo McBrayer @Bo_McBigTime
I fell short of breaking even last week, by a smidge. There was a pretty decent showing in cash games with the volume lineup featuring the pairing of Cardinals, Kyler Murray, and DeAndre Hopkins. Tournament play was a buzz saw of missing out on the top total of the week in Minnesota, spearheaded by my NorCal homie Aaron Rodgers cutting through the Vikings secondary, all the way to the bone. His heart was heavy, carrying with him the solemn news of lives lost in the Butte County wildfires. I should have known this was another chip, rather than a burden. He, along with Davante Adams, Lazard, and Valdez-Scantling fully exposed a Minnesota defense that also was not keen on slowing down Aaron Jones and Jamal Williams in the running game. The game stack would have included Dalvin Cook and Adam Thielen, but I settled for fragments of the Seahawks-Falcons shootout that left me shy of the pay line.
We all learned a lot from the kickoff slate of games. Which teams are a foregone conclusion to compete for the Super Bowl, and which teams' dreams are already in jeopardy from a rash of hamstring injuries. The Jets are still abysmal and the Cowboys still have enough talent to waste on poor situational coaching. Going into Week Two, I'm attacking the Main Slate on Draft Kings with the same three lineup builds: Pay up for Studs, Game Stack, and Volume-Rich (for Cash Games). For those playing along, these examples should make for a more profitable Sunday and fewer tequila shots to chase the blues away.
Pay Up On Studs
QB: Dak Prescott $6,800
RB: Derrick Henry $7,900
RB: Jonathan Taylor $5,700
WR: Amari Cooper $6,300
WR: Julio Jones $7,400
WR: CeeDee Lamb $4,700
TE: Chris Herndon $3,400
FLEX: Benny Snell $4,500
DST: Cardinals $3,000
Remaining Salary: $300
I incorporate a small game stack here with the high total in the DAL/ATL game, but I will have other variations with more guys sprinkled in, not just the top dollar guys. There are still great values on the board that will have moderately high ownership in this build. I will be using this setup for multiplier games.
Game Stack
QB: Matt Ryan $6,600
RB: Ezekiel Elliott $8,200
RB: Ronald Jones $5,200
WR: Michael Gallup $5,200
WR: Calvin Ridley $6,800
WR: CeeDee Lamb $4,700
TE: Hayden Hurst $4,600
FLEX: Nyheim Hines $5,300
DST: Buccaneers $2,900
Remaining Salary: $100
With the fireworks expected in the Dallas-Atlanta game, it stands to reason to use this type of game stack for GPP/Tournament play. I also like the RoJo/Bucs DST stack against Carolina, who I see struggling against a better defense than Las Vegas ran out there against them. Another high total I'm using in GPP is Minnesota at Indianapolis, throwing stacks of Cousins/Rivers, with Cook, JT, Hines, Thielen, Campbell, and Hilton.
Volume Play
QB: Kyler Murray $6,100
RB: Ronald Jones $5,200
RB: Jonathan Taylor $5,700
WR: DeAndre Hopkins $7,700
WR: Adam Thielen $7,200
WR: CeeDee Lamb $4,700
TE: Jonnu Smith $4,200
FLEX: Raheem Mostert $6,400
DST: Rams $2,800
Remaining Salary: $0
My cash games are a shoo-in to make money this week. There are some criminally underpriced plays that, regardless of ownership, should smash this week. AJ Brown's injury puts Jonnu Smith as a potential 4x value, Marlon Mack's injury makes JT a very chalky 3x+ option. Lost in all of this is Kyler Murray's inexplicable price drop from the 49ers to the Washington FT after torching San Francisco last week. Pair him with his Bentley of a WR, Nuk Hopkins, and you can deposit this straight to the Caymans. Ram's defense should feast on the tattered Eagles, whose line was dismantled by Washington's front seven.
Playing a Different Game – @Bo_McBigTime
9/17/2020
We were playing a different game Sunday. From the winners, that is. Feeling disappointed in the lineups we played isn't warranted, since just about every player we ran out there was good enough to win…just not this week. We didn't miss by having duds, but we missed the massive performances that were all over the NFL in Week One. Some of them we rostered but didn't put enough in the SAME lineup to reap a big victory. Where we rostered the GPP masterpiece of a Murray-Hopkins pairing, we had Ekeler and Chubb or Mixon with mediocre numbers. Where our roster had Jacobs racking up the touchdowns, we were disappointed by Wentz at QB and Kittle or Hurst at tight end. Even the Milly Maker roster that popped off for 180 points this week did not even cash in the slightest, because of the absence of Rodgers-Adams or Ryan-Jones-Ridley.
Week One was discouraging, but not devastating. We now see the effects of an unusual offseason on certain teams and players, with depth charts shaking out and injuries wiping the bugs off our windshield. Visibility was poor last week from the wildfires in California and the lack of insight into preseason breakout performers. Our contact lenses are in now; we can get down to get the bankroll moving in the right direction.
First and foremost, chasing last week's points is a terrible strategy if you still don't consider that player's opportunity to be any better. Some of the top performers on a given week are not inclined to repeat it any time soon, even if the matchup is favorable. Going after that guy will land you in the bottom of most contests (along with all the other fool's gold miners). Let me give you some Week One breakouts that I will not be rostered on Draft Kings in Week Two.
Mitchell Trubisky: Mitch was abysmal in the first half against Detroit. It took three Lions DB's coming up with sore hammies for the whole game to change. The Giants are not world-beaters on defense but weren't helpless against a strong Steelers passing game. Trubisky might be back on the hot seat after this one.
Cam Newton: After last week's performance, Cam will be on the hearts and minds of many DFS players. For this week against the Seahawks, I say skip over him and wait for that juicy divisional schedule to resume. He was not impressive past his first read in the passing game, even against a Dolphins defense that isn't very good. The Seahawks will provide a real challenge to the Patriots new scheme.
Adrian Peterson: The future Hall of Famer led the NFL in rushes of 10+ yards in Week One. There's no reason to call the Packers a good run defense, but there is a very high likelihood that the game script will favor the Lions passing attack, leaving Peterson with high ownership, and low points scored.
David Johnson: Aside from a very impressive touchdown run, 2016 standout David Johnson was only average. He will not be highly owned against the Ravens in Week Two, for good reason. Steer as far away from the entire Texans offense as you can this week.
Russell Gage: The Falcon offense is powerful. They showed a lot of grit coming back against the Seahawks. Gage was targeted a lot in the second half and was locked in a mismatch, with Jamal Adams focused on Gurley and Hurst. The Cowboys defense lacks any star power in the secondary and will be letting Ryan's first read come open more often. Gage is still expected to be the fourth or fifth passing option going forward, so managers who chase his Week One might starve waiting for the targets that won't come.
Marquez Valdez-Scantling: All summer long, we ignored him and chided the Packers front office for not getting Aaron Rodgers some receiver help through the draft or free agency. He only ran 48 routes to Allen Lazard's 78 but was the benefactor to a perfect deep ball touchdown and another go route where the corner sat down too early in his cover two. Lazard is the clear cut number two receiver for Rodgers, so don't overvalue a splash from MVS.
Sammy Watkins: Sammy Watkins is a gifted talent. He has a long injury history that hampers his value. Plus, he is in a powerful offense that features different breakout players without predictability. Similarly to last season, I will not fall for the narrative that puts Sammy back on the map as a consistent receiver, especially against a talented Chargers secondary.
Logan Thomas: It seems insane to not target a tight end facing the Cardinals, especially after his performance against the Eagles last week, but that's where we're at. After a moderate first half for Kittle last week, the Cards put the clamp on him. I would put a healthy Logan Thomas as equal to Kittle with a knee sprain, so there will be plenty of DFS players crushed by a Thomas play this week.
Noah Fant: Yes, Noah Fant is a stud tight end. He was impressive in his season debut versus the Titans but now faces a tough opponent in the Steelers, who are fresh off a stifling performance of a healthy Evan Engram. In DFS, parallels can be drawn between Engram and the young Fant, which leads me away from the matchup altogether in any contest.
Just as we must avoid the pitfalls of chasing points from the previous week, we cannot get discouraged from plugging guys in whose disappointing performance is fresh in our minds. Here are some guys that stunk it up in their games last week, but will be appearing in my Week Two rosters on Draft Kings.
Jimmy Garoppolo: Is he a good quarterback? Sometimes. We correctly predicted his struggles against the Cardinals pass rush playing from behind. The Jets are not a good defense, nor are they well-coached by any stretch of the imagination. Expect a pretty loud bounce-back performance from Jimmy G this week, with his running backs playing an explosive role in the passing game once again.
Dak Prescott: Everyone predicted that Dak, along with his triumvirate of talented receivers, would explode out of the gate and be well on his way to the huge payday he's seeking. Instead, through incredibly poor reads (especially on third down) and play calling at the most extremely conservative end of the spectrum, Dak managed only one touchdown pass. It was a short dump off to Zeke Elliott, who reminded everyone that he is a bad man with the ball. With how explosive the Falcons are on offense, Dak and the Cowboys will have to be more assertive if they want to stay in the game. There will be fireworks in this game.
Austin Ekeler: The Chargers might have shown the worst game plan of any team last week, even in a winning (?) effort. Their defense was predictably stifling, but the offense was rudderless and abandoned all usage of their weaponry from last year. Joshua Kelley was serviceable, but everyone watching was angry that they threw the ball to Ekeler only once. It was apparent that the opportunity was there to get the amazing runner the ball in space, but they refused. When Coach Lynn watches the tape, he will see how pathetic their execution was in the passing game and how easy it would be to run angle, wheel, swing, shovel, and out routes to Ekeler to manage more than 16 points this week against the Chiefs. They will need to keep up. Ekeler had 20 touches, but they were the wrong kind of touches to put him in explosive play situations.
Saquon Barkley: I'm not too sure anyone will be too shy about rostering Saquon in DFS, but inevitably, some will question if he is worth the price after rushing for only six yards (!) against the Steelers on Monday night. I'm here to exclaim that he will be among the top performers in the league this week against the Bears, who are fresh off allowing 97-year-old Adrian Peterson to pop five carries over 10 yards. We are still talking about a generational talent in the backfield, licking his chops to prove that last week was nothing but a fluke struggle against a top defense.
TY Hilton: This great-when-healthy wideout was matched in targets by second-year speedster Parris Campbell. Hilton is still the main guy in Indy when he suits up, and Campbell's success can only contribute to more open looks for the veteran Hilton. If Philip Rivers keeps slinging the ball 46 times, it is a foregone conclusion that Hilton will be a beneficiary. The Vikings looked lost against the Packers last week, which should bode well for a Colts offense with something to prove after falling in Jacksonville.
Chris Godwin: Although not having a terrible showing in New Orleans, Godwin was limited to six catches and without a touchdown, despite Mike Evans being hobbled by a hamstring injury. The Saints corners, especially Marshawn Lattimore, will show to be much tougher to deal with than those from Carolina. Tom Brady should have more time to find his open receivers this week, which means Godwin should be in the running for a big performance.
Hayden Hurst: As with the expectations for Russell Gage to see fewer targets against the Cowboys this week, the Falcons and Matt Ryan should see an easier time finding Hayden Hurst open over the middle and in the red zone. His output was dampened when Jamal Adams was in coverage, but Dallas lacks the man coverage to give Hurst any fits, especially when they will have enough trouble covering Julio Jones and Calvin Ridley
Jonnu Smith: Even though his outing was salvaged by a touchdown, Jonnu was covered tightly and bracketed throughout the night against the Broncos last week. Don't expect the same ability from a young and inexperienced Jaguars defense. Add in Smith's YAC prowess, and this could be a massive, slate-breaking performance.
Get On a Heater…From the Jump!
9/9/2020
By Bo McBrayer @Bo_McBigTime
It's crazy to think we can predict the first week's breakout players in a year like 2020, absent of those super-meaningful preseason games. I'm only partially saying that in jest; preseason games help coaches set their rosters, shed light on depth charts, and possibly reveal certain player packages. This season, we are at a level of mercy on coach speak that has never been seen before. Beat reporters, often with their fingers square on the pulse of their team's OTAs, Mini Camps, and intra-squad scrimmages, are now hopping fences and climbing trees with binoculars to get a closer look at how players are faring. Coaches are naturally evasive at pressers, looking to get it over with and avoid revealing any secrets to the outside world.
In redraft and dynasty leagues, managers have their antennae perked during the preseason to any news. How do the rookies look in camp? Are the injuries serious, or is the guy in a walking boot merely as a precaution? Is the guy who disappointed as a rookie turning the corner and finally showing value as a sophomore?
In DFS, players building rosters live in the NOW. It is very simply creating a maximum value of points to salary. Of course, this will be a Week One of unprecedented uncertainty. That does not mean you, as a casual bettor, cannot wield a powerful sword, in the shape of a formidable roster that maximizes ROI. For Week One 2020 is your chance to bankroll early and get on a heater that you can ride all year. These three unique roster concepts will each actualize a philosophy rooted simultaneously instability and upside. Take a gander!
Pay Up for Stud(s)
QB: Lamar Jackson $8,100
RB: Austin Ekeler $7,000
RB: Alvin Kamara $7,200
WR: Marquise Brown $5,100
WR: Terry McLaurin $5,600
WR: Trent Taylor $3,900
TE: Zach Ertz $5,800
FLEX: Zack Moss $4,400
DST: Chargers $2,800
Remaining Salary: $100
This roster is obviously top-heavy with talent at QB and RB but is also not as chalky as it appears on the surface for Week One. We also have a massive upside at WR to plug into GPP play. Taylor is a sneaky good PPR monster with value in a game where Jimmy G will be looking for trusted receivers. I am heavily rostering Chargers DST in Week One. They have a great secondary and will challenge rookie Joe Burrow in his first career start, almost guaranteed to force multiple turnovers.
The Stack
QB: Matt Ryan $6,700
RB: Austin Ekeler $7,000
RB: Josh Jacobs $6,800
WR: Calvin Ridley $6,100
WR: DK Metcalf $5,800
WR: Terry McLaurin $5,600
TE: Hayden Hurst $4,400
FLEX: Laviska Shenault $4,400
DST: Patriots $3,200
Remaining Salary: $100
Stacking for the sake of stacking isn't that effective most of the time. I usually only stack members of a passing game in a game I expect to be over the total. Atlanta/Seattle is my top expected total of the week, so I'm looking for Matty Ice to chuck the ball at least 35 times. Included in the stack is a member of the opposing passing attack, forming a very nice game stack. Another stacking strategy is an RB going against a poor run defense and stacking with that RB's DST. Ekeler vs the Bengals excites me, and one could easily pay up a little at flex with the $400 extra dollars saved by going Chargers DST instead of the Patriots.
The Volume Play
QB: Kyler Murray $6,400
RB: Dalvin Cook $7,900
RB: Austin Ekeler $7,000
WR: DeAndre Hopkins $6,800
WR: Terry McLaurin $5,600
WR: Scotty Miller $4,000
TE: Chris Herndon $3,300
FLEX: Todd Gurley $6,100
DST: Chargers $2,800
Remaining Salary: $100
Sometimes, especially in Cash Games, I like to fill my entire lineup with guys with extremely high floors of volume. They mostly have a good upside, but if I'm looking to get over a 50/50 payline with ease, I'm not taking as much of a gamble. Kyler Murray showed out in both games vs the staunch 49ers defense in 2019 as a rookie. Plus, he now has a weapon in Nuk with an insane catch radius and can't really be covered. The Cardinals will be a high passing volume attack again this year and with K1's rushing upside, I'll take it to the bank Week One. Cook is the most expensive RB I'll be playing this week. He averaged 22 PPG in PPR in 2019 before the injury and the Packers can't stop the run. Throw in people who should be handling the rock a lot, like Scary Terry, Darnold's buddy, Herndon, and the Falcons only professional RB, Todd Gurley, and it should be a breeze to cash in on Double-Ups and even some multipliers.
________________________________________________________________________
Entry 1 – Everyone Is An Expert Until Week Two
8/30/2020
Bo McBrayer @Bo_McBigTime
Millions of DFS players will flood the lobbies of Draft Kings, Fan Duel, and the like on the
weekend leading up to Kickoff Sunday in the NFL. Undoubtedly, everyone will claim they are the voice of promised riches and that their crystal ball is more Swarovski than everyone else's. As you may have already surmised, the vast majority of these elbow-patch salesmen will be dead wrong in Week 1, fading
into the hedges like Homer Simpson.

I hate having knowledge of "experts" who won't even put their own money into their subscriber picks, or are even so scheisty as to lead people to players they are fading to tip the ownership numbers away from their GPP picks. All of these things happen every season. I am here to outright guarantee that I will win (and lose) with y'all every week. I will gloat the winners, lament the bad calls, and cry when things just don't pan out. Is that so different than the rest of the industry? Not really, but it sure is fun to have skin in the game and simultaneously entertain the casual player DFS player with real world, main street analysis and anecdotal quips on why a guy might be a smash play one week because his wife makes killer biscuits and gravy before home games.

I am primarily a Draft Kings guy, as I prefer full PPR scoring. I'll still throw out some FanDuel buys if there is enough differentiation in pricing to swing the value proposition. DK has already released Week 1 salaries and opened the contest lobby as of the writing of this article. The key with any investment, whether it is the stock market, dynasty league, redraft, or DFS, is to find the highest ROI factor, identify scarcities, and to not chase those pesky winners from last week. In Week 1, everyone will be on the same guessing game; especially without any preseason games to weed out the coach speak on the depth chart and target shares. The same core principles to follow are solid roster-building, identifying player and game stacks, and forming your roster to end the contest above the pay line. That last one is the most obvious one, but it is often forgotten. Contest selection and understanding how many points will likely need to be scored to cash are my main focus, especially in the opening week, where over-analysis will be rampant. Every team is a championship contender in Week 1, and every DFS player is an expert until after the first week is in the books.

For Week 1, I am targeting these players by position, for Cash Games and
GPP.
Quarterback
Lamar Jackson ($8,100) vs Cleveland: Of course, Big Truzz will be very highly owned in the Milly Maker and other GPP contests. I wouldn't necessarily shy away from spending up on him in any contest, especially if I'm stacking him with Andrews and/or Hollywood Brown in a juicy matchup against division rival Cleveland.

Carson Wentz ($6,300) @ Washington: The Washington Football Team (Robert Downey Jr. eyeroll) is abysmal on defense and a rookie pass rusher will not have enough of an immediate impact to slow down a well-oiled attack from Philly. Wentz will not be super highly owned, look for a Ertz stack and even a GPP dart on rookie receiver Jalen Reagor.

Jimmy Garoppolo ($5,800) vs Arizona: This game between the 49ers and Cardinals has sneaky shootout potential. The obvious stack is with Jimmy G and Kittle, but a game stack in GPP with Hopkins or Kirk could be very fruitful if the Cardinals move the ball and score against the Niners as well as they did last season.

Kyler Murray ($6,400) @ San Francisco: Lost in the impressive run by the 49ers last season was how effective the rookie Murray was in the two games against them. San Francisco is down a gigantic rusher in Buckner (trade to Indy)and had some glaring flaws in containing mobile quarterbacks (Murray, Jackson, Mahomes). I expect that to really come into play in this game, especially now that K1 has arguable the best possession receiver in the game now in DeAndre Hopkins.
Running Back
Christian McCaffrey ($10,000) vs Las Vegas: Spend up on CMC at your own risk in GPP. The Raiders defense is not any better than last season, even in their new Vegas digs. CMC will get his points, but roster building around him will be a challenge. He's the ultimate genesis of a "Studs and Duds" lineup.

Austin Ekeler ($7,000) @ Cincinnati: Ekeler's ownership might actually be higher than
McCaffrey's in Week 1, but I am SMASHING this at the price. Value prop is screaming at me for $3,000 less than CMC and a similar points projection.

Josh Jacobs ($6,800) @ Carolina: The Panthers actually drafted ALL defensive players in 2020. This, combined with no preseason and strange offseason, means I'm high on Jacobs in tournaments to get 30 touches and pop some big plays. Many will be looking on the other sideline at McCaffrey in this game for tournaments.

Todd Gurley ($6,100) vs Seattle: Gurley's knees will never be fresher than in Kickoff Weekend. I expect very low ownership against a Seahawks defense that is given way too much credit for being a good defense. Gurley should be featured early and often, both running and in the passing game. This game will likely be high scoring, and one thing Gurley has always been great at is finding the end zone.

Tevin Coleman ($4,200) vs Arizona: Spending way down on a running back isn't usually on my radar. I tend to save on my WR or TE dart throw. However, the 49ers run the ball a ton and splits between Coleman and Raheem Mostert won't be too far from 50/50. Getting a 3x return on value from Coleman is definitely achievable.

Miles Sanders ($6,300) @ Washington: Sometimes, you simply are forced to pick on a terrible defense. The Eagles are an offense that can run up the score and support multiple skill positions in one game. For how many touches Sanders figures to get in this game script, his price is criminally low.
Wide Receiver
Michael Thomas ($9,000) vs Tampa Bay: This one is obvious. MT is always highly owned (and should be) in PPR contests. The Saints offense is quite the funnel to MT and running back Alvin Kamara, with ancillary routes existing only to get them open. I wouldn't kick Thomas out of bed in a GPP, but he is a mainstay in a high-floor cash game lineup.

Davante Adams ($7,300) @ Minnesota: Speaking of target funnels, Adams is in a similar place as Thomas, in that most targets are either at him or for the running back Aaron Jones. The Vikings are a solid defensive unit, but now lack a shutdown corner, after the regression of Xavier Rhodes. Ownership will be mitigated by the perception of the Vikings strength on defense.

Chris Godwin ($7,100) @ New Orleans: Yes, his new quarterback is the GOAT. No, the GOAT did not have anyone of Godwin's caliber to throw to the last few years. What remains to be seen is whether Godwin or Mike Evans will draw Marshon Lattimore in coverage. Since I think Godwin will see more Lattimore, I will load him into GPP hoping for lower ownership than Evans. I have no fear, however, that both will be solid plays. A Brady/Godwin/Evans/Gronk stack in GPP is a fearless plunge into the offseason hype surrounding this "good on paper" attack.

Julian Edelman ($6,000) vs Miami: I hate the Patriots offense in redraft and dynasty. I want no part of it, but in a one week snapshot with PPR scoring against an unproven Miami team, I'm banking on the wily veteran to be a target vacuum for newcomer Cam Newton. I have seemingly never lost a cash game when plugging Edelman in for a good matchup. He's as good as automatic.

Terry McLaurin ($5,600) vs Philadelphia: Give me all stud wide receivers against the Philly secondary. I expect Washington to be slinging the ball around 40-plus times in this game script, and I highly doubt Darius Slay will be able to contain McLaurin in any regard. Smash City!

Marquise Brown ($5,100) vs Cleveland: Lamar and Company like to run the rock…a LOT. That said, Hollywood is someone low on price that can bring crazy value on ONE play. Give me some of that in GPP to splash a big jackpot.
Tight End
George Kittle ($7,200) vs Arizona: Holy Mother of ownership! The Cardinals were the worst defense again tight ends in history last season. They went out and drafted an absolute stud, Isaiah Simmons to remedy that. I'm not biting on this one in GPP, but in cash, absolutely! Kittle is a man beast and cannot be covered one on one. Everyone in tournaments will have him, so if you're looking for a contrarian play, turn around and go the other way. This ain't it, Chief.

Zach Ertz ($5,800) @ Washington: Ahhh, the "forgotten" TE1 after missing the end of last season with injury. Before that, Ertz was everything you want his price tag to be. This price and lower-than-usual ownership might only exist in Week 1. Wentz loves going to the tight ends, and Washington should offer very little resistance.

Hayden Hurst ($4,300) vs Seattle: I'm cautiously watching the ownership here. Seattle was pretty dreadful against the tight end position in 2019. I hope I can get the expected value from him without alerting the masses until after Week 1. In GPP, I'll be loading up on Hurst unless his ownership trends too high.

Greg Olsen ($4,000) @ Atlanta: This is my pivot play for GPP contests if Hurst gets a little too popular leading up to kickoff. I expect a shootout in this game and Russell Wilson has made a star out of much less talent at the tight end position.
Defense/ST
Buffalo Bills ($3,700) vs New York Jets: This unit is elite. The Jets under Sam Darnold are still unproven and prone to turnovers. I like the improvements the Jets made on the offensive line, but anytime an elite defense faces an offense coached by Adam Gase, I am putting them down in pen.

Los Angeles Chargers ($2,800) @ Cincinnati: Don't get me wrong, I think Joe Burrow is easily the best QB prospect since Mahomes. It's just that he's up against the 8-Ball in Week 1 against the league's best secondary. Points will be scored in this one, but I think the one thing we can count on is rookie mistakes, i.e. turnovers. At this price, I'm going all in.

Green Bay Packers ($2,600) @ Minnesota: On paper, this doesn't look like a good matchup. That's what we're looking for in a GPP matchup. The Packers defense is better than people give credit for. They will key heavily on Dalvin Cook and the running game. I am not sold at all on Thielen being a stand-alone WR1. He has had issues getting open on the outside, and Cousins has been much maligned for his performances against winning teams.
Indianapolis Colts ($3,000) @ Jacksonville: I am just not sold on Gardner Minshew as a franchise quarterback. He didn't really rip the job away from Nick Foles last season, Foles lost the job twice. The Colts added DeForest Buckner to an already fierce front seven and, if they can contain DJ Chark, Minshew will really have problems moving the ball down the field. I love this matchup